World Potash Developments
March 4, 2014 | Arizona Geological Survey Repository
The Arizona Geological Survey published the World Potash Developments paper from the 48th Annual Forum on the Geology of Industrial Minerals held in Scottsdale, April 30 to May 4, 2012.
$100B Invested in Shale-Related Chemical Facilities
March 4, 2014 | BizJournals
"The American Chemistry Council said the amount of publicly announced U.S. shale-related chemical investment has officially topped $100 billion." Quoted from the Houston BizJournals.
Color in Dinosaurs
March 4, 2014 | University of Texas at Austin
"New research that revises recently established conventions allowing scientists to decipher color in dinosaurs may also provide a tool for understanding the evolutionary emergence of flight and changes in dinosaur physiology prior to the origin of flight." Quoted from the University of Texas at Austin press release.
Olivine
March 4, 2014 | Geology.com
Olivine is the name of a group of rock-forming minerals of Earth's crust. It is usually found in mafic and ultramafic igneous rocks. It is also found in Earth's mantle and in some meteorites. Although it is not often used in industry, gem-quality specimens are cut into a gemstone known as peridot.
NASA Responds to California Drought
March 4, 2014 | NASA
"The severity of California's current drought is illustrated in these images of Folsom Lake, a reservoir in Northern California located 25 miles (40 kilometers) northeast of Sacramento." Quoted from the NASA image release.

Image Credit: California Department of Water Resources
What Your Homeowner's Insurance Does Not Cover
March 4, 2014 | Geology.com
Most homeowners insurance policies have exclusions that make them worthless when the home is damaged by common geologic problems such as floods, earthquakes, landslides, mine subsidence, cavern collapse and expansive soils. When a home is damaged the homeowner often is surprised that his "all perils" policy has these exclusions.
715 New Planets!
March 4, 2014 | NASA
"NASA's Kepler mission announced Wednesday the discovery of 715 new planets. These newly verified worlds orbit 305 stars, revealing multiple-planet systems much like our own solar system." Quoted from the NASA press release.
Coal Data Browser
March 4, 2014 | Energy Information Administration
The Energy Information Administration has published an interactive map that they call their "Coal Data Browser". It allows you to see statewide averages for variables such as total coal production, total consumption, mine productivity, tons produced per employee hour, sulfur content burned in power production and many, many more. Check it out if you like coal datasulfur-content.gif
Taking Notes in the Field
March 4, 2014 | Geology.com Store
The Geology.com store has a selection of field books, notebooks, waterproof pens and waterproof paper for taking notes in the field.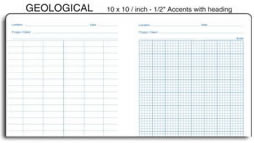 Most Popular News Items – February 2014
March 3, 2014 | Geology.com
So, You Think Yellowstone Is About to Erupt?
The Strangest Volcanic Landscape
Underwater Eruption from Space
Blue Flames at an Indonesian Volcano
Eight Corvettes Swallowed by a Sinkhole??
Natural Gas Leaks in Washington DC
March 2, 2014 | NPR
A recent study found thousands of leaking natural gas lines beneath the streets of Washington DC – about four leaks for every mile of pipe.
Hunting Landslides in Alaska
March 2, 2014 | Wired Science
"You might think it'd be hard not to notice 68 million tons of rock and debris suddenly crashing down a mountainside. But when one of the biggest landslides of the past four years occurred in a remote region of Alaska, researchers knew almost everything about it except its exact location." Quoted from Adam Mann's blog post on Wired Science.
Pompeii: Quick Movie Review
March 2, 2014 | MagmaCumLaude
Volcanologist (who has a background in archaeology), Jessica Ball, has posted a quick review of "Pompeii". She considers how the filmmakers struck a balance between making an interesting movie and keeping with the scientific and historical accuracy of the eruption.
Related: Mount Vesuvius
Syria Oil and Gas Report
March 2, 2014 | Energy Information Administration
"Syria's energy sector is in turmoil because of the ongoing hostilities between government and opposition forces. Syria's oil and natural gas production has declined dramatically since March 2011 because of the conflict and because of the subsequent imposition of sanctions by the United States and European Union in particular. Syria's energy sector is unlikely to recover in the near term." Quoted from the Energy Information Administration's country report.
Measuring Wind With Microphones?
March 2, 2014 | University of Colorado Boulder
"We have demonstrated for the first time that we can use ambient noise to measure wind speeds. [...] Eventually, the method could be used to cheaply measure wind speed and direction in the atmosphere, critical information for weather forecasts, or even to study the rotation of Earth's core." Quoted from the University of Colorado Boulder press release.
Artistic image by NASA
Lunar Impact and Afterglow Visible for 8 Seconds
March 2, 2014 | Nature
The impact of a large object onto the lunar surface in September, 2013 produced a flash and an afterglow that was bright enough to have been seen from Earth with the unaided eye for about eight seconds. The flash was the result of the tremendous impact speed generating enough heat to melt the target and impactor
The Oldest Mineral Grain
March 2, 2014 | BBC
A zircon crystal found in a sandstone of the Jack Hills region of Western Australia has been determined to be approximately 4.4 billion years old.
Interactive Energy Map of the United States
March 2, 2014 | Energy Information Administration
The Energy Information Administration has an interactive energy map that allows you to discover the locations of facilities such as natural gas power plants, petroleum refineries, natural gas pipelines, LNG import/export terminals and much more. The choropleth map below shows the photovoltaic solar potential of the 48 states with solar power plants plotted as yellow dots.
Salt Glaciers?
March 2, 2014 | Geology.com
Salt glaciers (also known as namakiers) are masses of salt that erupt onto Earth's surface and flow downslope under their own weight.
They develop where salt domes rise high enough to reach the surface.
The Shale Boom is Just Starting
March 2, 2014 | Denver BizJournal
Ryan Lance, CEO of ConocoPhillips believes that the "shale boom" in the United States is just getting started, with several decades ahead.
Capturing More Natural Gas in North Dakota
March 2, 2014 | Bloomberg.com
North Dakota has been flaring about 1/3 of the gas produced from the Bakken Formation and drawing criticism as a result. Now North Dakota state government is trying to rally investments from natural gas processors and chemical manufacturing to utilize that gas.
Rock Bags
March 2, 2014 | Geology.com Store
The Geology.com store has a great selection of field bags, backpacks, beltpacks, and cases to carry your gear in the field (or to the office).
Chrysoberyl
February 27, 2014 | Geology.com
Chrysoberyl is an extreme gem. At 8.5 on the Mohs Scale it is the third hardest gem mineral. At 3.7 to 3.8 it has a very high specific gravity for a non-metallic mineral. It is the gem with the finest cat's eye. And, some specimens change color depending upon the type of incident light.
Debris from a Massive Supernova Explosion
February 27, 2014 | NASA
"This artist's concept depicts the explosive death of a massive star, followed by the creation of a disk made up of the star's ashes. [...] Astronomers believe planets might form in this dead star's disk." Quoted from the NASA press release.
Salt Domes
February 27, 2014 | Geology.com
Salt Domes are mounds or columns of salt that have risen above their parent rock unit because of the salt's low specific gravity.
They serve as oil and natural gas reservoirs; sources of sulfur; sources of salt; underground storage sites for oil, natural gas and helium; and, disposal sites for hazardous waste.