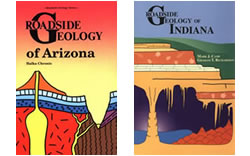 Mineral, Gem & Fossil Books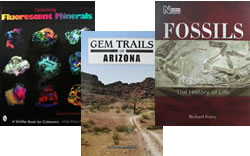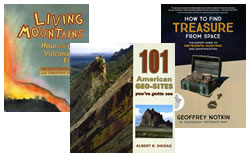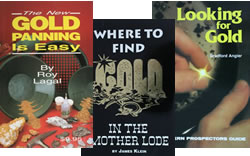 Gold Books: Over fifty books and maps to help you learn how to find gold and know where to look.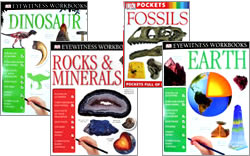 Kids Earth Science Books: A great selection of Earth Science for kids: dinosaurs, fossils, gemstones, volcanoes, rocks and minerals.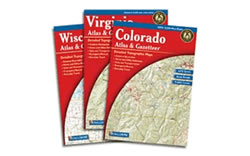 DeLorme Atlas: Get a complete state of topo maps in one convenient book. Streets, backroads, recreation areas and more.
| | | |
| --- | --- | --- |
| | | Roadside Geology of Colorado: by Halka Chronic and Felice Williams. Learn about the Geology of Colorado through 188 pages of maps, photos and expert descriptions! |
| | | |
| --- | --- | --- |
| | | Rockhounding California: "A field guide to some of the state's best rockhounding sites!" This book is a 6" x 9" paperback with 190 pages of photos, maps and descriptions. |
| | | |
| --- | --- | --- |
| | | Geodes: Nature's Treasures: What are geodes? How do they form? Where can they be found? How to open them and collect them. Heavily illustrated with beautiful specimens. 292 pages. |
| | | |
| --- | --- | --- |
| | | Guide to Minerals, Rocks and Fossils: A practical and authoritative identification and reference guide to minerals, rocks and fossils. Hundreds of color photos. The 5" x 7 1/2" size is great for your field bag. |
| | | |
| --- | --- | --- |
| | | Roadside Geology of Florida: by Jonathan R. Bryan, Thomas M. Scott and Guy H. Means. Learn about the Geology of Florida through 375 pages of maps, photos and expert descriptions! |