Marcellus Shale Formation
Marcellus Shale Orientation:


The Marcellus Shale, is a black shale of Middle Devonian age that underlies much of Pennsylvania, New York, Ohio, West Virginia and adjacent states. Geologists have long known that the Marcellus contains natural gas, however, the depth of the rock unit and its low permeability made the Marcellus an unconventional exploration target.

Within the past few years two technologies, hydrofracing and horizontal drilling, have been tested in the Marcellus resulting in some of the most productive wells in the eastern United States. These developments triggered an explosion of drilling and leasing activity in the areas above this rock unit.

The potential of the Marcellus is significant. It is thought to contain about 50 trillion cubic feet of natural gas - enough to supply the entire United States for two years with a wellhead value of one trillion dollars. The Marcellus is also the closest natural gas to the high demand markets of New York, New Jersey and New England.

The purpose of this webpage is to aggregate information about the Marcellus Shale and provide a convenient resource for scientists, companies and citizens. If you find it helpful please share it with others by emailing the URL or linking to it from your website.
  Multiple shale plays happening across the United States have triggered an enormous demand for skilled workers and trainees.
    This is what to read first. An introductory-level article about the Marcellus that describes where it is, how thick, how deep, history, leasing, drilling methods, economic outlook, maps and more..
A collection of photos by Terry Engelder, Professor of Geology, Penn State.
Vast Resource Potential Creating Stir in Appalachia. Reprint from The American Oil and Gas Reporter, May, 2008. (technical)
  Lots of informative documents, royalty calculator, landowners service directory and more.
  Information on natural gas written and/or selected to benefit the owner of surface property.
    This Wikipedia article contains some good basic information about the rock unit.
  Compared to other fossil fuels, gas production is low impact, but there are some costs.
  An online pipeline map from the United States Department of Transportation.
    Similar to the Marcellus. This shale has triggered a new natural gas rush in northern Louisiana.
    Another gas shale formation producing in northern Arkansas.
    Access to information for citizens, drillers and landmen.
    Official energy statistics from the US Government. Prices, production, well counts, underground storage, consumption and more.
  Natural gas information relevant to New York.

Marcellus Shale in Pennsylvania:
Tom Murphy and Dave Messersmith, Penn State Extension Educators, discuss the Marcellus Shale, leases, pipelines and implications for natural gas development. (A 10 minute introductory video.)
Pennsylvania Gas Rush:
A Penn State Public Broadcasting video that features the perspectives of geologists, land owners, attorneys, state agencies and gas resource companies. (A 56 minute, in-depth video - authoritative information.)
Fracing a Natural Gas Well:
Scenes of a well in Lycoming County, Pennsylvania.
Mineral Rights Information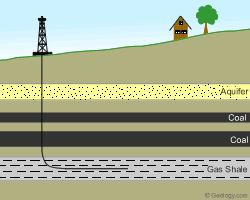 Mineral Rights give a person or an organization the right to explore for and produce mineral resources from a property. Here's a short article that covers the basics.
      Knowledge is power when you receive an offer to lease your land. Find out what others are being offered and share advice at this forum.
    See how much was paid as a signing bonus to numerous landowners in most counties. Includes transaction date, signing bonus per acre, term of lease, royalty rate and number of acres. Share your information anonymously to help others.
  Commentary on the Marcellus gas play by Harry Chernoff - Seeking Alpha.
  The only national organization representing, solely and without compromise, oil and gas royalty owners interests.
    Current and historical price data from the US Energy Information Administration.
    Information on natural gas development and leases.
  Look up definitions to understand your lease or whatever you are reading.
  Some of the best questions answered right here.
    Informative for New York landowners.
    Explains leases, bonus payments, royalty payments, terms, pooling, drilling, compulsory integration and more.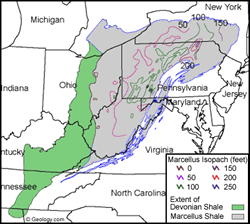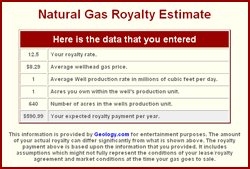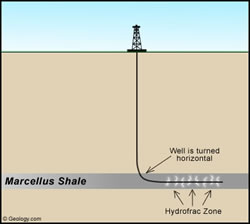 Two drilling technologies are key to most of the highly productive Marcellus wells. Horizontal drilling allows a well to penetrate a maximum distance of the gas-bearing rock. Hydraulic fracturing is a technique that fractures the gas-bearing rock unit to allow a more efficient drainage of gas. Read more in our Marcellus Shale Article.
A "white paper" by Schlumberger, the well service company. Explains how hydraulic fracturing is used to stimulate production in tight gas shale reservoirs. (large .pdf file)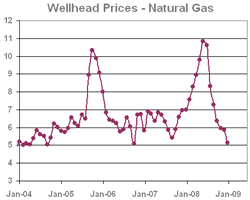 The wellhead price of natural gas changes in response to market and political forces.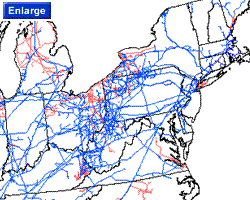 U.S. Natural Gas Pipeline Network map by the Energy Information Administration.