Home » Minerals » Mineral Identification Chart
Art's Mineral Identification Chart
Printable Mineral Identification Chart
This mineral identification chart was created by Art Crossman as a college course project at Mansfield University in 1997. He did an outstanding job, organizing minerals on the chart in a systematic way - according to their properties. His mineral identification chart has been used in mineralogy and physical geology courses at Mansfield University ever since. In addition, later students have used Art's chart in presentations made at meetings of the National Science Teachers Association. Now his mineral identification chart is available to students and teachers via the world wide web. It is an excellent example of how a great piece of work becomes popular and benefits many people. Thanks Art!
Mineral Properties Emphasis:
The chart is based upon mineral properties and has four pages. You can change the pages by clicking on the tabs in the lower left corner of the Excel window. (The chart is also compatible with Google Sheets.) The first page contains information about metallic and submetallic minerals. Pages 2 through 4 contain nonmetallic minerals. The left column sorts the minerals into those that break with cleavage and those that break by fracturing. Next minerals are sorted by hardness with the hardest being found at the top of each cleavage/fracture group. Information about additional mineral properties such as streak, color, luster, diaphaneity, specific gravity and more is also given on the chart.
Mineral Information for Your Students:
If you would like to share this chart with your students please link to this page so they can see a description of the chart and read the story about how it was created. Art decided that he could do a better job than the chart provided by his professor and his efforts were successful!
Teachers appreciate the chart because the mineral specimens and properties included on the chart can be edited. This allows modification to suit the mineral specimens available in their classroom, the grade level of their students and the terminology that they prefer to use in while teaching. You can download Art's mineral identification chart by using your right mouse button on the link below and saving it to your hard drive. You can then print it and use it right away.
Mineral Specimens:
Minerals listed on the chart include: goethite, sphalerite, biotite, graphite, pyrite, hematite, magnetite, pyrrhotite, chalcopyrite, bornite, epidote, orthoclase, plagioclase, nepheline, augite, hornblende, apatite, serpentine, dolomite, fluorite, barite, calcite, phlogopite, chlorite, muscovite, kaolinite, halite, gypsum, talc, corundum, tourmaline, garnet, quartz, olivine, limonite, and bauxite - but you can add as many others as you want or delete any that are present.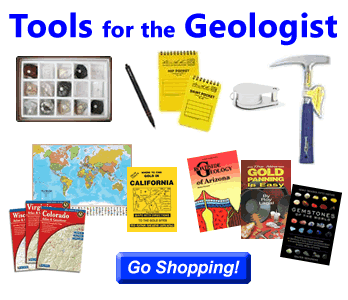 Find Other Topics on Geology.com:
| | |
| --- | --- |
| Rocks: Galleries of igneous, sedimentary and metamorphic rock photos with descriptions. | Minerals: Information about ore minerals, gem materials and rock-forming minerals. |
| Volcanoes: Articles about volcanoes, volcanic hazards and eruptions past and present. | Gemstones: Colorful images and articles about diamonds and colored stones. |
| General Geology: Articles about geysers, maars, deltas, rifts, salt domes, water, and much more! | Geology Store: Hammers, field bags, hand lenses, maps, books, hardness picks, gold pans. |
| | Diamonds: Learn about the properties of diamond, its many uses, and diamond discoveries. |