Rock Bags
Kids Geo Backpack
Kids Geo Backpack:
The Estwing Geo Backpack for Kids works great in the field or as a bookbag for school.
Geo Waist Pack
Geo Waist Pack:
A great waist pack to carry your testing supplies, instruments, camera, or small specimens collected in the field.
Geo Pouches
Geo Pouches:
Three different sizes and colors so you can tell them apart quickly (blue, gray, black).
Gfeller Leather Cases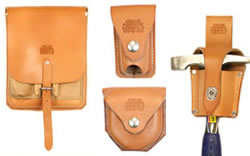 Gfeller Leather Cases:
Hammer holsters, field totes, acid bottle cases, Brunton cases, field note cases, lanyards & more.
Rock Hammers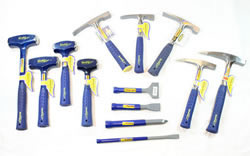 Rock Hammers:
Available are pick, chisel and crack hammers, rock chisels, goggles, hand lenses, rock bags and more.