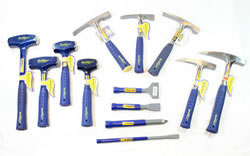 Rock Hammers: Available are pick, chisel and crack hammers, rock chisels, goggles, hand lenses, rock bags and more.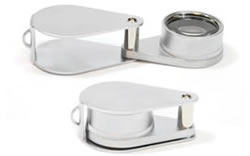 Hand Lens: A ten-power folding magnifier in a metal case. A frequently used tool in the field for rock and mineral examination.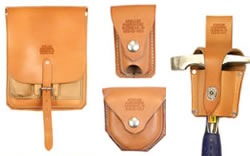 Gfeller Leather Cases: Hammer holsters, field totes, acid bottle cases, Brunton cases, field note cases, lanyards & more.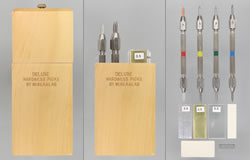 Deluxe Hardness Picks: Hardness picks make hardness testing a more precise process. Great for small specimens.
Geo Rock Bags: durable field bags with many pockets for carrying maps, books, specimens, water bottles and tools.
Estwing's Geo Belt Pac: A durable field belt pack for carrying supplies and specimens. Available in two different sizes.
Gold Prospecting Equipment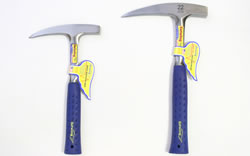 Pointed-Tip Hammers: Known as "rock picks" and "hard-rock hammers". Used mainly in igneous and metamorphic areas.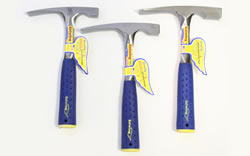 Chisel-Tip Hammers: Also known as "soft- rock hammers" and "bricklayer's hammers". Used mainly in sedimentary rock areas.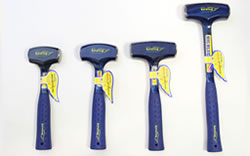 Crack Hammers: Also known as a "hand sledge", these are heavy hammers used to break rock and for chisel work.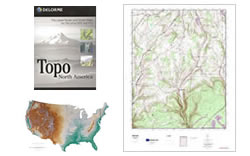 Topo Maps: We have a number of topo software packages available, online map access and custom printed topo maps.
Raven Wall Maps: Some of the most beautiful wall maps that you have ever seen. Full USA, regions and individual states.
Map Pass - Online Mapping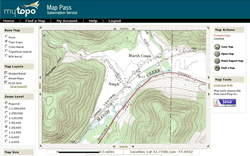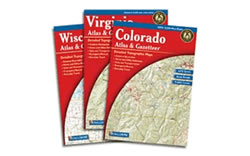 DeLorme Atlas: Get a complete state of topo maps in one convenient book. Streets, backroads, recreation areas and more.
Gold Recovery Tools: If you are panning or metal detecting a few specialized tools will significantly improve your efficiency.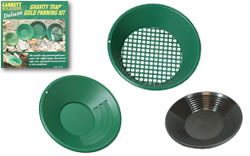 Gold Pans: The basic equipment for finding gold. Pick your size from a 10" light prospector to a deep 16" heavy-duty pan.
Rock Chisels: A variety of durable tools used for prying, extracting mineral specimens, breaking rocks and hunting fossils.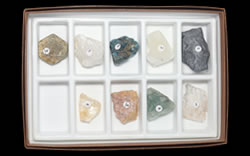 Mohs Hardness Kit: A standard Mohs Hardness Scale kit (without diamond) in a convenient collection box.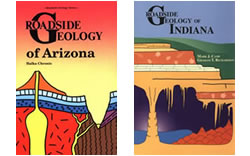 Rock, Mineral & Fossil Kits
Fossil Fish from Wyoming's Green River Formation will look great on your office wall or desk. They make a great gift!
Mineral, Gem & Fossil Books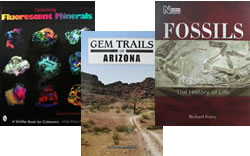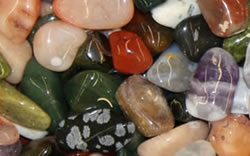 Tumbled Stones: A bag of tumbled stones is like a colorful rock collection. Great for rewards, crafts and decor.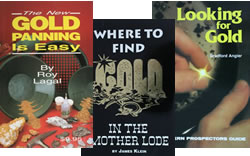 Gold Books and Gold Maps: Over fifty books and eleven maps to help you learn how to find gold and know where to look.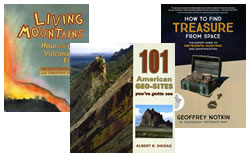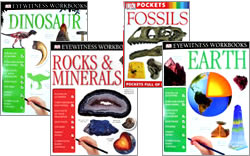 Rock Kits: We offer a variety of rock kits and rock collections for classroom and personal use. A great way to learn about rocks!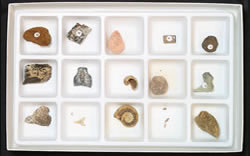 Fossil Kits: We offer a variety of fossil collecting kits for classroom and personal use.