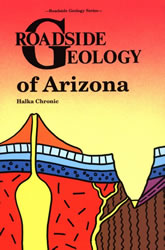 Roadside Geology /
Geology Underfoot Books

Roadside Geology and Geology Underfoot books will help you learn about the geology of your favorite state. These books are great to take on a trip, but they work even better if you use them in advance to plan your trip wisely.

Each book is a 6" x 9" paperback loaded with maps, photos, cross-sections, sketches and expert descriptions! Get one for your home state and one for your next trip.

We also offer Regional Mineral and Gem Guides, plus Rockhounding and Gem Trails books for a number of states.
Alaska

Arizona

---
California

---
---
---
---
---
Ads

Colorado

---
---
Connecticut

Delaware

Florida

Georgia

Hawaii

Idaho

---
---
---
Indiana

Louisiana

Maine

Maryland

Minnesota

Mississippi

Missouri

Montana

---
---
Nebraska

Nevada

New Jersey

New York

Ohio

Oklahoma

Oregon

Rhode Island

South Dakota

Tennessee

Texas

Utah

---
Washington

---
West Virginia

Wisconsin

Wyoming

---
---
---
ADVERTISEMENT