Geology and Earth Science News and Information
Japan at Night
NASA Earth Observatory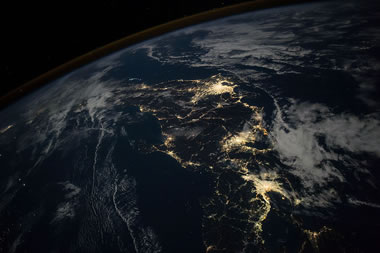 The contrast of the bright lights against the dark landscape makes this image of Japan a favorite astronaut photo.
Satellite Images of Earth at Night
Geology.com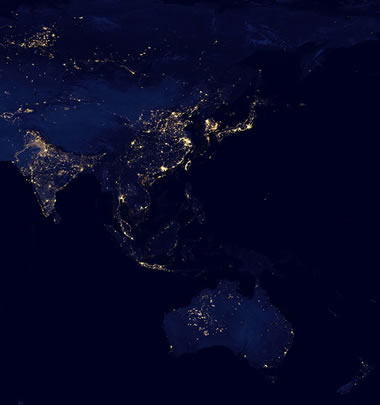 Japan stands out on this satellite view of Asia at night, along with the west coast of Taiwan, South Korea, Hong Kong and Bangkok. The route of the Trans-Siberian Railroad can be seen as a light line across the otherwise dark area of northern Russia. High city densities in eastern China, Indonesia, India and the eastern coast of Australia can clearly be seen. Image by NASA.