Home » Plate Tectonics
Plate Tectonics
Plate Tectonics Articles, Theory, Plate Diagrams, Maps, Teaching Ideas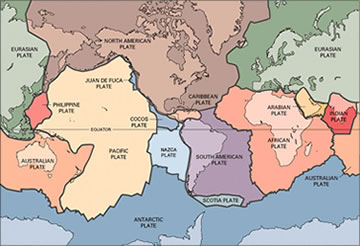 What is Plate Tectonics?
Plate tectonics is a theory about how Earth's lithosphere is divided into a series of rigid plates; and, how movements of these plates produce earthquakes, volcanoes, ocean trenches, mountain ranges, and more.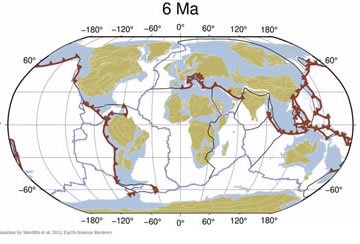 Watch This Billion-Year Journey of Earth's Tectonic Plates on The New York Times website. Click map above to view.