Home » Geology News
Geology and Earth Science News
---
Turkey Experiences Intense Drought
NASA Earth Observatory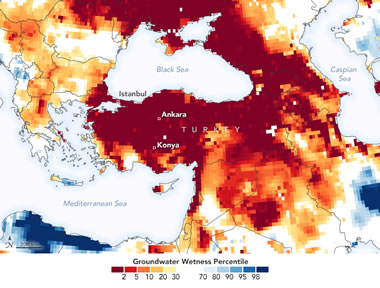 In Turkey, multiple seasons of below-average rainfall have affected drinking water supplies and groundwater reservoirs.
A Geophysicist*s Perspective on Mount Hood Monitoring Stations and the Recent Earthquake Swarm
United States Geological Survey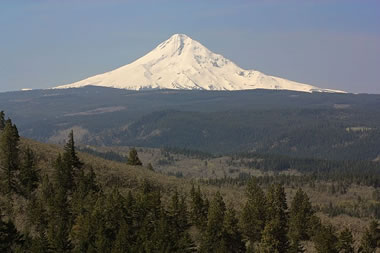 Mount Hood is a potentially active volcano in the Cascade Volcanic Arc of the western United States. Photograph of Mount Hood by Walter Siegmund, displayed here under a Creative Commons License.
Energy-Related CO2 Emissions Expected to Increase in 2021 and 2022
Energy Information Administration

Graph by the Energy Information Administration.
Malaysia Energy Report
Energy Information Administration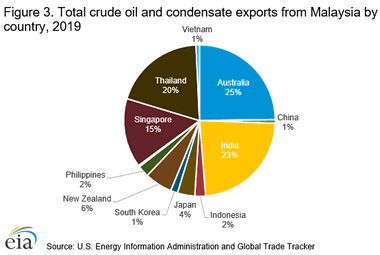 Malaysia is the second-largest oil and natural gas producer in Southeast Asia and is the fifth-largest exporter of liquefied natural gas in the world, as of 2019. Image by the Energy Information Administration.
What Are Geodes?
Geology.com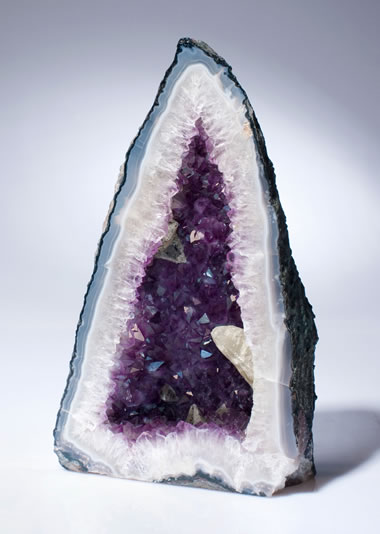 Amethyst Cathedral Geode: A very high quality amethyst cathedral geode with a natural artistic shape and richly colored amethyst. It also has a dogtooth calcite crystal grown inwards from the lower right wall. Image copyright iStockphoto / simarts.