Home » Geologic Hazards
Geologic Hazards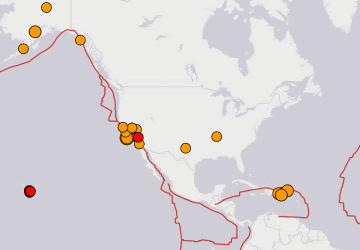 A complete portal to earthquake information and maps of all kinds. Continuously updated by the United States Geological Survey.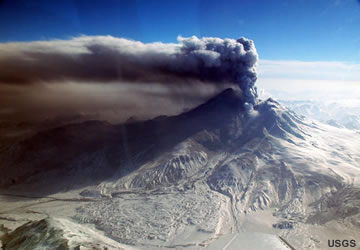 The Global Volcanism Program of the Smithsonian Institution has a fantastic online resource for basic information about the world's volcanoes. They have a database of detailed pages for thousands of volcanoes, a collection of space images, popular FAQs, image and video galleries, and much more.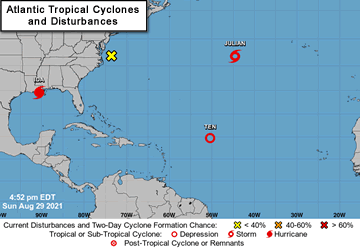 Their website has a map of tropical cyclones and disturbances that is updated multiple times per day - in addition to lots of other hurricane information.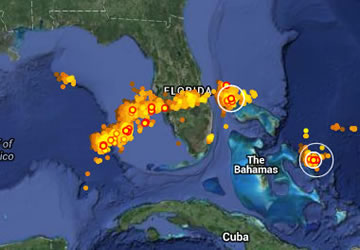 One of the most ingenious websites. LightningMaps.org has maps showing the geographic distribution of lightning across the world in near-real-time. Strokes of lightning pop onto the map as red circles. Thunder emanates from some lightning strokes as a white halo that expands outward at the speed of sound (they are the sound front of thunder). The circles then fade to yellow, then brown, then disappear over time. Click the map above to visit the website. You gotta see this - especially when big lightning is happening outside and you are safe on your couch.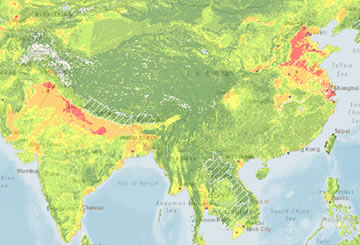 If you have any interest in land subsidence, you probably should know about this interactive map. It is the UNESCO Global Subsidence Map published by Herrera-Garcia et al. in Science (2021). Click the map above to view.