Home » Rock Tumblers
Rock Tumblers
Machines that reveal the hidden beauty of rocks and minerals.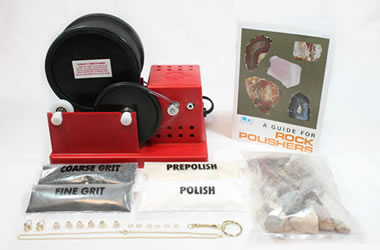 What is a Rock Tumbler?
Rock tumblers are machines used to smooth and polish rocks. They are a popular tool used by jewelry, craft, and lapidary hobbyists for producing tumbled stones. Rock tumbling is also popular with people who want to discover the hidden beauty of rocks and minerals. Starting with a rough piece of rock and tumbling it into a beautiful, jewelry-quality stone is a very rewarding experience.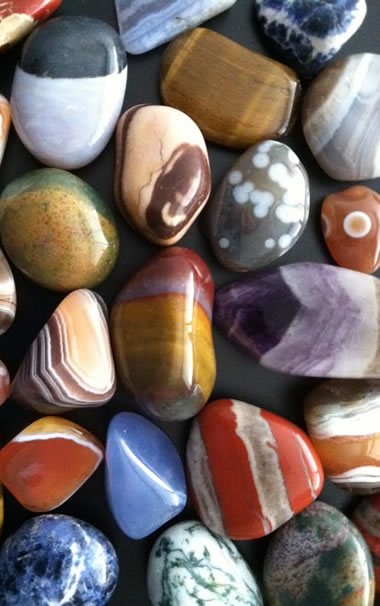 How Do Rock Tumblers Work?
The most popular tumblers have a barrel that is loaded with rocks, water, and abrasive grit. The abrasive grit is a granular material similar to the grains glued onto sandpaper. The grit is often labeled "coarse," "medium," and "fine," similar to the different grades of sandpaper.
The barrel containing rocks, grit, and water is placed on a motorized machine that rotates the barrel to tumble the rocks that are inside. As the rocks tumble, they grind against one another with particles of the abrasive grit caught between them. This action wears sharp edges off of the rocks and smoothes their surfaces. Tumblers that operate this way are known as "rotary tumblers."
The rocks are typically tumbled for one or two weeks in coarse grit, one week in medium grit, and one week in fine grit, with a thorough cleaning of the rocks and the barrel between each grit size. Then the rocks are tumbled for one final week with water and a rock polish. After following this procedure, the rocks are usually transformed into brightly polished stones.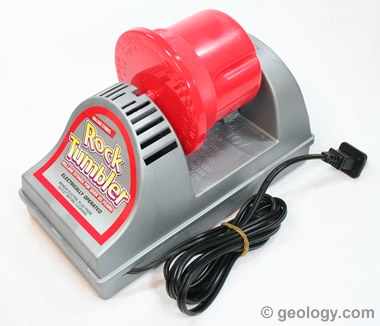 Types and Sizes of Rotary Tumblers
Rock tumblers are made in a wide range of sizes for different types of use. The three basic categories are described below.
TOY ROCK TUMBLERS
The smallest and least expensive tumblers are toy tumblers with a plastic body and barrel. These machines typically sell for between $40 and $80 online or in local toy and craft stores. The advantage of these machines is their low price. However, they only tumble a few ounces of very small rocks, they have a very short life before they wear out, and the rocks tumbling in the plastic barrel make a lot of noise - noise is a very common complaint about toy rock tumblers.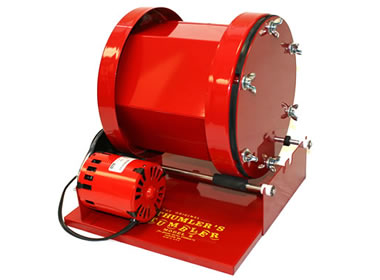 HOBBYIST ROCK TUMBLERS
Hobbyist tumblers typically sell for between $70 and $300, depending mainly upon their size. Most are made with a metal frame and a quality motor designed to operate for years. They operate quietly because they have a rubber barrel or a metal barrel lined with rubber. They typically tumble between two and ten pounds of rock.
Hobbyist tumblers were first made in the late 1950s. Two brands, Thumler's Tumblers and Lortone, are still being manufactured today with very little change to their basic design. Successful products persist in the marketplace. Many people received a hobbyist tumbler by Thumler's or Lortone as a gift when they were a child and are now using that same tumbler with their grandchildren!
Instead of being made with plastic, hobbyist tumblers are made from metal and other durable materials. Thumler's and Lortone parts are still manufactured today. Most of their tumblers can be repaired or refurbished with readily available parts.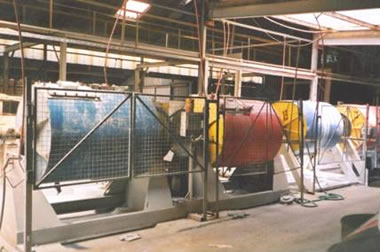 COMMERCIAL ROCK TUMBLERS
Commercial tumblers are large machines that can tumble a few dozen to a few thousand pounds of rock at a time. They cost several hundred to many thousands of dollars and are used almost exclusively by people and companies who are in the business of producing tumbled stones.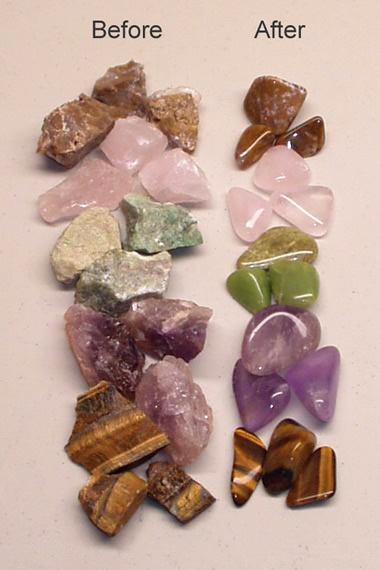 What Types of Rock Can Be Tumbled?
Most rocks will not perform well in a rock tumbler; however, a few types of rock can be successfully tumbled by a beginner if the rocks are carefully selected. These easy-to-tumble rocks include agate, jasper, chalcedony, and petrified wood. All of these materials are composed of microcrystalline quartz, which is a very hard, tough, and durable material that accepts a very bright polish.
Rocks that are worth tumbling are free of voids, cavities, and fractures. They also have a non-granular texture. Many people are lucky enough to live in a location where these rocks can be collected, always with permission of the landowner, in streams or beaches or scattered on the surface of the ground. If you do not live in one of these locations, then good material for tumbling can easily be purchased at a rock shop or from a website that sells rock tumblers and rock tumbling supplies.
Many other types of rocks and minerals can be tumbled in a rock tumbler. A partial list includes: Amazonite, Amethyst, Aventurine, Basalt, Beryl, Bloodstone, Carnelian, Chrysoprase, Flint, Fluorite, Granite, Hematite, Labradorite, Lapis Lazuli, Malachite, Obsidian, Petrified Wood, Rhodochrosite, Rhodonite, Rose Quartz, Smoky Quartz, Sodalite, Sunstone, Tiger's-Eye, Turquoise, Unakite, and many others.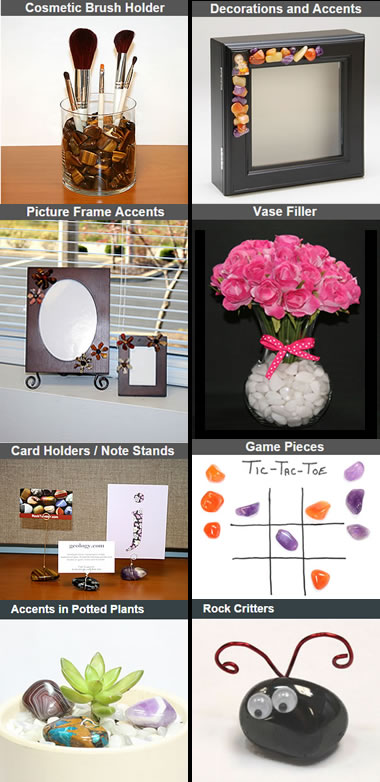 Your Kids Want a Rock Tumbler?
Nice!
Rock tumbling is a great family activity - and that's the way the hobby should be done.
Children under age 14 require adult help and supervision. They will need help following the instructions, help opening tumbler barrels with small hands, and 100% supervision because a rock tumbler has a motor that is powered by electricity. An adult might also be needed to clean up an accidental spill.
Each step in the rock tumbling process takes about seven days. So many parents, grandparents or other supervising adults often set aside a special time of the week - like Saturday morning - to tend to their rock tumbler. After you, the adult, know what you are doing, changing a rock tumbler from one step to another will take less than an hour (more if your kids want to ogle their rocks - and most of them will want to ogle their rocks every week - it's part of the fun of rock tumbling). Plan for a couple hours the first time and be ready to enjoy learning about rocks together.
The schedule of rock tumbling is very flexible. If you can't tend to your tumbler on Saturday morning, Friday night will work fine and Sunday evening will work fine too. Allowing your tumbler to run for six to eight days (or a little longer) will not hurt a thing. It is better to allow the rocks to tumble a little longer than it is to cut the process short. Cutting the process short will prevent the rocks from being adequately shaped and smoothed for the next step in the process.
One thing that you should not do is stop the rock tumbler and allow the barrel and its contents to go uncleaned between steps. If you stop the tumbler and don't clean the rocks promptly, the mud in the barrel will start to harden. So, if you can't change the tumbler Saturday morning and plan to change it on Sunday evening, just allow it to continue running.
For more information about polishing rocks in a tumbler, visit the rock tumbling library on RockTumbler.com.
Tumbled Stone Crafts and Gifts
Most rock tumbler kits are supplied with a small jewelry kit that you can use to make a couple gift items from your first batch of tumbled stones. Keychains, pendant necklaces and other small jewelry items make great gifts.
Tumbled stones can also be used for many other things. They can be used as accents or ground cover in potted plants, glued around the edges of picture frames, used as game pieces, dressed up with eyes and antennae to make rock critters, used as vase fillers, placed in a bowl and used as a cosmetic brush holder. The accompanying images show a few of the things you can do with tumbled stones.
Happy Tumbling!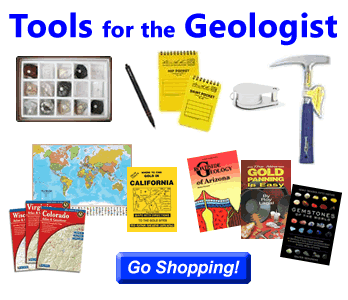 Find Other Topics on Geology.com:
| | |
| --- | --- |
| Rocks: Galleries of igneous, sedimentary and metamorphic rock photos with descriptions. | Minerals: Information about ore minerals, gem materials and rock-forming minerals. |
| Volcanoes: Articles about volcanoes, volcanic hazards and eruptions past and present. | Gemstones: Colorful images and articles about diamonds and colored stones. |
| General Geology: Articles about geysers, maars, deltas, rifts, salt domes, water, and much more! | Geology Store: Hammers, field bags, hand lenses, maps, books, hardness picks, gold pans. |
| | Diamonds: Learn about the properties of diamond, its many uses, and diamond discoveries. |