DeLorme Topographic Atlas
Statewide Maps in a Single Book
Each DeLorme Atlas provides statewide road and topographic map coverage for an entire state in a single convenient book. See sample maps below.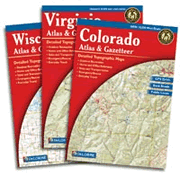 Any State





Ships Promptly by Priority Mail





- Topographic Maps - complete state coverage
- Streets, Highways & Backroads - all public roads
- Lakes, Rivers & Streams - ramps & access areas
- Campgrounds, Hiking, etc. - many recreation ideas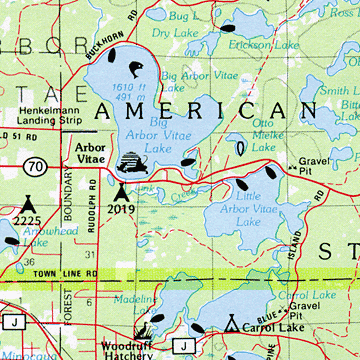 Boat launch ramps and public fishing locations are shown in the DeLorme Atlas for most states. County and municipal boundares are also shown along with latitude/longitude grid ticks. It is one of the best maps for local road names and route numbers. Click one of the state names at right to get full information on the details shown in that atlas along with the scale and icon list.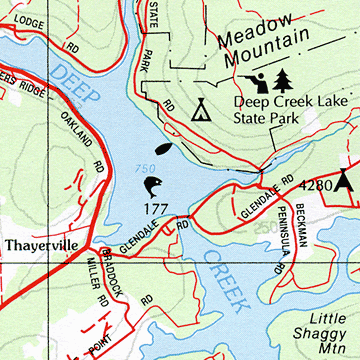 Every DeLorme Atlas has special symbols for features such as public hunting areas, campgrounds, boat launches, picnic areas and state parks. They are great recreational atlases.