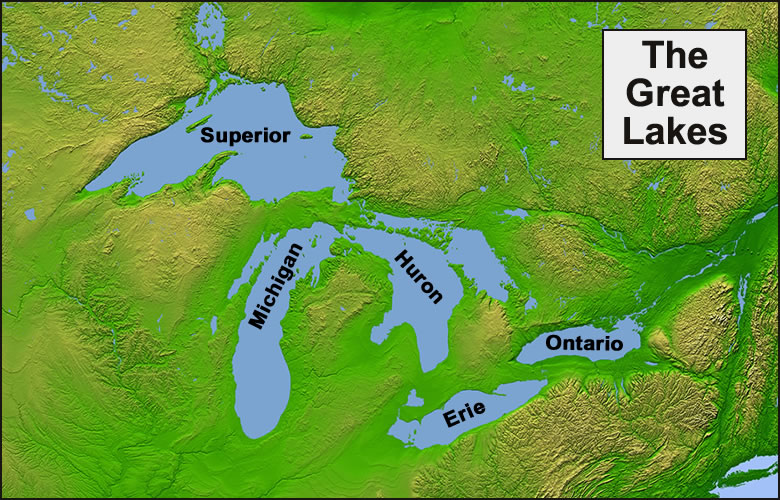 ADVERTISEMENT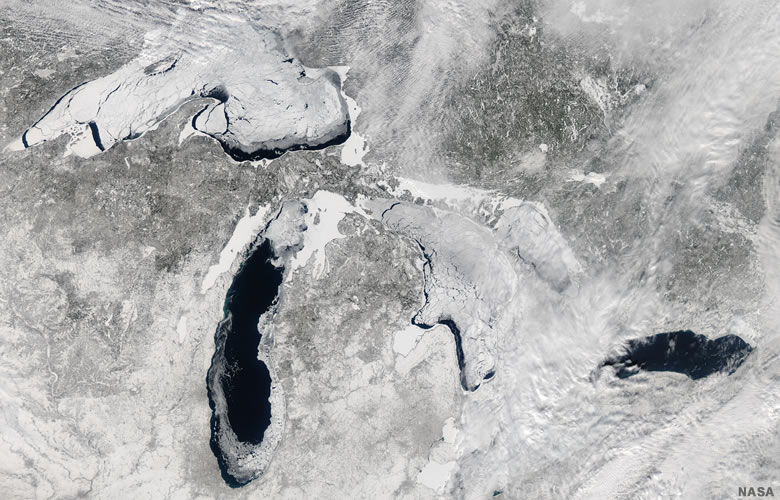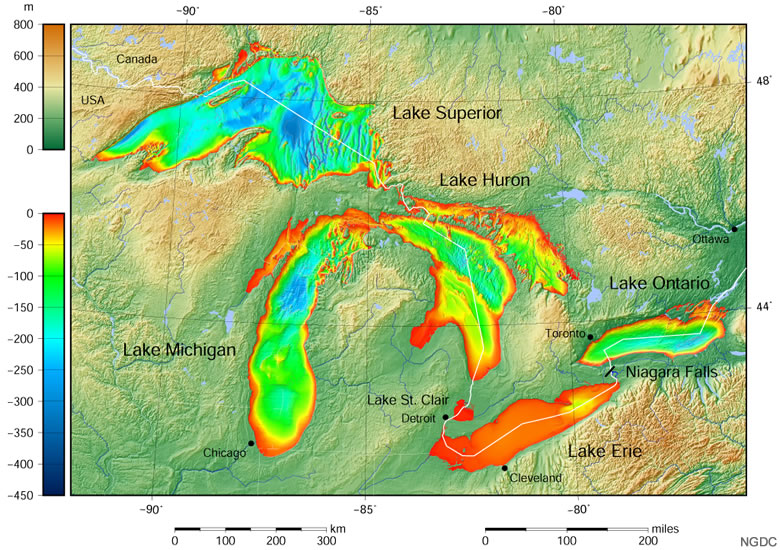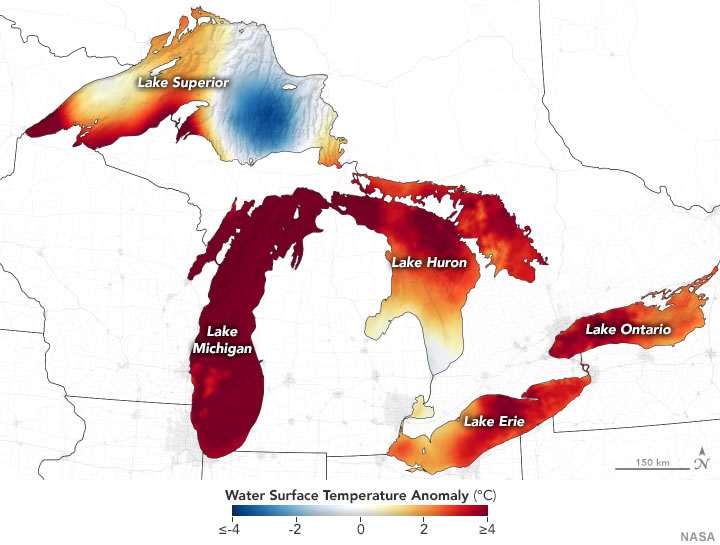 What are the Great Lakes?
The Great Lakes of North America are a group of five freshwater lakes that straddle the boundary between the United States and Canada. If you look at the political map on this page, you will see that much of the international boundary between the two countries passes over the waters of the lakes.
Here are some important geographic facts about the Great Lakes:

Lake Superior is the world's largest freshwater lake - it has a surface area of 32,700 square miles (82,100 square kilometers). [1]



The Great Lakes contain about 21% of the world's fresh surface water and about 84% of the United States' fresh surface water - about 5,439 cubic miles (22,684 cubic kilometers) measured at low water level. [1]



The Great Lakes are interconnected by straits, canals, locks, and rivers.



Large ships can transport cargo through the Great Lakes and into the Atlantic Ocean by way of the Saint Lawrence Seaway.



Billions of dollars worth of fuel, construction materials, agricultural products, manufactured goods, and raw materials are transported to ports on the Great Lakes every day.



Water in the Great Lakes flows from Lake Superior, into Lake Huron, into Lake Michigan, into Lake Erie, into Lake Ontario, and into the Atlantic Ocean through the Saint Lawrence River.



There are about 35,000 islands in the Great Lakes, many of which are inhabited. People travel between the island and the mainland by ferries, boats and bridges.



The Canadian province of Ontario and eight U.S. states (Illinois, Indiana, Michigan, Minnesota, New York, Ohio, Pennsylvania, and Wisconsin) have shorelines on the lakes.



All of the lakes except Erie are deep enough that their bottoms are below sea level.



The shape, location and depth of the lakes were mainly determined by repeated episodes of glacial erosion during the Great Ice Age.



The Great Lakes contain enough water to flood the rest of the United States to a depth of five feet.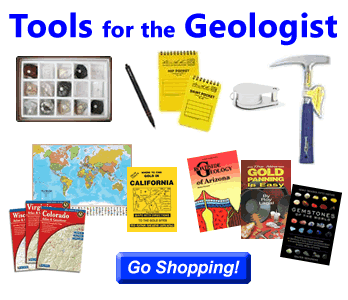 Find Other Topics on Geology.com:
| | |
| --- | --- |
| Rocks: Galleries of igneous, sedimentary and metamorphic rock photos with descriptions. | Minerals: Information about ore minerals, gem materials and rock-forming minerals. |
| Volcanoes: Articles about volcanoes, volcanic hazards and eruptions past and present. | Gemstones: Colorful images and articles about diamonds and colored stones. |
| General Geology: Articles about geysers, maars, deltas, rifts, salt domes, water, and much more! | Geology Store: Hammers, field bags, hand lenses, maps, books, hardness picks, gold pans. |
| | Diamonds: Learn about the properties of diamond, its many uses, and diamond discoveries. |