Home » Earthquakes » California
California Earthquake Map Collection
Isoseismal Maps for Selected California Earthquakes
Presented below is a collection of intensity maps and descriptions for several California earthquakes. The maps show the geographic distribution of ground shaking as gauged by the Modified Mercalli Intensity Scale. The maps were produced by obtaining intensity values from many locations within the felt area of the earthquake, plotting them on the map, and then contouring that data.
If you read the descriptions that accompany the maps, you will learn that the San Andreas Fault played an important role in most of California's large earthquakes.
The maps and descriptive accounts were first published as part of United States Geological Survey Professional Paper 1527: Seismicity of the United States, 1568-1989, (revised), by C.W. Stover and J.L. Coffman, 1993, 418 pages. The maps shown here were created by Brad Cole using Stover and Coffman's original work, but redrafting to a common scale and format that allows easy comparison.
Quick Links To Earthquakes
Modified Mercalli Intensity Scale
I. Not felt except by very few under especially favorable conditions.

II. Felt only by a few persons at rest, especially on upper floors of buildings.

III. Felt quite noticeably by persons indoors, especially on upper floors of buildings. Many people do not recognize it as an earthquake. Standing motor cars may rock slightly. Vibrations similar to the passing of a truck. Duration estimated.

IV. Felt indoors by many, outdoors by few during the day. At night, some awakened. Dishes, windows, doors disturbed; walls make cracking sound. Sensation like heavy truck striking building. Standing motor cars rocked noticeably.

V. Felt by nearly everyone; many awakened. Some dishes, windows broken. Unstable objects overturned. Pendulum clocks may stop.

VI. Felt by all, many frightened. Some heavy furniture moved; a few instances of fallen plaster. Damage slight.

VII. Damage negligible in buildings of good design and construction; slight to moderate in well-built ordinary structures; considerable damage in poorly built or badly designed structures; some chimneys broken.

VIII. Damage slight in specially designed structures; considerable damage in ordinary substantial buildings with partial collapse. Damage great in poorly built structures. Fall of chimneys, factory stacks, columns, monuments, walls. Heavy furniture overturned.

IX. Damage considerable in specially designed structures; well-designed frame structures thrown out of plumb. Damage great in substantial buildings, with partial collapse. Buildings shifted off foundations.

X. Some well-built wooden structures destroyed; most masonry and frame structures destroyed with foundations. Rails bent.

XI. Few, if any (masonry) structures remain standing. Bridges destroyed. Rails bent greatly.

XII. Damage total. Lines of sight and level are distorted. Objects thrown into the air.



Abridged version of the Modified Mercalli Intensity Scale from the United States Geological Survey.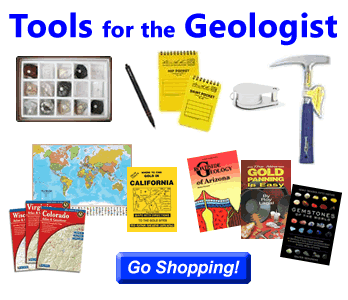 Find Other Topics on Geology.com:
| | |
| --- | --- |
| Rocks: Galleries of igneous, sedimentary and metamorphic rock photos with descriptions. | Minerals: Information about ore minerals, gem materials and rock-forming minerals. |
| Volcanoes: Articles about volcanoes, volcanic hazards and eruptions past and present. | Gemstones: Colorful images and articles about diamonds and colored stones. |
| General Geology: Articles about geysers, maars, deltas, rifts, salt domes, water, and much more! | Geology Store: Hammers, field bags, hand lenses, maps, books, hardness picks, gold pans. |
| | Diamonds: Learn about the properties of diamond, its many uses, and diamond discoveries. |