Sand Grains from Around the World

Sand can be one of the most interesting materials when viewed through a microscope!

Olivine Sand - Papakolea Beach, Hawaii
Thinking About Sand
Sand is a common material found on beaches, deserts, stream banks, and other landscapes worldwide. In the mind of most people, sand is a white or tan, fine-grained, granular material. However, sand is much more diverse - even beyond the pink sand beaches of Bermuda or the black sand beaches of Hawaii. These are just a few of the many types of sand.
Pink Coral Sand - Bermuda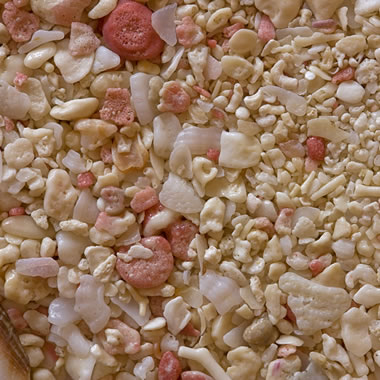 What is Sand?
The word "sand" is actually used for a "particle size" rather than for a "material." Sand is a loose, granular material with particles that range in size between 1/16 millimeter and 2 millimeters in diameter. It can be composed of mineral material such as quartz, orthoclase, or gypsum; organic material such as mollusk shells, coral fragments, or radiolarian tests; or rock fragments such as basalt, pumice, or chert. Where sand accumulates in large quantities, it can be lithified into a sedimentary rock known as sandstone.
Most sands form when rock materials are broken down by weathering and transported by a stream to their place of deposition. A few types form when the shell or skeletal materials of organisms are broken up and transported. A few rare sands are formed chemically from materials dissolved or suspended in sea water.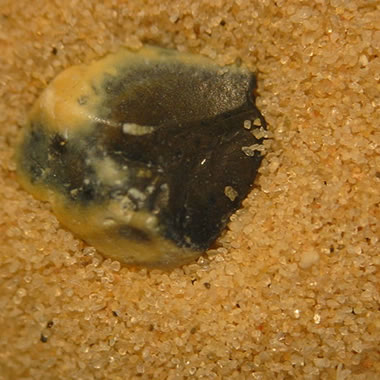 Volcanic Sand - Santorini, Greece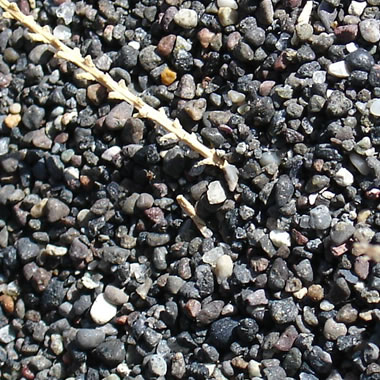 Unusual Types of Sand
This page shows photos of a few types of sand that can be found worldwide. Most of the examples here are not typical. They are unusual types of sand that might only be found in a few locations worldwide. These unusual sands are a product of the types of material from which they are derived, the methods used to transport them, the chemical environment of their deposition site, and numerous other factors. After examining these photos you will probably conclude that sand can be a very diverse and interesting material.
Thanks to the many photographers who shared their photos through a Creative Commons License. Please see an attribution in the caption of each photo. A person would have to travel the world to get a collection of photos like this.
Garnet Sand - Cape Nome, Alaska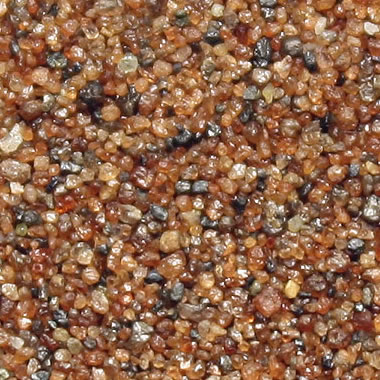 Garnet and Magnetite - Fire Island, NY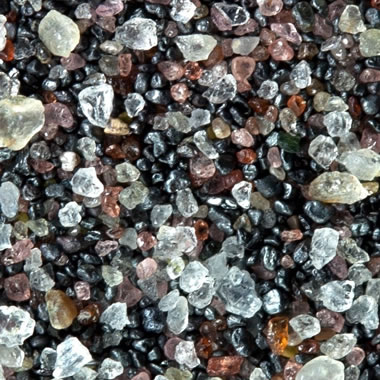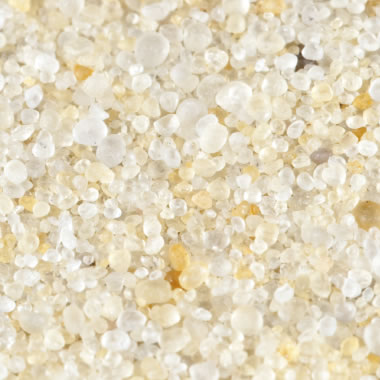 Volcanic Sand - Christmas Lake, Oregon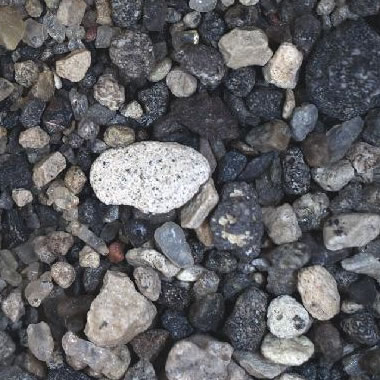 Gypsum Sand - White Sands, NM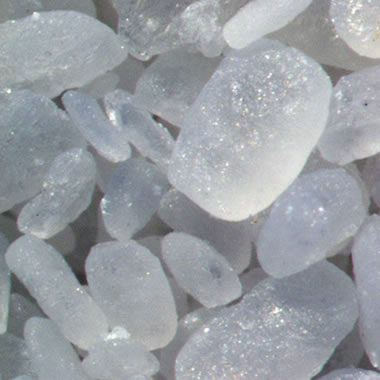 Foraminifera Sand - Torres Strait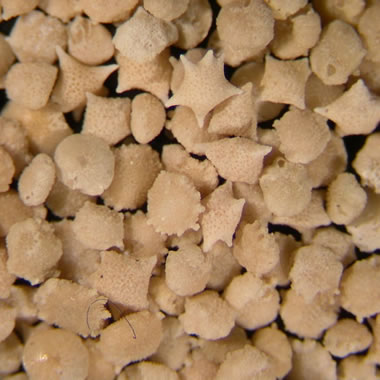 Black Volcanic Sand - Punaluu Beach, HI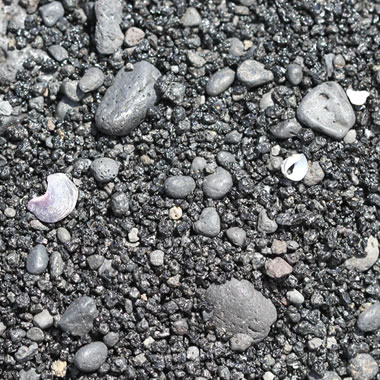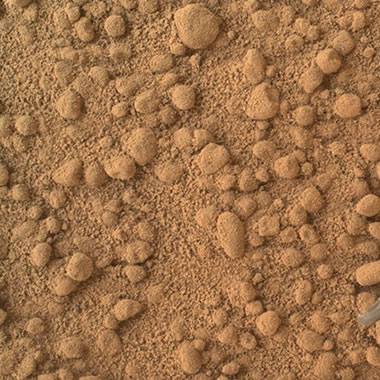 Coral Pink Sand Dunes State Park, Utah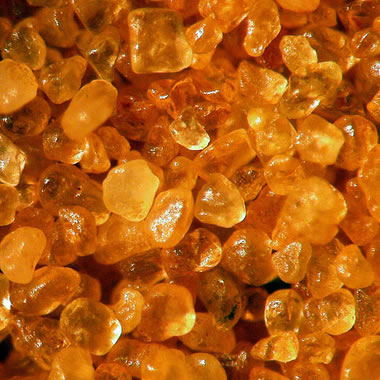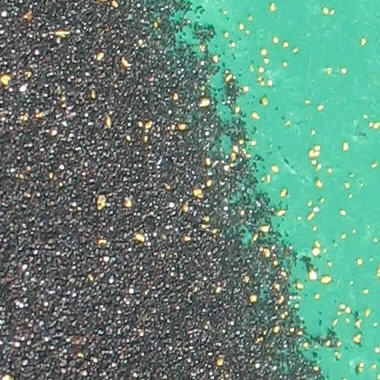 Ooid Sand - Joulter Cays, The Bahamas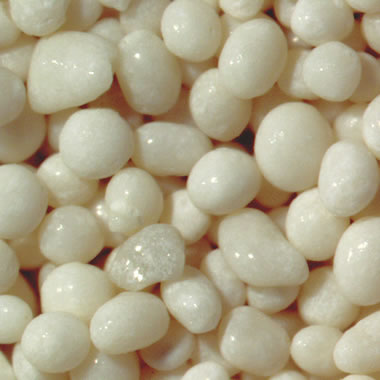 Radiolarian Sand - Weddell Sea, Antarctica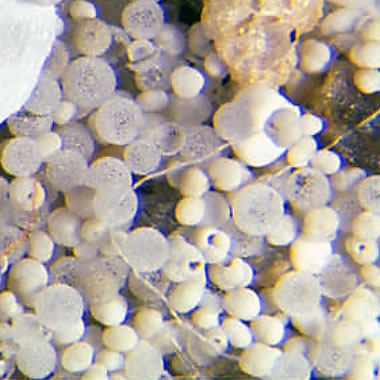 Tar Sand - Monterey Formation, California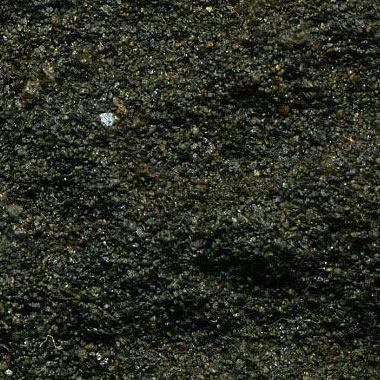 Lunar Spherules - Apollo 17 Landing Site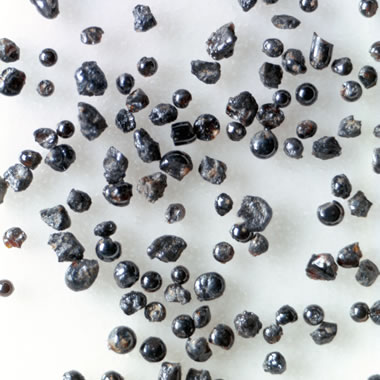 Author: Hobart M. King, Ph.D.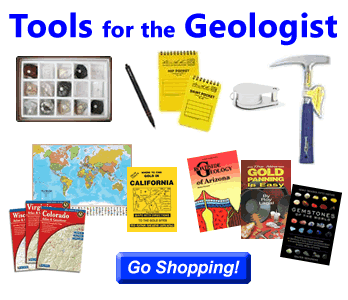 Find Other Topics on Geology.com:
| | |
| --- | --- |
| Rocks: Galleries of igneous, sedimentary and metamorphic rock photos with descriptions. | Minerals: Information about ore minerals, gem materials and rock-forming minerals. |
| Volcanoes: Articles about volcanoes, volcanic hazards and eruptions past and present. | Gemstones: Colorful images and articles about diamonds and colored stones. |
| General Geology: Articles about geysers, maars, deltas, rifts, salt domes, water, and much more! | Geology Store: Hammers, field bags, hand lenses, maps, books, hardness picks, gold pans. |
| | Diamonds: Learn about the properties of diamond, its many uses, and diamond discoveries. |