Home » World Maps » North America » Bermuda
Bermuda Map and Satellite Image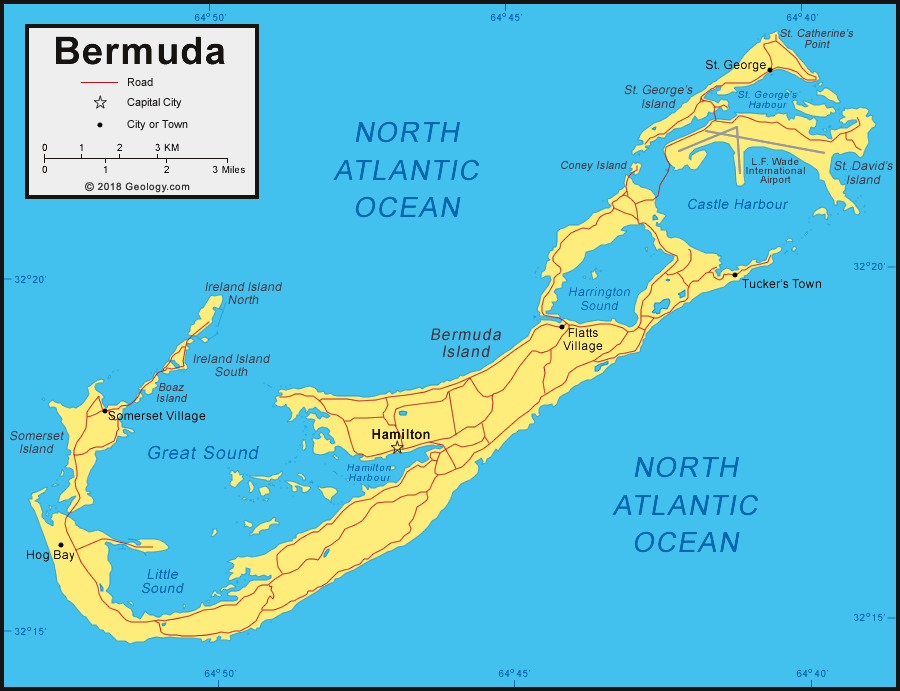 Bermuda is a group of islands in the North Atlantic Ocean. Bermuda is a self-governing British overseas territory. The islands are located about 900 miles east of the continental United States.
Bermuda Bordering Countries:
None
Regional Maps:
Map of North America
,
World Map
Where is Bermuda?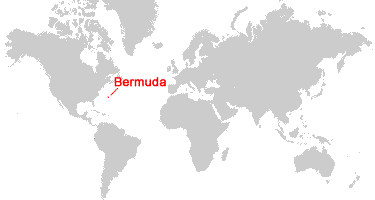 Bermuda Satellite Image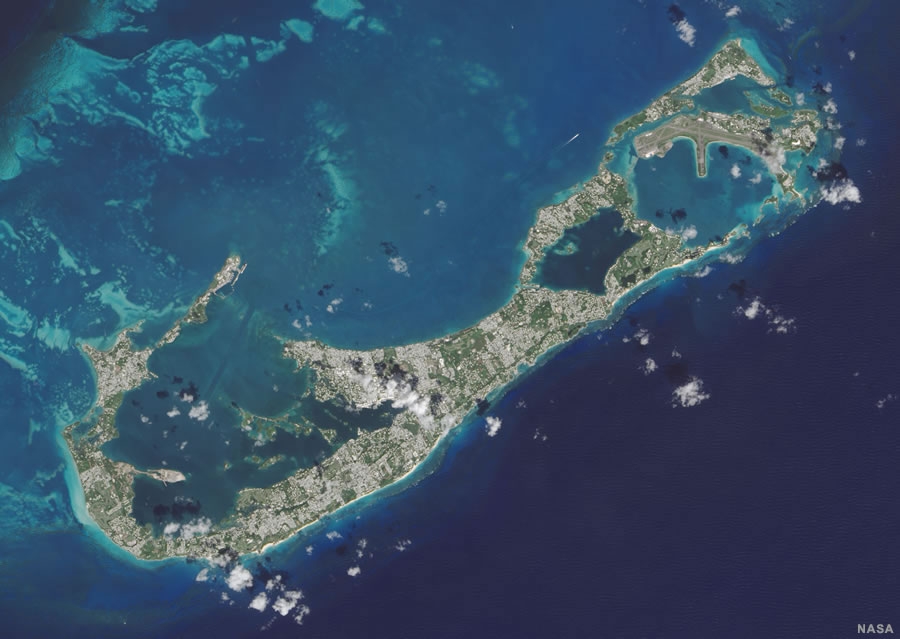 The above satellite image was created by Jesse Allen of the NASA Earth Observatory using Landsat data.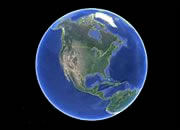 Google Earth is a free program from Google that allows you to explore satellite images showing the cities and landscapes of Bermuda and all of North America in fantastic detail. It works on your desktop computer, tablet, or mobile phone. The images in many areas are detailed enough that you can see houses, vehicles and even people on a city street. Google Earth is free and easy-to-use.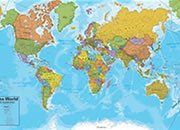 Bermuda is included on our Blue Ocean Laminated Map of the World. This map shows a combination of political and physical features. It includes country boundaries, major cities, major mountains in shaded relief, ocean depth in blue color gradient, along with many other features. This is a great map for students, schools, offices and anywhere that a nice map of the world is needed for education, display or decor.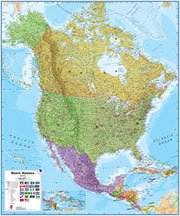 If you are interested in Bermuda and the geography of North America, our large laminated map of North America might be just what you need. It is a large political map of North America that also shows many of the continent's physical features in color or shaded relief. Major lakes, rivers, cities, roads, country boundaries, coastlines and surrounding islands are all shown on the map.

Bermuda Cities:
Flatts Village, Hamilton, Hog Bay, Somerset Village, St. George, and Tucker's Town.

Bermuda Locations:
Bermuda Island, Boaz Island, Castle Harbour, Coney Island, Great Sound, Hamilton Harbour, Harrington Sound, Ireland Island North, Ireland Island South, L.F. Wade International Airport, Little Sound, Somerset Island, St. Catherine's Point, St. David's Island, St. George's Harbour, and St. George's Island.

Bermuda Natural Resources:
Limestone is a natural resource present in Bermuda. The pleasant climate makes the islands a popular destination for tourism.

Bermuda Natural Hazards:
The islands are subject to hurricanes from June to November.

Bermuda Environmental Issues:
The island has problems with air pollution due to a dense population and vehicle traffic. Water resources are scarce. There are also issues with the disposal of sewage, solid waste, and hazardous waste.