Home » World Maps » North America » The Bahamas
Bahamas Islands Map and Satellite Image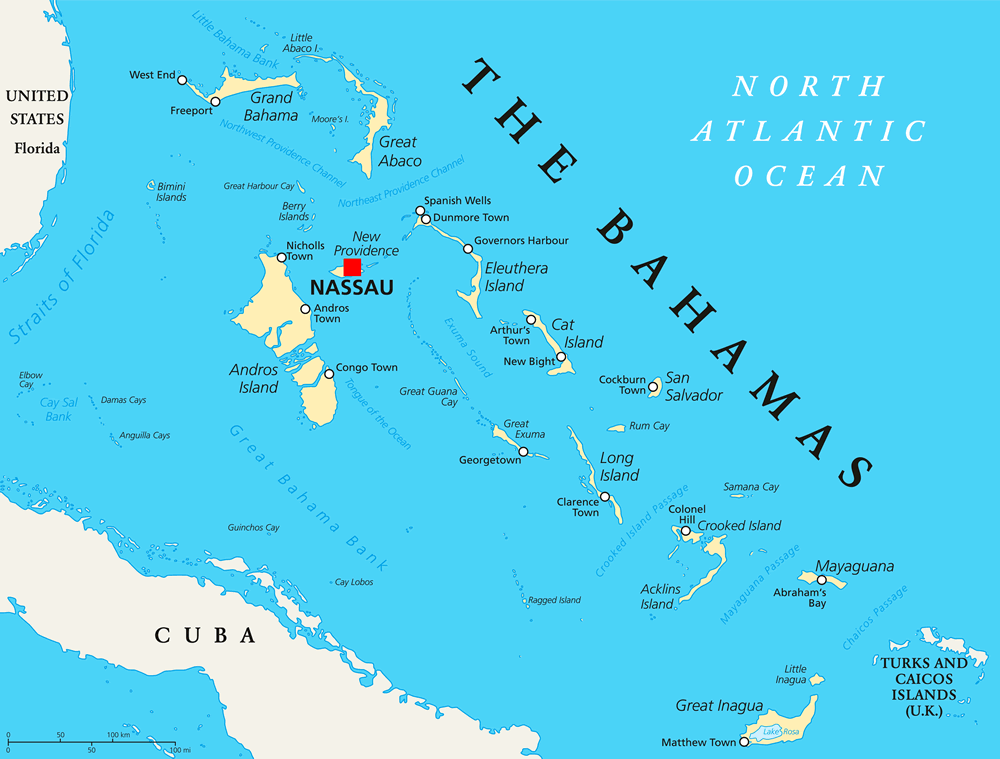 The Bahamas is a sovereign country and an archipelago of over 700 islands, islets, and cays (low-elevation islands composed of sand, coral debris, or limestone - also known as "keys"). It is located in the North Atlantic Ocean, east of Florida, northeast of Cuba, and northwest of the island of Hispaniola. Image by Peter Hermes Furian / Alamy Stock Photo.
Bahamas Neighboring Countries:
Cuba
,
United States
.
Regional Maps:
Caribbean Map
,
Map of North America
,
World Map
Where is The Bahamas?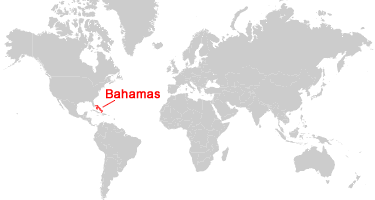 Bahamas Satellite Image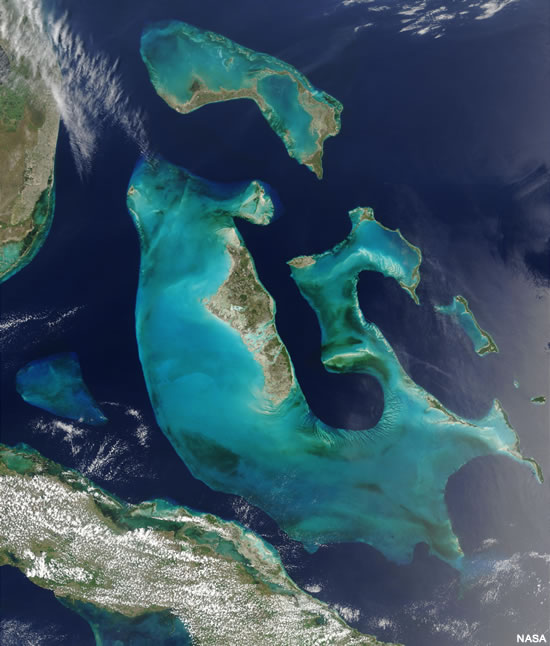 An image from NASA's Terra satellite showing the westernmost islands of the Bahamas archipelago, and adjacent lands of Florida and Cuba. The turquoise-colored waters around the islands define the edges of the "Bahamas platform," a shallow shelf covered by light-colored carbonate sediments in waters less than 25 meters deep. This image was acquired by NASA on May 18, 2001. Click for larger version.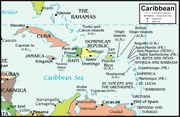 This is a political map of the Caribbean which shows the countries and islands of the Caribbean Sea along with capital cities and major cities. The map is a portion of a larger world map created by the Central Intelligence Agency using Robinson Projection. You can also view the full pan-and-zoom
CIA World Map
as a PDF document.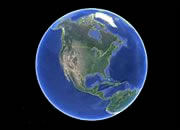 Google Earth is a free program from Google that allows you to explore satellite images showing the cities and landscapes of The Bahamas and the rest of the world in fantastic detail. It works on your desktop computer, tablet, or mobile phone. The images in many areas are detailed enough that you can see houses, vehicles and even people on a city street. Google Earth is free and easy-to-use.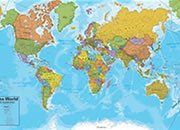 The Bahamas is one of nearly 200 countries illustrated on our Blue Ocean Laminated Map of the World. This map shows a combination of political and physical features. It includes country boundaries, major cities, major mountains in shaded relief, ocean depth in blue color gradient, along with many other features. This is a great map for students, schools, offices and anywhere that a nice map of the world is needed for education, display or decor.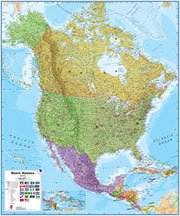 If you are interested in The Bahamas and the geography of North America, our large laminated map of North America might be just what you need. It is a large political map of North America that also shows many of the continent's physical features in color or shaded relief. Major lakes, rivers, cities, roads, country boundaries, coastlines and surrounding islands are all shown on the map.

Bahamas Cities:
Abraham's Bay, Andros Town, Arthur's Town, Clarence Town, Cockburn Town, Colonel Hill, Congo Town, Dunmore Town, Freeport, Georgetown, Governors Harbour, Matthew Town, Nassau, New Bight, Nicholls Town, Spanish Wells, West End.

Bahamas Named Islands:
There are over 700 islands, islets, and cays in the Bahamas. This is only a partial list: Acklins Island, Andros Island, Anguilla Cays, Berry Islands, Bimini Islands, Cat Island, Cay Lobos, Crooked Island, Damas Cays, Elbow Cay, Eleuthera Island, Grand Bahama, Great Abaco, Great Exuma, Great Guana Cay, Great Harbour Cay, Great Inagua, Guinchos Cay, Little Abaco Island, Little Inagua, Long Island, Mayaguana, Moore's Island, New Providence, Ragged Island, Rum Cay, Samana Cay, San Salvador.

Bahamas Locations:
Cay Sal Bank, Chaicos Passage, Crooked Island Passage, Exuma Sound, Great Bahama Bank, Lake Rosa, Little Bahama Bank, Mayaguana Passage, Northeast Providence Channel, Northwest Providence Channel, Straits of Florida, Tongue of the Ocean.

Bahamas Natural Resources:
Mineral resources of the Bahamas include aragonite and salt. Other resources include timber and arable land.

Bahamas Natural Hazards:
Natural hazards for the Bahamas include hurricanes and tropical storms, which can cause major wind damage and flooding.

Bahamas Environmental Issues:
The deterioration of coral reefs is an environmental concern for this island nation. The disposal of solid waste is another problematic environmental issue.