Home » World Maps » North America » Caribbean Islands » Cuba
Cuba Map and Satellite Image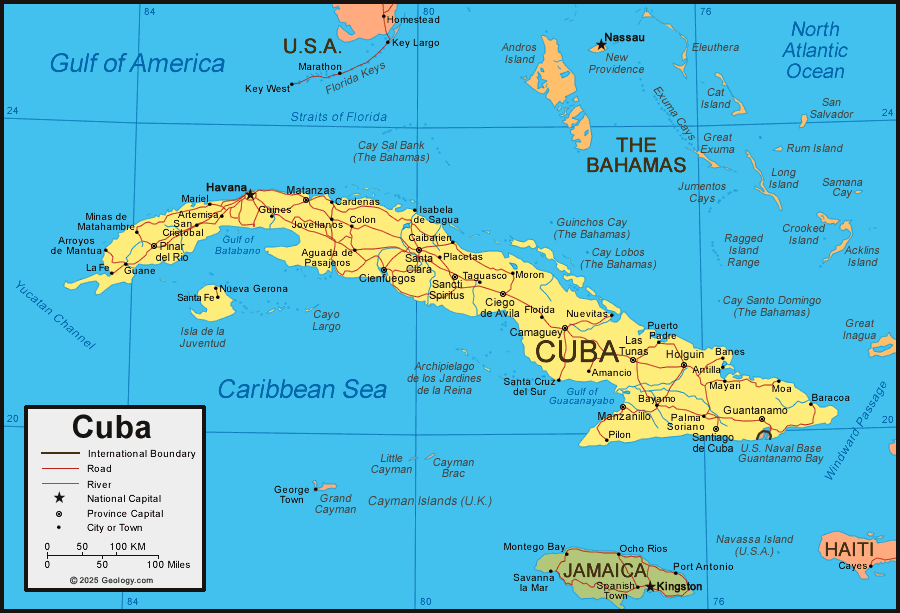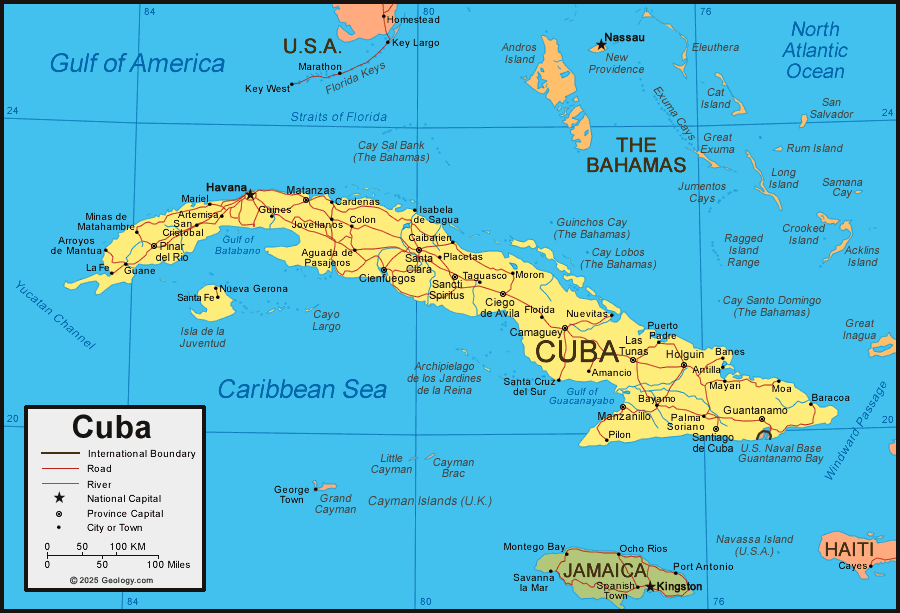 Cuba is an island between the Caribbean Sea and the North Atlantic Ocean. Cuba is located south of Key West, Florida, and southwest of The Bahamas.
Cuba Bordering Countries:
United States Naval Base at Guantanamo Bay
Cuba Neighboring Countries:
The Bahamas
,
Haiti
,
Jamaica
,
United States
Regional Maps:
Map of the Caribbean Islands
,
Map of North America
,
World Map
Where is Cuba?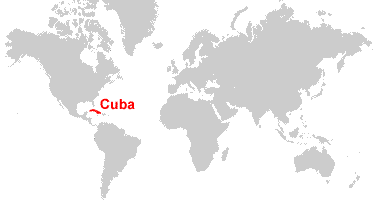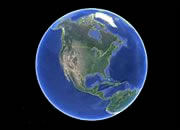 Google Earth is a free program from Google that allows you to explore satellite images showing the cities and landscapes of Cuba and all of the Caribbean in fantastic detail. It works on your desktop computer, tablet, or mobile phone. The images in many areas are detailed enough that you can see houses, vehicles and even people on a city street. Google Earth is free and easy-to-use.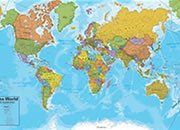 Cuba is one of nearly 200 countries illustrated on our Blue Ocean Laminated Map of the World. This map shows a combination of political and physical features. It includes country boundaries, major cities, major mountains in shaded relief, ocean depth in blue color gradient, along with many other features. This is a great map for students, schools, offices and anywhere that a nice map of the world is needed for education, display or decor.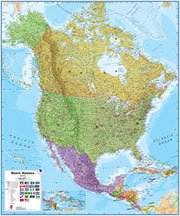 If you are interested in Cuba and the geography of North America, our large laminated map of North America might be just what you need. It is a large political map of North America that also shows many of the continent's physical features in color or shaded relief. Major lakes, rivers, cities, roads, country boundaries, coastlines and surrounding islands are all shown on the map.

Cuba Cities:
Aguada de Pasajeros, Amancio, Antilla, Arroyos de Mantua, Artemisa, Banes, Baracoa, Bayamo, Cabaiguan, Caibarien, Camaguey, Cardenas, Ciego de Avila, Cienfuegos, Colon, Cruces, Florida, Guane, Guantanamo, Guines, Holguin, Isabela de Sagua, Jovellanos, La Fe, La Habana (Havana), Las Tunas, Manzanillo, Mariel, Matanzas, Mayari, Minas de Matahambre, Moa, Moron, Nueva Gerona, Nuevitas, Palma Soriano, Pedro Betancourt, Pilon, Pinar del Rio, Placetas, Puerto Padre, San Antonio de los Banos, San Cristobal, Sancti Spiritus, Santa Clara, Santa Cruz del Sur, Santa Fe, Santiago de Cuba, Surgidero de Batabano, Taguasco, and Urbano Noris.

Cuba Locations:
Archipielago de los Jardines de la Reina, Atlantic Ocean, Bahia de Cochinos (Bay of Pigs), Bahia de Guantanamo, Bahia de Jiguey, Bahia de Nipe, Caribbean Sea, Cayo Largo, Golfo de Ana Maria, Golfo de Batabano, Golfo de Guacanayabo, Gulf of Mexico, Isla de la Juventud, Old Bahama Channel, Straits of Florida, Windward Passage and Yucatan Channel.

Cuba Natural Resources:
Cuba's metallic resources include cobalt, nickel, iron ore, chromium and copper. Other resources include timber, petroleum, silica, salt, and arable land.

Cuba Natural Hazards:
Although droughts are common in Cuba, the east coast is subject to hurricanes from August to November. This country averages about one hurricane every other year.

Cuba Environmental Issues:
Important environmental issues for Cuba include soil degradation and desertification. The country also has problems with air pollution, water pollution, deforestation, and loss of biodiversity.

ADVERTISEMENT