Pictures of Igneous Rocks
Photos and Descriptions of Common Intrusive and Extrusive Igneous Rock Types
What are Igneous Rocks?
Igneous rocks are formed from the solidification of molten rock material. Some form below Earth's surface. Some form on or above Earth's surface. We describe these two basic types:
Intrusive igneous rocks crystallize below Earth's surface, and the slow cooling that occurs there allows large crystals to form. Examples of intrusive igneous rocks are: diabase, diorite, gabbro, granite, pegmatite, and peridotite.
Extrusive igneous rocks erupt onto the surface, where they cool quickly to form small crystals. Some cool so quickly that they form an amorphous glass. These rocks include: andesite, basalt, dacite, obsidian, pumice, rhyolite, scoria, and tuff.
Pictures and brief descriptions of some common igneous rock types are shown on this page.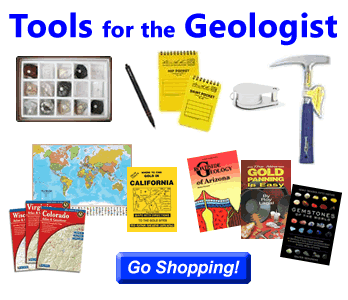 Find Other Topics on Geology.com:
| | |
| --- | --- |
| Rocks: Galleries of igneous, sedimentary and metamorphic rock photos with descriptions. | Minerals: Information about ore minerals, gem materials and rock-forming minerals. |
| Volcanoes: Articles about volcanoes, volcanic hazards and eruptions past and present. | Gemstones: Colorful images and articles about diamonds and colored stones. |
| General Geology: Articles about geysers, maars, deltas, rifts, salt domes, water, and much more! | Geology Store: Hammers, field bags, hand lenses, maps, books, hardness picks, gold pans. |
| | Diamonds: Learn about the properties of diamond, its many uses, and diamond discoveries. |