Home » World Maps » Europe » Physical Map
Europe Physical Map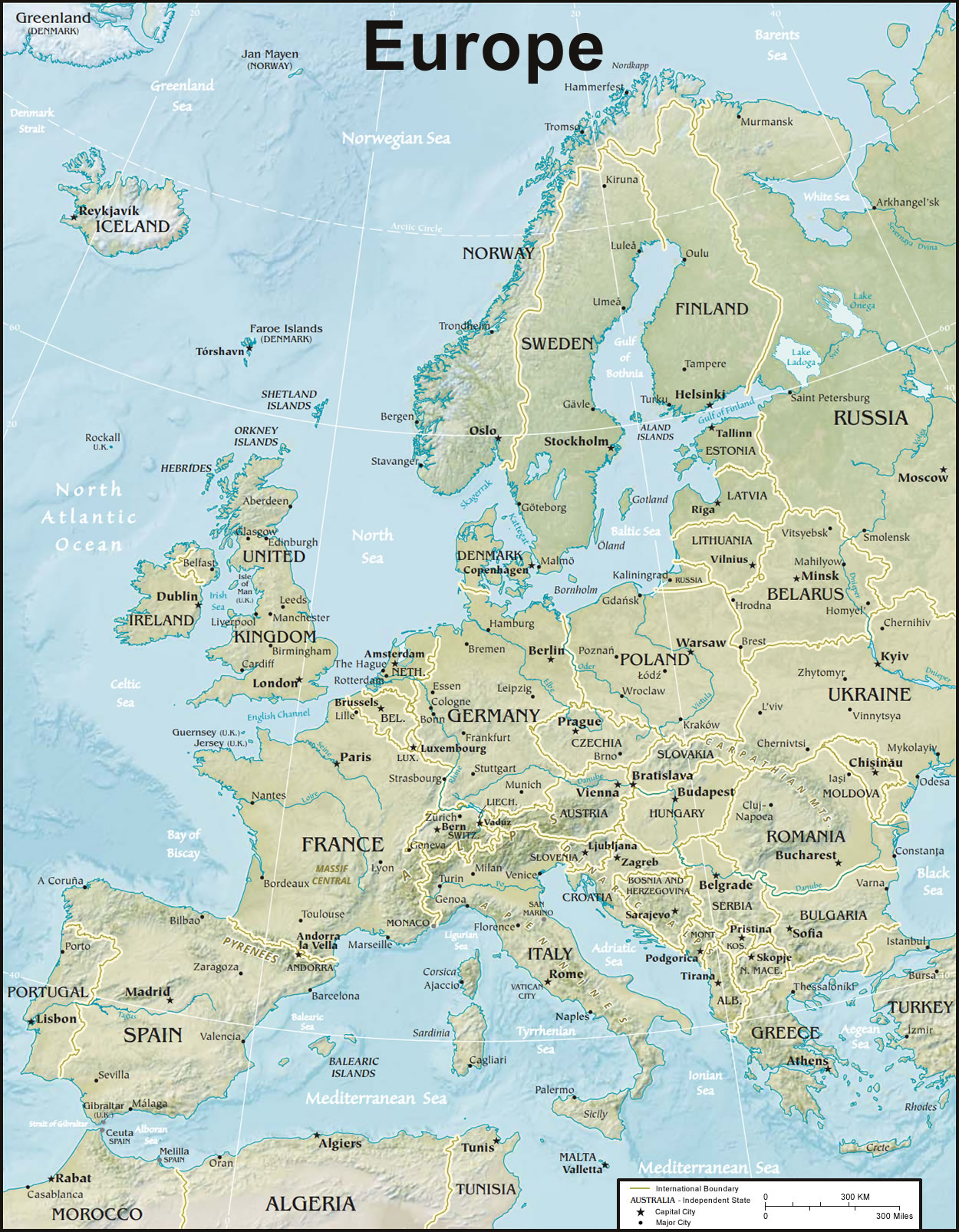 The physical map of Europe shown above was prepared by the United States Central Intelligence Agency, better known as the CIA, in November 2019. The CIA creates maps intended for use by officials of the United States government and for the general public.
Europe has a diversity of terrains, physical features, and climates. This map shows the physical features of Europe, surrounding lands, and offshore areas. Topography and bathymetry are shown in a combination of color with shaded relief. The map was produced using a Lambert conformal conic projection, with standard parallels at 40 degrees north and 68 degrees north. Boundary representation is not necessarily authoritative.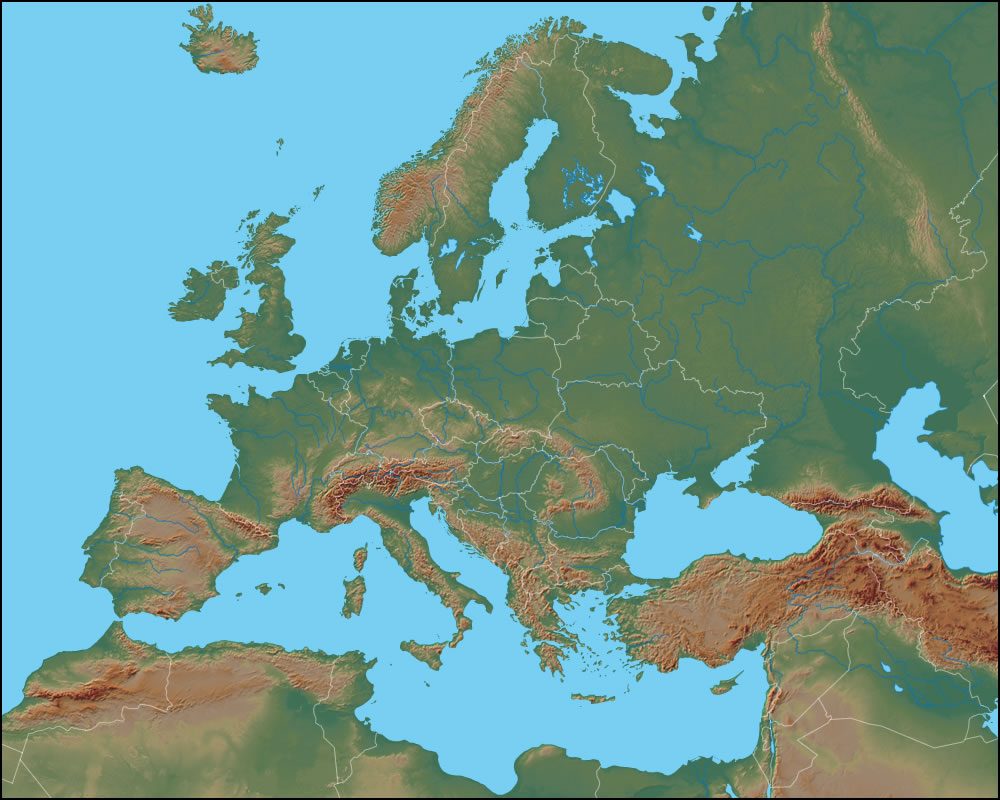 Physical Map of Europe
The map above reveals the physical landscape of Europe. There are several important mountain ranges. The Pyrenese Mountains are the boundary between Spain and France. The Alps separate Italy from countries to the north. The Massif Central is in the southwest of France. In Greece are the Pindus Mountains and the Rhodope Mountains. The Caucasus Mountains separate Georgia and Azerbaijan from Russia. Eastern Europe has the Carpathian Mountains and the Transylvanian Alps. The Ural Mountains trend north-south through Russia, and most physical geographers consider them to be the dividing range between Europe and Asia.
Major bodies of water include the Caspian Sea, Black Sea, Aegean Sea, Ionian Sea, Adriatic Sea, Mediterranean Sea, Balearic Sea, Alboran Sea, Bay of Biscay, Celtic Sea, English Channel, North Sea, Norwegian Sea, Baltic Sea, Barents Sea, White Sea, and the Gulf of Bothnia.

Copyright information: The images on this page were composed by Angela King and are copyright by Geology.com. If you would like to share them with others please link to this page. They are not available for use beyond our websites. The map was produced using data licensed from and copyright by Map Resources.