Home » World Maps » Central America » Honduras
Honduras Map and Satellite Image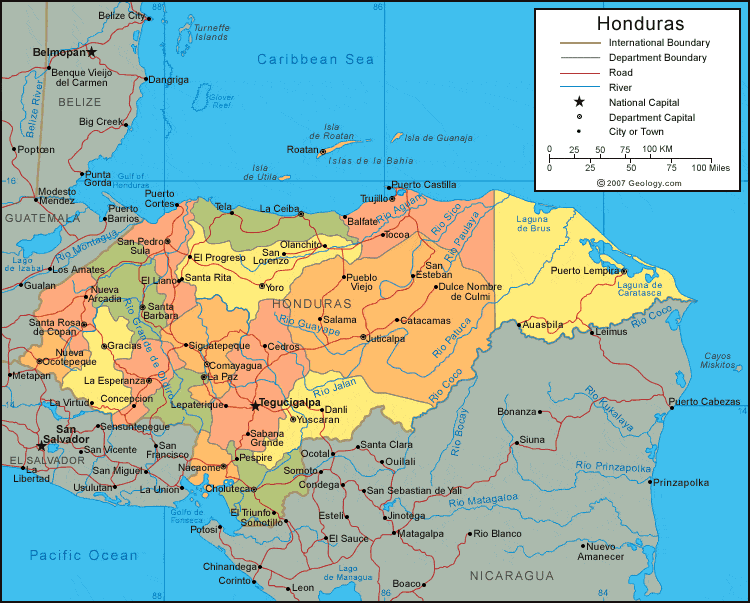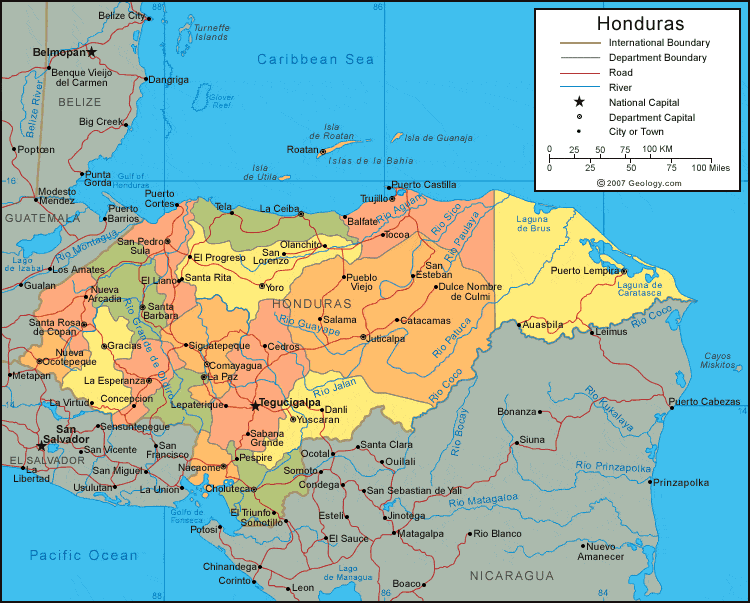 Honduras is located in Central America. Honduras is bordered by the Caribbean Sea and the Pacific Ocean, Guatemala to the west, El Salvador to the south, and Nicaragua to the southeast.
Honduras Bordering Countries:
El Salvador
,
Guatemala
,
Nicaragua
Regional Maps:
Map of Central America
,
World Map
Where is Honduras?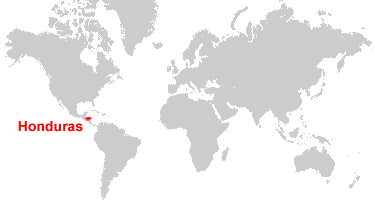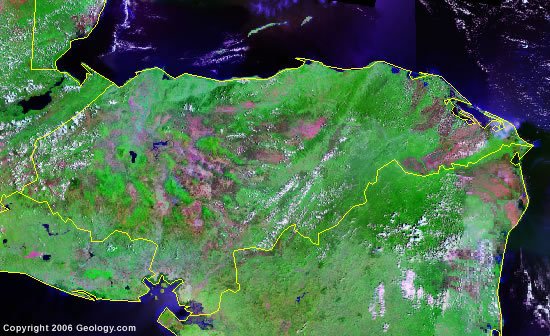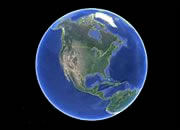 Google Earth is a free program from Google that allows you to explore satellite images showing the cities and landscapes of Honduras and all of Central America in fantastic detail. It works on your desktop computer, tablet, or mobile phone. The images in many areas are detailed enough that you can see houses, vehicles and even people on a city street. Google Earth is free and easy-to-use.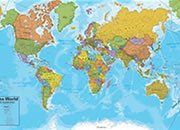 Honduras is one of nearly 200 countries illustrated on our Blue Ocean Laminated Map of the World. This map shows a combination of political and physical features. It includes country boundaries, major cities, major mountains in shaded relief, ocean depth in blue color gradient, along with many other features. This is a great map for students, schools, offices and anywhere that a nice map of the world is needed for education, display or decor.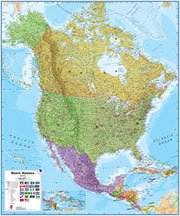 If you are interested in Honduras and the geography of Central America, our large laminated map of North America might be just what you need. It is a large political map of North America that also shows many of the continent's physical features in color or shaded relief. Major lakes, rivers, cities, roads, country boundaries, coastlines and surrounding islands are all shown on the map.

Honduras Cities:
Agalteca, Auasbila, Balfate, Catacamas, Cedros, Choluteca, Comayagua, Concepcion, Danli, Dulce Nombre de Culmi, El Progreso, El Triunfo, Gracias, Iriona, Juticalpa, La Ceiba, La Esperanza, La Lima, La Paz, La Virtud, Lamani, Las Vegas, Lepaterique, Nacaome, ueva Arcadia, Nueva Ocotepeque, Olanchito, Pespire, Pueblo Viejo, Puerto Castilla, Puerto Cortes, Puerto Lempira, Sabana Grande, Salama, San Esteban, San Lorenzo, San Luis, San Pedro Sula, Sant Rita, Santa Barbara, Santa Rosa de Copan, Siguatepeque, Talanga, Tegucigalpa, Tela La Ceiba, Trujillo, Victoria, Yorito, Yoro and Yuscaran.

Honduras Locations:
Aguan River, Bahia de La Union, Bahia de Tela, Bahia de Trujillo, Caribbean Sea, Choluteea River, Cordillera Entres Rio, Cordillera Nombre de Dios, Golf of Honduras, Golfo de Fonseca, Lago de Tansin, Lago de Yojoa, Laguna de Brus, Laguna de Caratasca, Laguna de Guaimoreto, Laguna de Ibans, Laguna de Warunta, Montana de Celaque, Montanas de Colon, Montanas de Comayagua, Montanas del Patuca, Pacific Ocean, Rio Aguan, Rio Coco, Rio Grande de Oldiro, Rio Guayape, Rio Julan, Rio Patuca, Rio Paulaya, Rio Sico and Ulua River.

Honduras Natural Resources:
Honduras has a variety of metallic resources which include antimony, copper, iron ore, lead, gold, silver and zinc. Fuel resources for the country are coal and hydropower. Other resources include timber and fish.

Honduras Natural Hazards:
Honduras is subject to frequent, but generally mild, earthquakes. The country is extremely susceptible to damaging hurricanes and floods along the Caribbean coast.

Honduras Environmental Issues:
Honduras has numerous environmental issues. One issue is an expanding urban population. Deforestation is another issue, which results from logging and the clearing of land for agricultural purposes. There is an increased rate of land degradation and soil erosion due to uncontrolled development and the improper land use practices (for example, farming of marginal lands). In addition, the country's mining activities are polluting Lago de Yojoa (the country's largest source of fresh water), as well as several rivers and streams, with heavy metals.