Home » World Maps » North America » Caribbean Islands » Puerto Rico
Puerto Rico Map and Satellite Image
Puerto Rico Map of Cities, Roads, and Rivers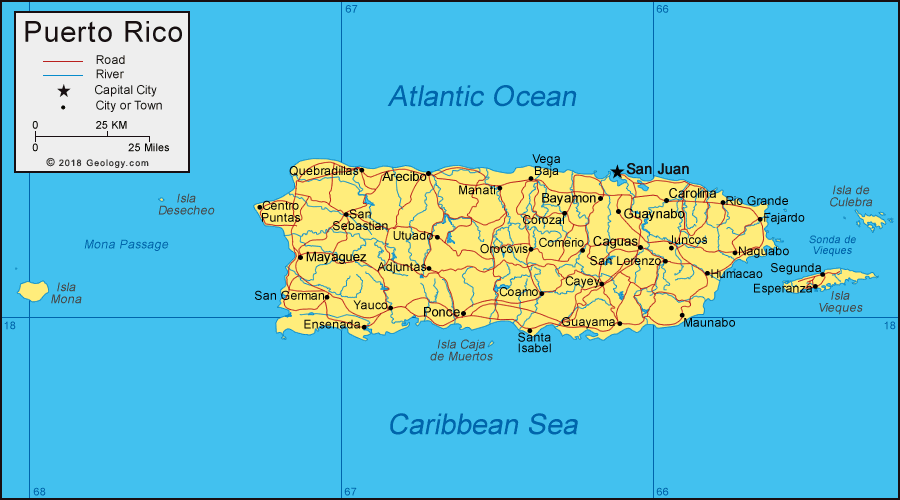 Puerto Rico Municipalities Map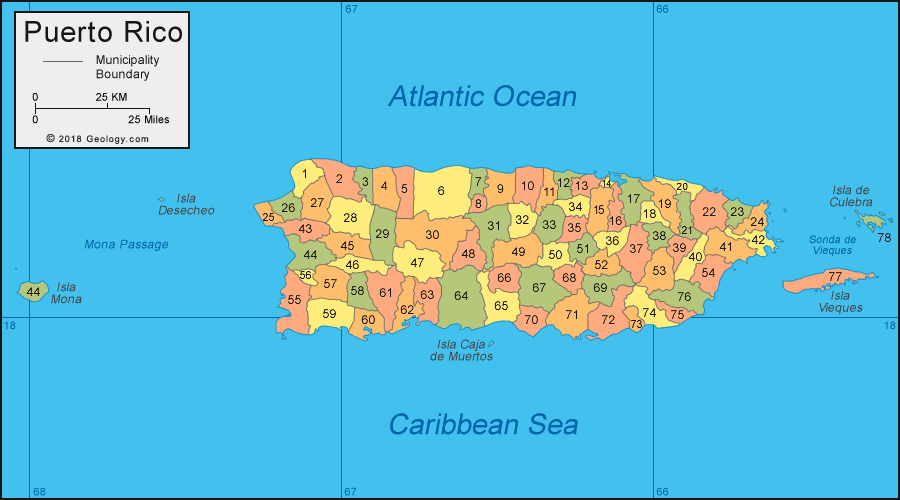 Puerto Rico Municipalities

1
Aguadilla
40
Las Piedras
2
Isabela
41
Naguabo
3
Quebradillas
42
Ceiba
4
Camuy
43
Anasco
5
Hatillo
44
Mayaguez
6
Arecibo
45
Las Marias
7
Barceloneta
46
Maricao
8
Florida
47
Adjuntas
9
Manati
48
Jayuya
10
Vega Baja
49
Orocovis
11
Vega Alta
50
Barranquitas
12
Dorado
51
Comerio
13
Toa Baja
52
Cidra
14
Catano
53
San Lorenzo
15
Bayamon
54
Humacao
16
Guaynabo
55
Cabo Rojo
17
San Juan
56
Hormigueros
18
Trujillo Alto
57
San German
19
Carolina
58
Sabana Grande
20
Loiza
59
Lajas
21
Canovanas
60
Guanica
22
Rio Grande
61
Yauco
23
Luquillo
62
Guayanilla
24
Fajardo
63
Penuelas
25
Rincon
64
Ponce
26
Aguada
65
Juana Diaz
27
Moca
66
Villalba
28
San Sebastian
67
Coamo
29
Lares
68
Aibonito
30
Utuado
69
Cayey
31
Ciales
70
Santa Isabel
32
Morovis
71
Salinas
33
Corozal
72
Guayama
34
Toa Alta
73
Arroyo
35
Naranjito
74
Patillas
36
Aguas Buenas
75
Maunabo
37
Caguas
76
Yabucoa
38
Gurabo
77
Vieques
39
Juncos
78
Culebra

Puerto Rico Bordering Countries:
None


Regional Maps:
Map of the Caribbean Islands, Map of the United States, Map of North America, World Map




Where is Puerto Rico?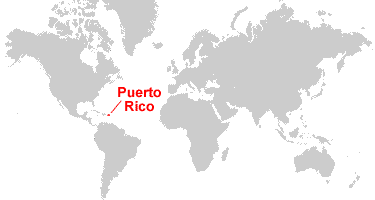 Puerto Rico Satellite Image


Puerto Rico Information:
Puerto Rico is a territory of the United States located between the Caribbean Sea and the Atlantic Ocean, east of the Dominican Republic. Puerto Rico consists of the main island of Puerto Rico along with over 140 smaller islands.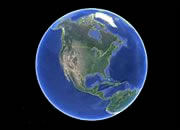 Google Earth is a free program from Google that allows you to explore satellite images showing the cities and landscapes of Puerto Rico and all of the Caribbean in fantastic detail. It works on your desktop computer, tablet, or mobile phone. The images in many areas are detailed enough that you can see houses, vehicles and even people on a city street. Google Earth is free and easy-to-use.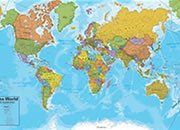 Puerto Rico and nearly 200 countries are illustrated on our Blue Ocean Laminated Map of the World. This map shows a combination of political and physical features. It includes country boundaries, major cities, major mountains in shaded relief, ocean depth in blue color gradient, along with many other features. This is a great map for students, schools, offices and anywhere that a nice map of the world is needed for education, display or decor.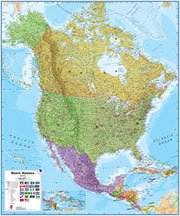 If you are interested in Puerto Rico and the geography of North America, our large laminated map of North America might be just what you need. It is a large political map of North America that also shows many of the continent's physical features in color or shaded relief. Major lakes, rivers, cities, roads, country boundaries, coastlines and surrounding islands are all shown on the map.

Puerto Rico Cities:
Adjuntas, Aguadilla, Arecibo, Bayamon, Cabo Rojo, Caguas, Carolina, Cayey, Centro Puntas, Coamo, Comerio, Corozal, Ensenada, Esperanza, Fajardo, Guayama, Humacao, Isabela, Juncos, Manati, Maunabo, Mayaguez, Naguabo, Orocovis, Ponce, Quebradillas, Rio Grande, San German, San Juan, San Lorenzo, San Sebastian, Santa Isabel, Segunda, Utuado, Vega Baja and Yauco.

Puerto Rico Locations:
Atlantic Ocean, Caribbean Sea, Isla Caja de Muertos, Isla de Culebra, Isla Desecheo, Isla Mona, Isla Vieques, Mona Passage and Sonda de Vieques.

Puerto Rico Natural Resources:
Metal resources such as copper and nickel. Puerto Rico also has the commercial potential for onshore and offshore oil.

Puerto Rico Natural Hazards:
Puerto Rico experiences some natural hazards such as hurricanes and periodic droughts.

Puerto Rico Environmental Issues:
An environmental issue for Puerto Rico is erosion. The islands also experience the occasional drought, which can cause water shortages.



Copyright information: The images on this page were composed by Angela King and Brad Cole and are copyright by Geology.com © 2008. These images are not available for use beyond our websites. If you would like to share them with others please link to this page. The satellite image was produced using Landsat data from NASA and the map was produced using data licensed from and copyright by Map Resources © 2008.