Home » World Maps » Map of Belize
Belize Map - Belize Satellite Image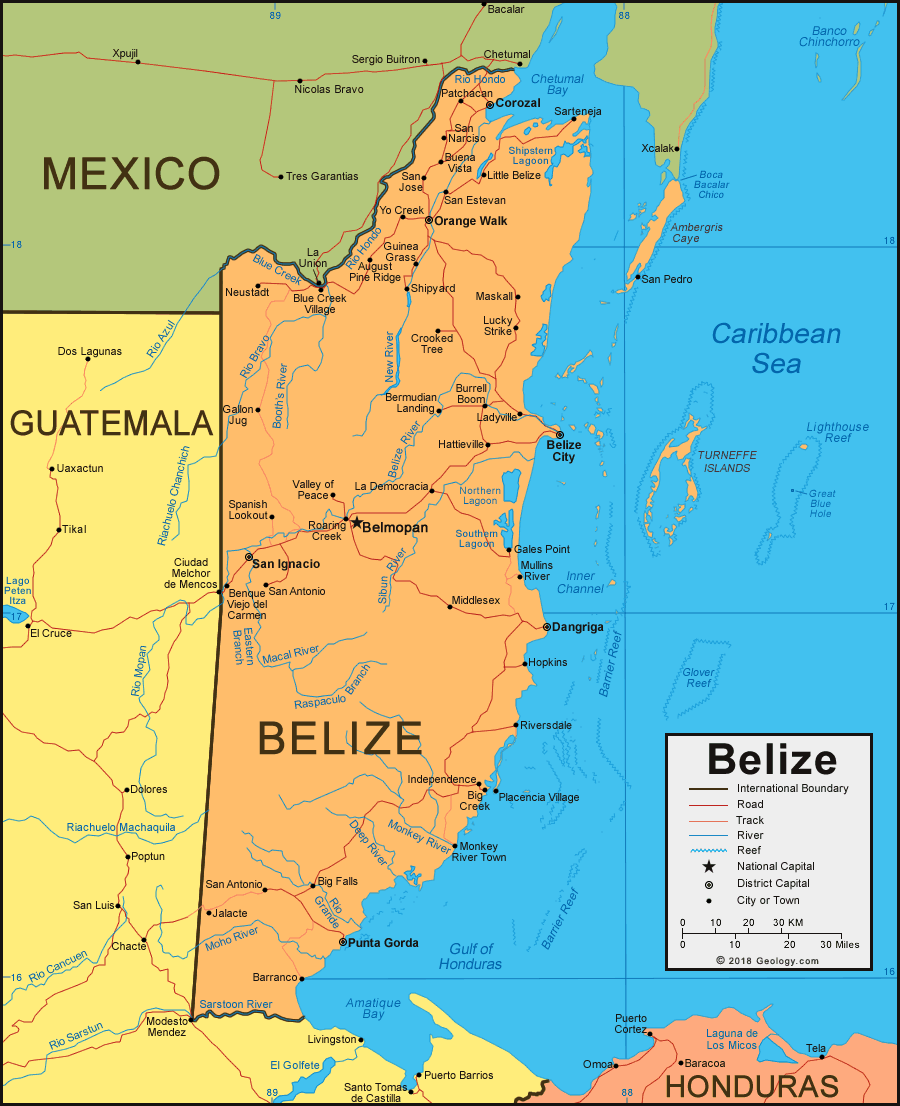 Where is Belize?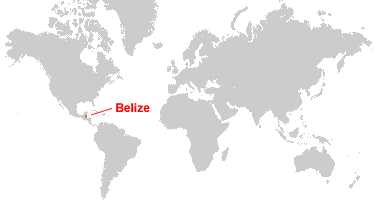 Belize Satellite Image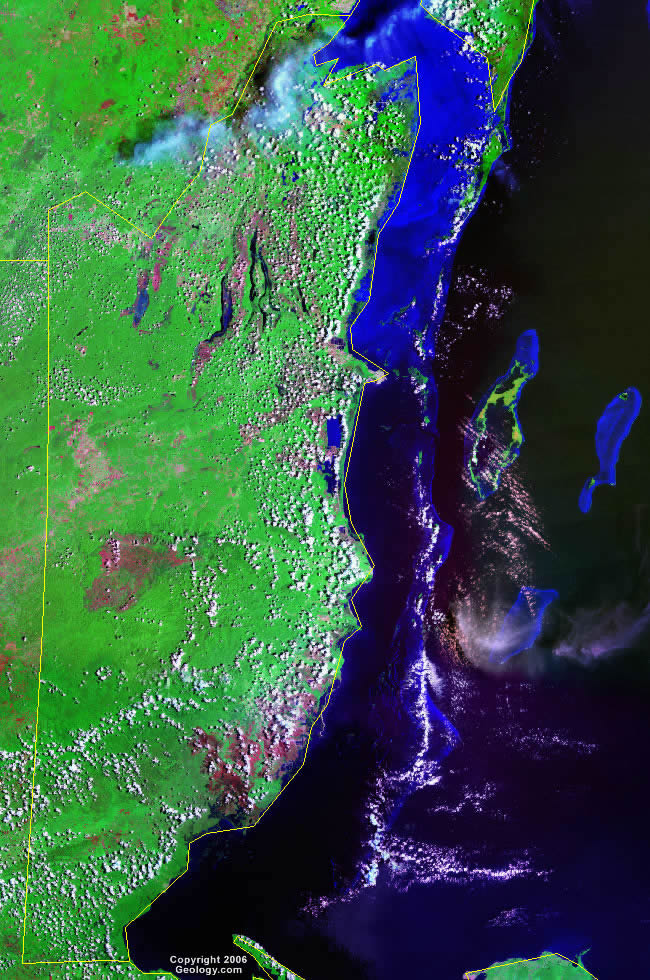 Belize Country Information:
Belize is located in Central America. Belize is bordered by the Caribbean Sea, Mexico to the northwest and Guatemala to the west and south.

Belize Bordering Countries:
Guatemala
,
Mexico

Belize Cities:
Banque Viejo del Carmen, Barrance, Belize City, Belmopan, Bermudian Landing, Big Creek, Big Creek, Caves Branch, Churchyard, Corozul, Crooked Tree, Dangrige, Georgeville, Guinea Grass, Hattieville, Hill Bank, Indian Church, Ladyville, Ladyville, Landing, Louisville, Lucky Strike, Maskall, Maskalls, Medina Bank, Middlesex, Millionarie, Monkey River Town, Mullins River, Orange Walk, Pachacan, Placencia, Placentis, Progresse, Punta Gorda, Punta Gorda, Roaring Creek, Salt Creek, San Antonio, San Felipe, San Francisco, San Ignacio, San Ignacio and Seine Bight Village.

Belize Locations:
Azul Hondo, Bahia de Amatique, Bahia de Chetumal, Belize River, Boca Bacalar Chico, Booths River, Caribbean Sea, Chetumal Bay, Eastern Brandh, Glover Reef, Gulf of Honduras, Lighthouse Reef, Maya Mountains, Midwinters Lagoon, Northern Lagoon, Southern Lagoon and Victoria Peak.

Belize Natural Resources:
Belize has few mineral resources. Cultivatable land, timber, fish and hydropower are potential resources.

Belize Natural Hazards:
From June to November, Belize has frequent and devastating hurricanes. Other natural hazards include coastal flooding, especially in south.

Belize Environmental Issues:
Some of Belize's environmental issues are a result of water pollution. This occurs from agricultural runoff, industrial effluents, and both solid and sewage waste disposal. A land issue for Belize is deforestation.


Copyright information: The images on this page were composed by Angela King and Brad Cole and are copyright by Geology.com © 2008. These images are not available for use beyond our websites. If you would like to share them with others please link to this page. The satellite image was produced using Landsat data from NASA and the map was produced using data licensed from and copyright by Map Resources © 2008.