Home » World Maps » Map of Costa Rica
Costa Rica Map - Costa Rica Satellite Image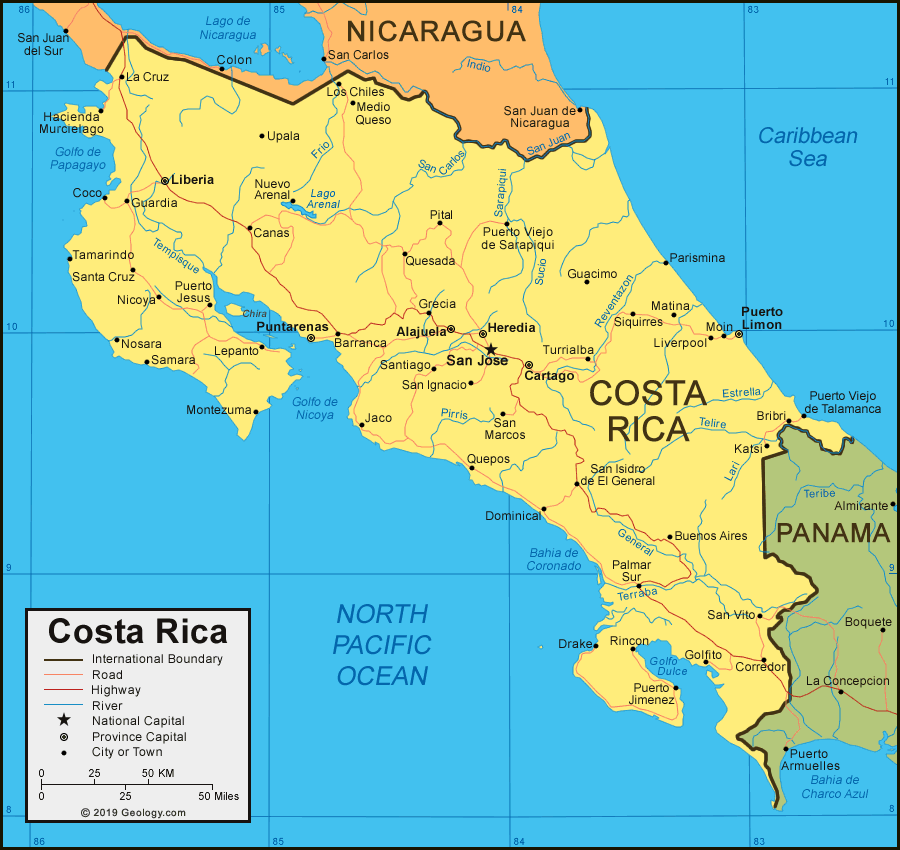 Where is Costa Rica?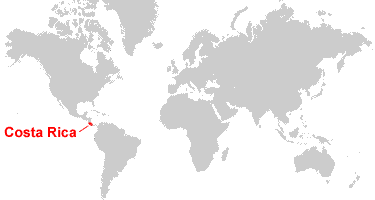 Costa Rica Satellite Image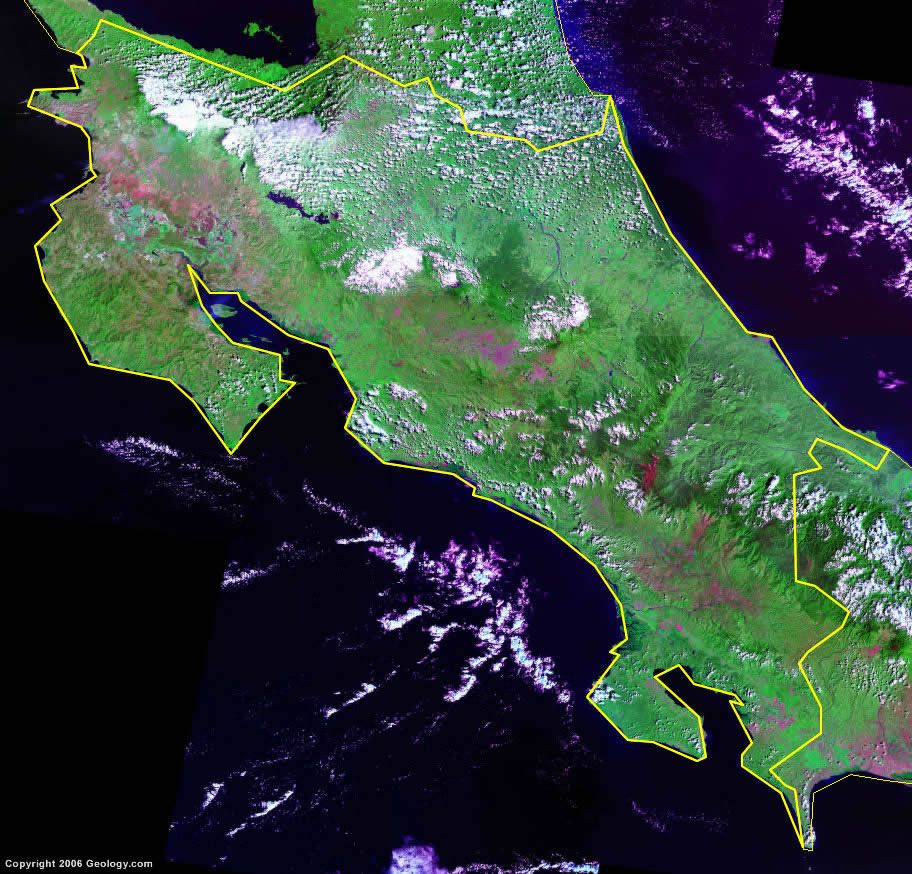 Costa Rica Country Information:
Costa Rica is located in Central America. Costa Rica is bordered by the Pacific Ocean, the Caribbean Sea, Nicaragua to the north, and Panama to the south.

Costa Rica Bordering Countries:
Nicaragua
,
Panama

Costa Rica Cities:
Alajuela, Amparo, Angeles, Arenal, Bagaces, Barranca, Buenos Aries, Canas, Carate, Cartago, Ciudad Cortes, Coco, Colorado, Dominical, Drake, Encina, Filadelfia, Gotfito, Hacienda Murcielago, Heredia, Jabilla, Juntas, La Cruz, Liberia, Los Chiles, Matina, Micoya, Montezuma, Moravia, Naranjo, Neily, Nosara, Paraiso, Parismina, Parrita, Pital, Pochotes, Ppuerto Limon, Puerto Jesus, Puerto Jimenez, Puerto Limon, Puerto Quepos, Puerto Viejo, Puntarenas, Rincon, Samana, San Carlos, San Ignacio, San Isidro, San Jose, Santa Cecilia, Santa Cruz, Savegre, Tamarindo, Tilaran, Trinidad, Turrialba, Uatsi, Upala and Zapotal.

Costa Rica Locations:
Bahia de Coronado, Bahia de Moin, Bahia de Salinas, Bahia de San Juan del Norte, Bahia de Santa Elena, Caribbean Sea, Chirripo del Atlantico, Cordillera Central, Cordillera de Talamanca, Golfo de Nicoya, Golfo de Papagayo, Golfo Dulce, Lago del Arenal, Pacific Ocean, Rio Chirripo, Rio Estrella, Rio General, Rio Grande, Rio Pirris, Rio Reventazon, Rio San Carlos, Rio telire, Rio Tempisque and Rio Tortuguero.

Costa Rica Natural Resources:
Costa Rica's natural resources include hydropower.

Costa Rica Natural Hazards:
Costa Rica has active volcanoes, and occasional earthquakes. Other natural hazards for this country include: hurricanes along the Atlantic coast; frequent flooding of the lowlands at the onset of the rainy season; landslides.

Costa Rica Environmental Issues:
The country of Costa Rica has numerous environmental issues. Some of these issues include changes in land use, and deforestation. This is largely due to the clearing of land for cattle ranching and agriculture. As a result, there is soil erosion. Costa Rica has air pollution, and coastal marine pollution. There are concerns with both fisheries protection and solid waste management.


Copyright information: The images on this page were composed by Angela King and Brad Cole and are copyright by Geology.com © 2008. These images are not available for use beyond our websites. If you would like to share them with others please link to this page. The satellite image was produced using Landsat data from NASA and the map was produced using data licensed from and copyright by Map Resources © 2008.