Home » World Maps » Map of Equatorial Guinea
Equatorial Guinea Map - Equatorial Guinea Satellite Image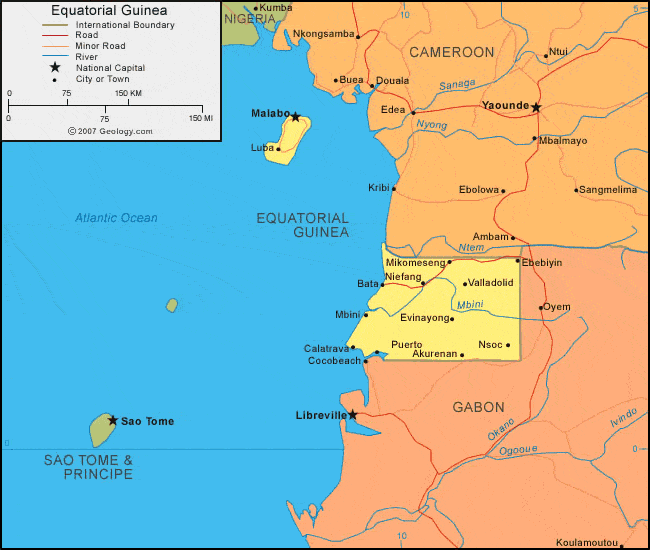 Where is Equatorial Guinea?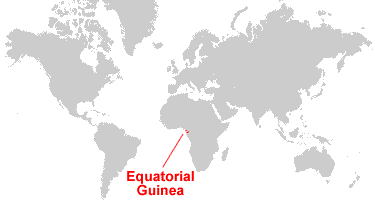 Equatorial Guinea Satellite Image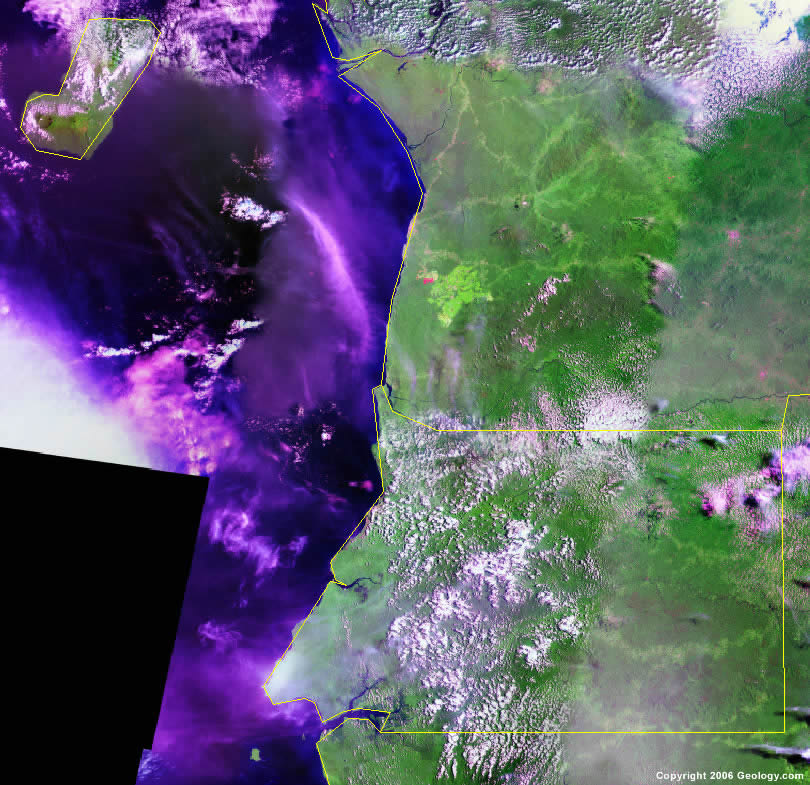 Equatorial Guinea Country Information:
Equatorial Guinea is bordered by the Pacific Ocean, Cameroon to the north, and Gabon to the east and south.

Equatorial Guinea Bordering Countries:
Cameroon
,
Gabon

Equatorial Guinea Cities:
Akurenan, Bata, Calatrava, Ebebiyin, Evinayong, Luba, Malabo, Mbini, Mikomeseng, Mongomo, Niefang, Nsoc, Puerto, Sevilla de Niefang and Valladolid Mbini.

Equatorial Guinea Locations:
Atlantic Ocean, Bight of Bonny, Gulf of Guinea, Mbini River and Ntem River.

Equatorial Guinea Natural Resources:
Equatorial Guinea has fuel resources which include petroleum, natural gas and timber. Some of the country's various mineral resources are bauxite, sand, gravel, clay, tantalum, gold and diamonds.

Equatorial Guinea Natural Hazards:
Equatorial Guinea is subject to natural hazards which include violent windstorms, and flash floods.

Equatorial Guinea Environmental Issues:
The country of Equatorial Guinea in western Africa has environmental issues which include deforestation. In addition, the country's tap water is not potable.


Copyright information: The images on this page were composed by Angela King and Brad Cole and are copyright by Geology.com © 2008. These images are not available for use beyond our websites. If you would like to share them with others please link to this page. The satellite image was produced using Landsat data from NASA and the map was produced using data licensed from and copyright by Map Resources © 2008.