Home » World Maps » Map of Eritrea
Eritrea Map - Eritrea Satellite Image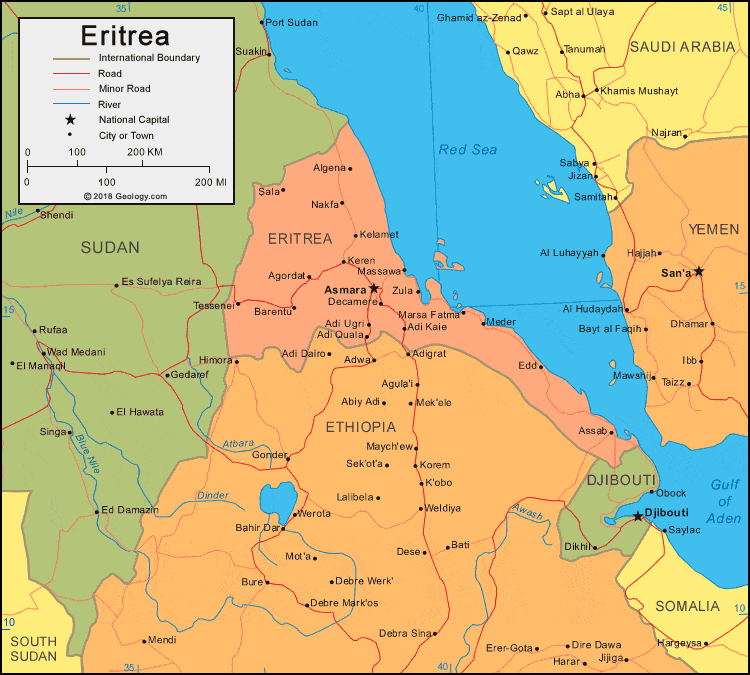 Where is Eritrea?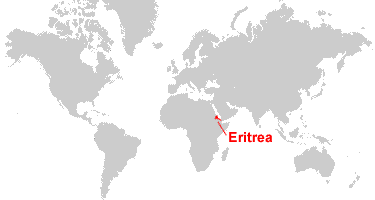 Eritrea Satellite Image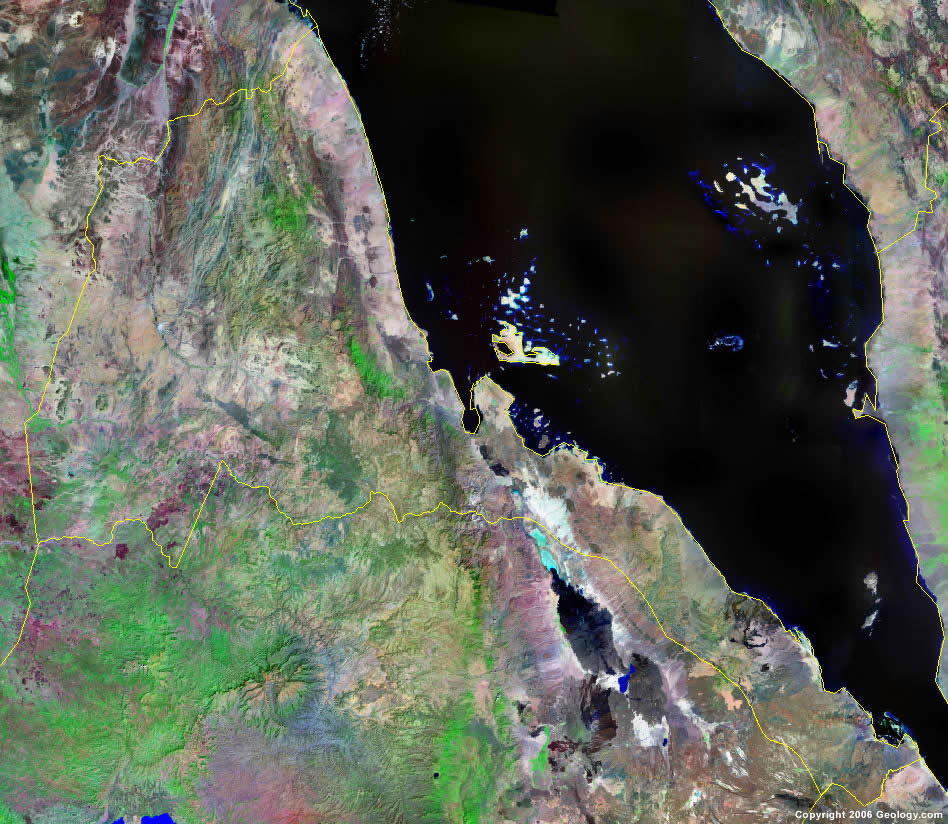 Eritrea Country Information:
Eritrea is located in eastern Africa. Eritrea is bordered by the Red Sea, Sudan to the west, Ethiopia to the south, and Djibouti to the east.

Eritrea Bordering Countries:
Djibouti
,
Ethiopia
,
Sudan

Eritrea Cities:
Adailo, Adi Kaie, Adi Quala, Adi Ugri, Agordat, Algena, Anaghit, Asmara, Assab, Baden, Barentu, Beilul, Biskia, Decamere, Edd, Kelamet, Keren, Marsa Fatma, Massawa, Meder, Nakfa, Raheita, Saatta, Sala, Tessenei, Tognuf and Zula.

Eritrea Locations:
Bab al Mandab, Massawa Channel and Red Sea.

Eritrea Natural Resources:
Eritrea has metal resources, which include gold, zinc and copper. Other natural resources for the country include salt, potash, fish, and a possibility of oil and natural gas.

Eritrea Natural Hazards:
The natural hazards in the country of Eritrea include frequent droughts, and locust swarms.

Eritrea Environmental Issues:
Environmental issues for Eritrea, in eastern Africa, mostly concern the land. These include: deforestation; overgrazing; soil erosion; desertification. The country also has a loss of infrastructure from civil warfare.


Copyright information: The images on this page were composed by Angela King and Brad Cole and are copyright by Geology.com © 2008. These images are not available for use beyond our websites. If you would like to share them with others please link to this page. The satellite image was produced using Landsat data from NASA and the map was produced using data licensed from and copyright by Map Resources © 2008.