Home » World Maps » Map of Finland
Finland Map - Finland Satellite Image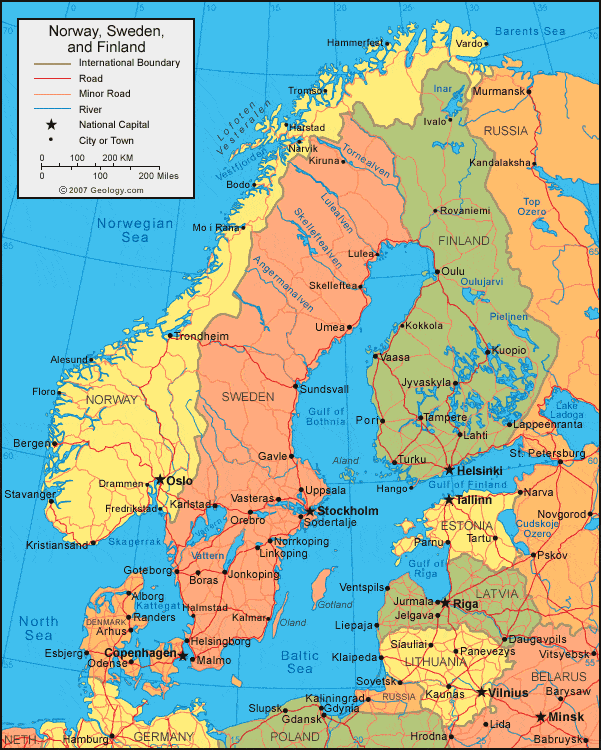 Where is Finland?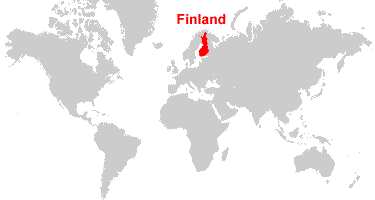 Finland Satellite Image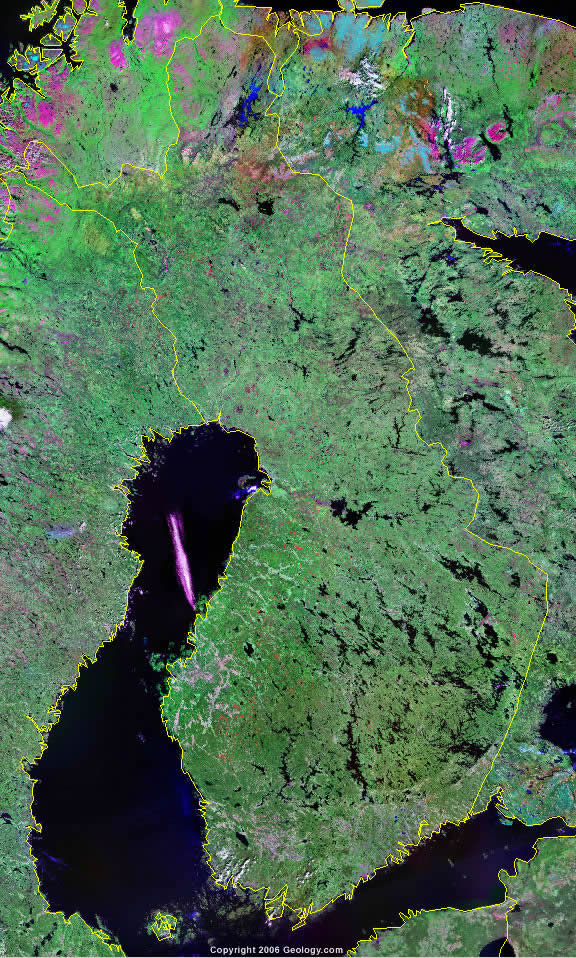 Finland Country Information:
Finland is located in northern Europe. Finland is bordered by the Baltic Sea, Gulf of Finland, and Gulf of Bothnia with Sweden to the west and Russia to the east.

Finland Bordering Countries:
Norway
,
Sweden
,
Russia

Finland Cities:
Espoo (Esbo), Hango (Hanko), Helsinki (Helsingfors), Ivalo, Jakobstad, Jyvaskyla, Kajaani, Kankaanpaa, Kemi, Kerava, Kokkola (Gamlakarleby), Kuopio, Lahti, Lappeenranta, Lieksa, Lohja, Mikkeli, Nokia, Oulu (Uleaborg), Pargas (Parainen), Pieksamaki, Pori, Raiso, Rauma, Rovaniemi, Salo, Savonlinna, Tampere, Turku (Abo), Uusikaupunki and Vaasa.

Finland Locations:
Baltic Sea, Barents Sea, Gulf of Bothnia, Gulf of Finland, Inari, Isojarvi, Juojarvi, Kolimajarvi, Kyrosjarvi, Lake Ladoga, Lappajarvi, Miekojarvi, Muojarvi, Orivesi, Oulujarvi, Porttipahata Reservoir, Puhosjarvi, Pyhajarvi, Saimaa, Simojarvi and Vuotjarvi.

Finland Natural Resources:
Metallic resources of Finland include chromite, copper, gold, iron ore, lead, silver, nickel and zinc. Other natural resources include limestone and timber.

Finland Natural Hazards:
There are no natural hazards listed in CIA - The World Factbook for Finland.

Finland Environmental Issues:
Environmental issues for Finland are mostly related to manufacturing and industry. The country's water pollution is from industrial wastes and agricultural chemicals. The country's air pollution is from manufacturing and power plants, which contributes to acid rain. The wildlife populations are threatened by habitat loss.


Copyright information: The images on this page were composed by Angela King and Brad Cole and are copyright by Geology.com © 2008. These images are not available for use beyond our websites. If you would like to share them with others please link to this page. The satellite image was produced using Landsat data from NASA and the map was produced using data licensed from and copyright by Map Resources © 2008.