Home » World Maps » Map of Greece
Greece Map - Greece Satellite Image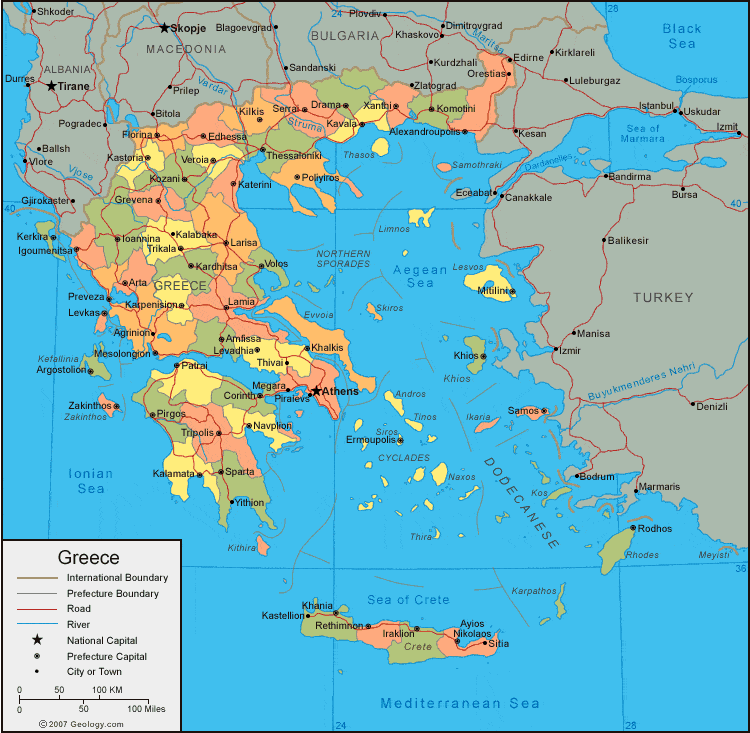 Where is Greece?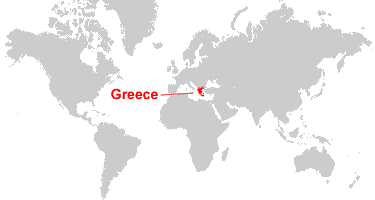 Greece Satellite Image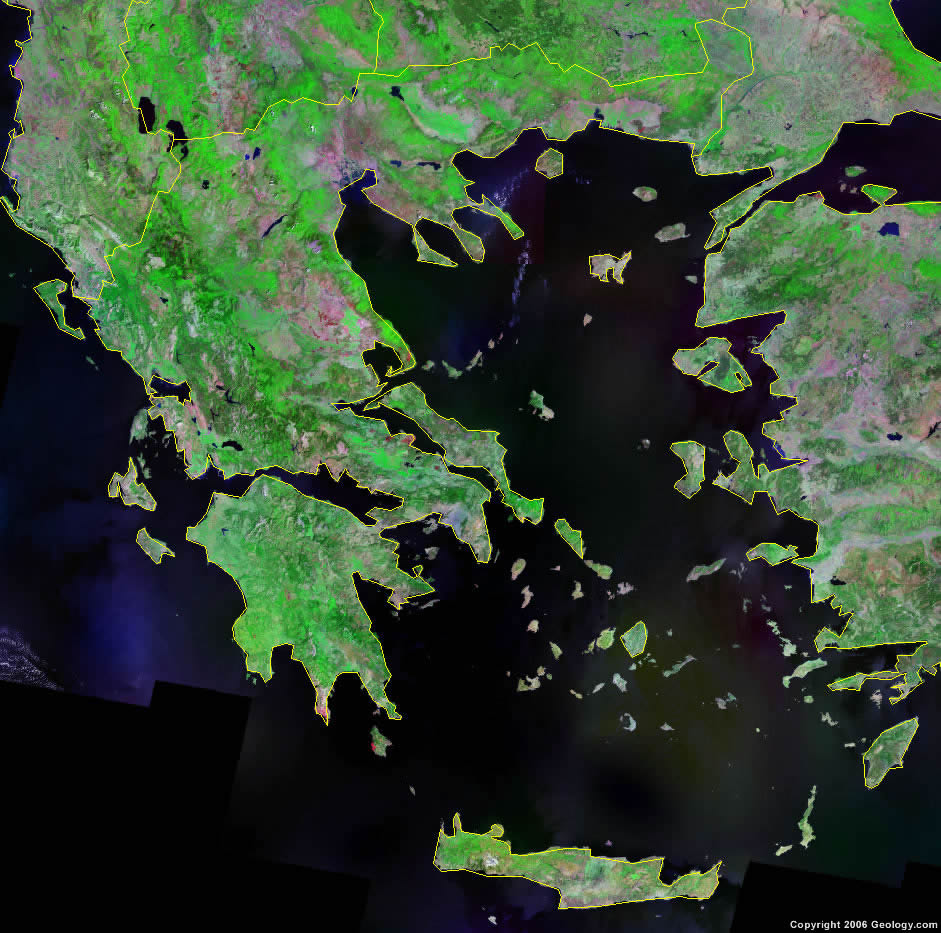 Greece Country Information:
Greece is located in southern Europe. Greece is bordered by the Aegean Sea, Ionian Sea, and Sea of Crete; Albania, Macedonia, and Bulgaria to the north; and Turkey to the north and east.

Greece Bordering Countries:
Albania
,
Bulgaria
,
Turkey
,
Macedonia

Greece Cities:
Agrinion, Aharnes, Alexandroupolis, Amfissa, Argostolion, Arta, Athina (Athens), Corinth, Drama, Edhessa, Edirne, Florina, Gianitsa, Greyena, Igoumenitsa, Ioannina, Iraklion, Kalabaka, Kalamata, Kallithea, Kardista, Karpenision, Kastellion, Kastoria, Katerini, Kavala, Kerkia, Khalkis, Khios, Kifissia, Kilkis, Komotini, Kozani, Lamia, Larisa, Levadhia, Levkas, Mandra, Megara, Mesolongion, Messolongi, Mitilini, Navplion, Orestias, Patra (Patrae), Piralevs, Pireas (Piraeus), Pirgos, Poliyiros, Preveza, Ptolemaida, Rethimnon, Rodhos, Salamina, Samos, Serrai, Sitia, Sparta, Thessaloniki (Salonica), Thivai, Tirnavos, Trikala, Tripolis, Veroia, Volos (Iolkos), Xanthi and Yithion.

Greece Locations:
Aegean Sea, Amvrakikos Kolpos, Ionian Sea, Limini Himaditida, Limni Amvrakia, Limni Ioaninon, Limni Kastorias, Limni Kerkinis, Limni Koronia, Limni Mikri Prespa, Limni Petron, Limni Trihonida, Limni Vegoritida, Limni Volovi, Oros Parnonas Mountains, Oros Taigetos Mountains, Pindos Oros Mountains, Sea of Crete, Strimonas River, Struma River, Thermaikos Kolpos, Vardar River and Vjose River.

Greece Natural Resources:
Greece has fuel resources which include lignite, petroleum, and the potential for hydropower. Mineral resources include iron ore, bauxite, lead, zinc, nickel, magnesite and salt. Marble is also a resource.

Greece Natural Hazards:
The natural hazards which occur in Greece include severe earthquakes.

Greece Environmental Issues:
The country of Greece has environmental issues which include air pollution and water pollution.


Copyright information: The images on this page were composed by Angela King and Brad Cole and are copyright by Geology.com © 2008. These images are not available for use beyond our websites. If you would like to share them with others please link to this page. The satellite image was produced using Landsat data from NASA and the map was produced using data licensed from and copyright by Map Resources © 2008.