Home » World Maps » Map of Italy
Italy Map - Italy Satellite Image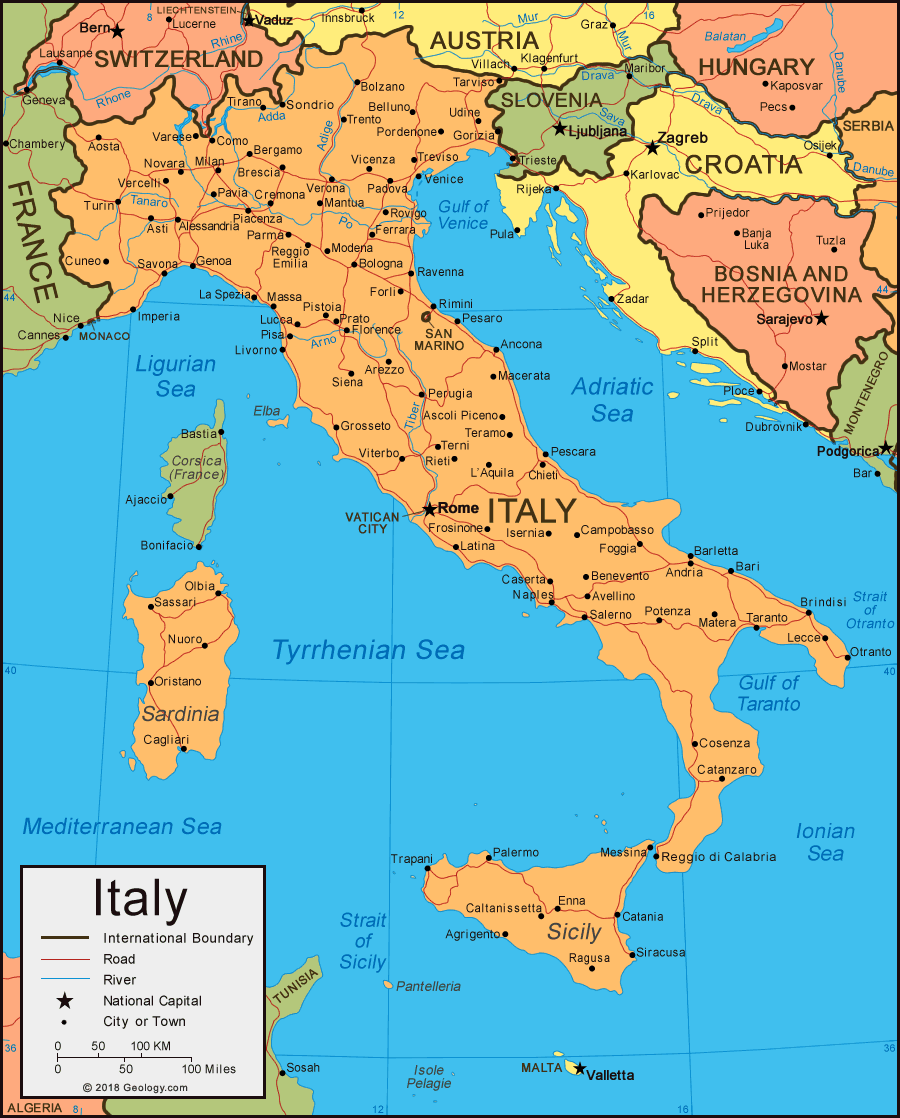 Where is Italy?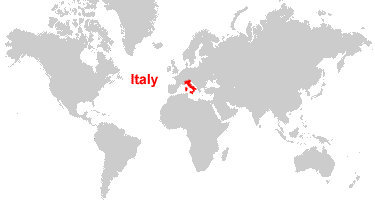 Italy Satellite Image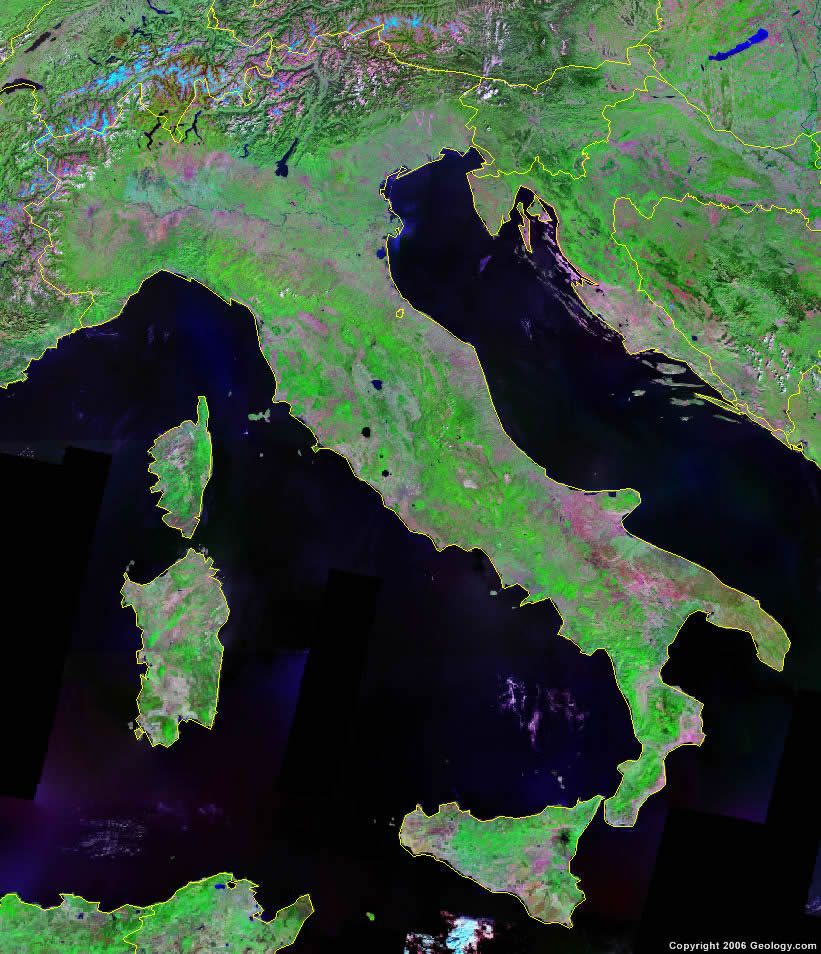 Italy Country Information:
Italy is located in southern Europe. Italy is bordered by the Adriatic Sea, Tyrrhenian Sea, Ionian Sea, and the Mediterranean Sea, and France, Switzerland, Austria, and Slovenia to the north.

Italy Bordering Countries:
Austria
,
France
, Holy See, San Marino,
Slovenia
,
Switzerland

Italy Cities:
Agrigento, Alessandria, Ancona, Andria, Aosta, Arezzo, Ascoli Piceno, Asti, Avellino, Bari, Barletta, Belluno, Benevento, Bergamo, Bologna, Bolzano, Brescia, Brindisi, Caltanissetta, Caserta, Catania, Catanzaro, Chieti, Como, Cosenza, Cremona, Cuneo, Enna, Ferrara, Florence, Foggia, Forli, Frosinone, Gela, Genoa, Grosseto, Imperia, Isernia, La Spezia, L'Aquila, Latina, Lecce, Livorno, Lucca, Macerata, Mantova, Massa, Matera, Messina, Milano (Milan), Modena, Monza, Napoli (Naples), Novara, Otranto, Padova, Palermo, Parma, Pavia, Perugia, Pesaro, Pescara, Pisa, Pistoia, Placenza, Pordenone, Potenza, Prato, Ragusa, Ravenna, Reggio di Calabria, Rieti, Rimini, Roma (Rome), Rovigo, Salerno, Savona, Siena, Siracusa, Taranto, Tarviso, Teramo, Terni, Tirano, Trapani, Trento, Treviso, Turin, Udine, Varese, Venece, Vercelli, Verona, Vincenza and Viterbo.

Italy Locations:
Adda River, Adige River, Adriatic Sea, Appennini Mountains, Arno River, Golf di Genova, Golf di Taranto, Gulf of Venice, Ionian Sea, Lago d'Iseo, Lago d'Orta, Lago di Bolsena, Lago di Bracciano, Lago di Como, Lago di Garda, Lago di Lecco, Lago di Lugano, Lago di Varano, Lago di Vico, Lago Maggiore, Lago Trasimeno, Ligurian Sea, Mediterranean Sea, Oglio River, Po River, The Alps, Tiber River and Tyrrhenian Sea.

Italy Natural Resources:
Italy has numerous minerals, some of which are asbestos, barite, fluorospar, mercury, zinc, feldspar and sulfur pyrite. Utilized and potential fuel resources include coal, natural gas and crude oil reserves. Various other resources include potash, marble, pumice, fish and arable land.

Italy Natural Hazards:
There are numerous natural hazards in Italy. Parts of country are susceptible to avalanches, landslides, mudflows, flooding, earthquakes, and volcanic eruptions. In addition, there is land subsidence in Venice.

Italy Environmental Issues:
Some of the environmental issues for Italy are air pollution from industrial emissions, such as sulfur dioxide. The resulting acid rain is damaging lakes. The country has inadequate industrial waste treatment and disposal facilities. Therefore, coastal and inland rivers are polluted from industrial and agricultural effluents.


Copyright information: The images on this page were composed by Angela King and Brad Cole and are copyright by Geology.com © 2008. These images are not available for use beyond our websites. If you would like to share them with others please link to this page. The satellite image was produced using Landsat data from NASA and the map was produced using data licensed from and copyright by Map Resources © 2008.