Home » World Maps » Map of Japan
Japan Map - Japan Satellite Image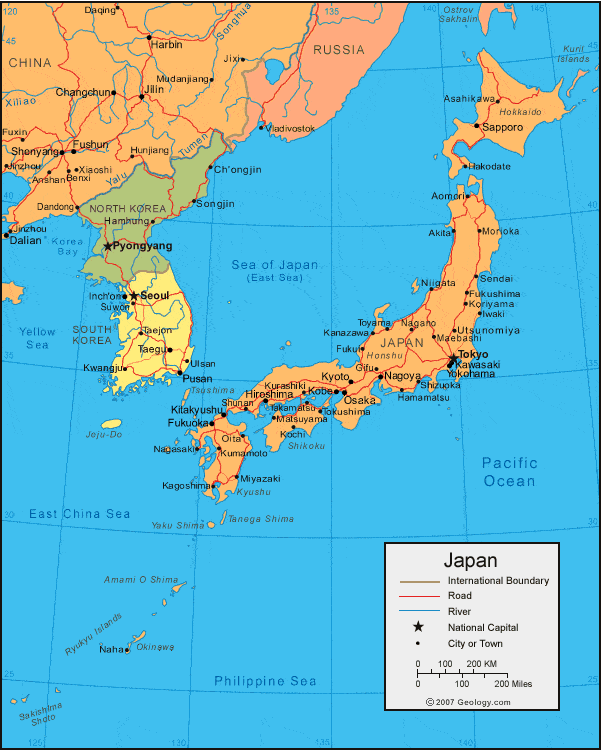 Where is Japan?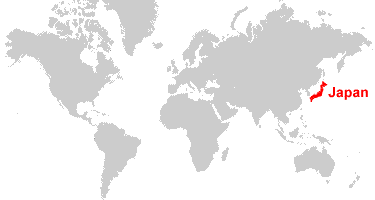 Japan Satellite Image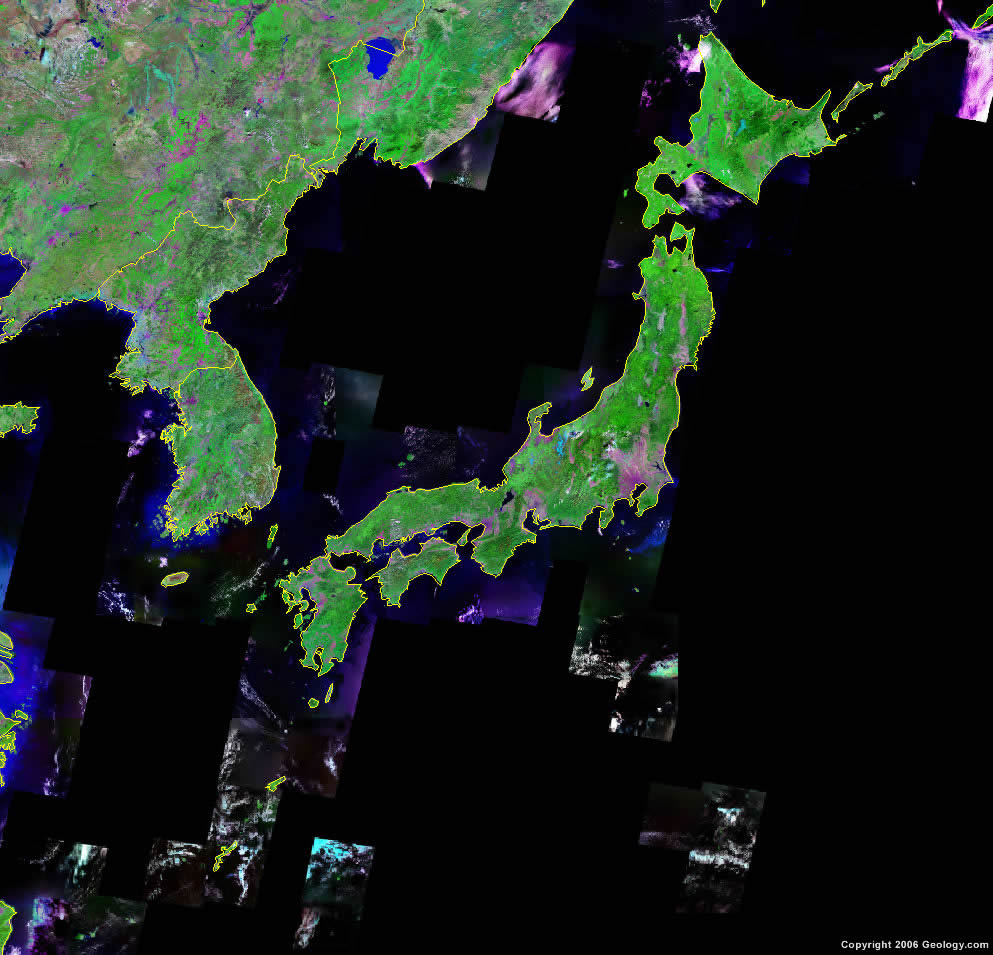 Japan Country Information:
Japan is located in eastern Asia. It is a large group of islands that stretch from the Sea of Japan to the Pacific Ocean.

Japan Bordering Countries:
none

Japan Cities:
Akita, Aomori, Asahikawa, Fukouka, Fukui, Fukushima, Funabashi, Gifu, Hachinohe, Hakodate, Hamamatsu, Hirosaki, Hiroshima, Ichikawa, Iwaki, Kagoshima, Kanazawa, Kawaguchi, Kawasaki, Kitakyushu, Kobe, Kochi, Koriyama, Kumamoto, Kurashiki, Kyoto, Maebashi, Matsuyama, Miyazaki, Morioka, Nagano, Nagasaki, Nagoya, Naha, Niigata, Nobeoka, Numazu, Odawara, Oita, Omuta, Osaka, Sapporo, Sendai, Shizuoka, Shunan, Tokushima, Tokyo, Tottori, Toyama, Utsunomiya, Wakayama and Yokohama .

Japan Locations:
Biwa Ko Lake, East China Sea, Inawashiro Ko Lake, Inland Sea, Korea Strait, Kussharao Ko Lake, Mutsu Wan Bay, Osaka Wan Bay, Pacific Ocean, Philippine Sea, Sea of Japan (East Sea), Sea of Okhotsk, Shikotsu Ko Lake, Tazawa Ko Lake, Tokyo Wan Bay, Towada Ko Lake, Toya Ko Lake, Toyama Wan Bay, Tsushima Strait, Wakasa Wan Bay and Yellow Sea.

Japan Natural Resources:
A natural resource for Japan is fish.

Japan Natural Hazards:
Japan has numerous volcanoes, some of which are active, but many dormant. Each year approximately 1,500 seismic activities, which are mostly tremors, occur. Other natural hazards for this country include tsunamis and typhoons.

Japan Environmental Issues:
Japan is one of the largest consumers of fish and tropical timber, therefore contributing to the depletion of these resources in Asia and elsewhere. Furthermore, their environmental issues include air pollution from power plant emissions, resulting in acid rain. This causes acidification of lakes and reservoirs, which degrades the water quality and threatens aquatic life.


Copyright information: The images on this page were composed by Angela King and Brad Cole and are copyright by Geology.com © 2008. These images are not available for use beyond our websites. If you would like to share them with others please link to this page. The satellite image was produced using Landsat data from NASA and the map was produced using data licensed from and copyright by Map Resources © 2008.