Home » World Maps » Map of Kazakhstan
Kazakhstan Map - Kazakhstan Satellite Image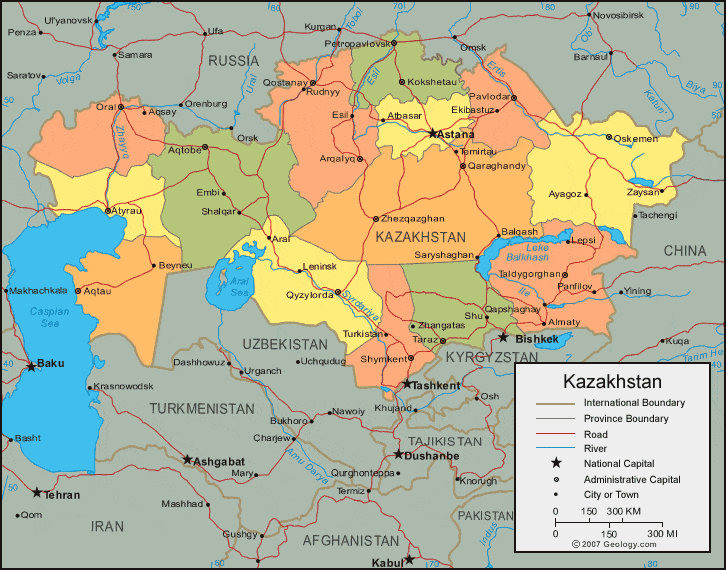 Where is Kazakhstan?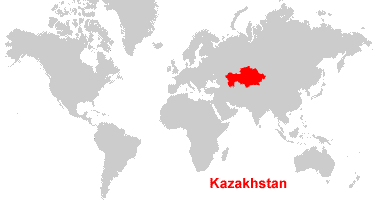 Kazakhstan Satellite Image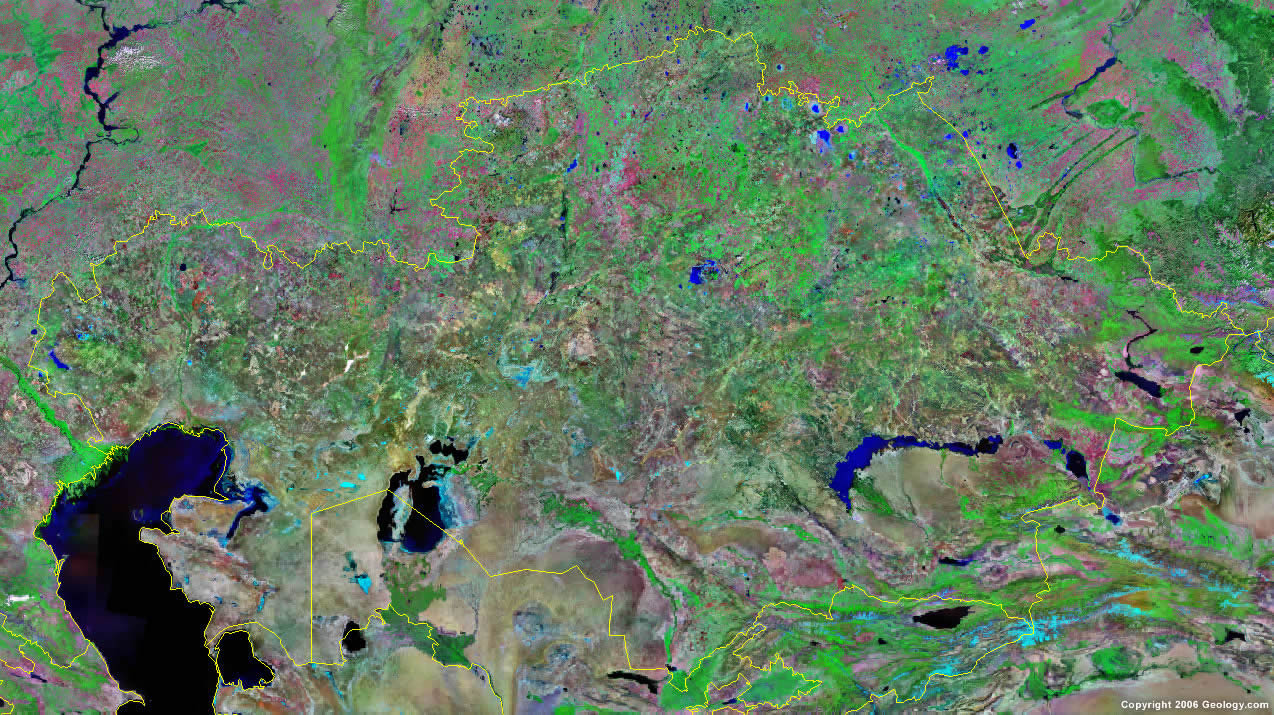 Kazakhstan Country Information:
Kazakhstan is located in Central Asia. Kazakhstan is bordered by the Caspian Sea, Russia to the north, China to the east, and Kyrgystan,Uzbekistan, and Turkmenistan to the south.

Kazakhstan Bordering Countries:
China
,
Kyrgyzstan
,
Russia
,
Turkmenistan
,
Uzbekistan

Kazakhstan Cities:
Almaty, Aqsay, Aqtau, Aqtobe, Aral, Arqalyq, Astana, Atbasar, Atyrau, Ayagoz, Balqash, Beyneu, Ekibastuz, Embi, Esil, Kokshetau, Leninsk, Lepsi, Oral, Oskemen, Panfilov, Pavlodar, Petropavlovsk, Qabanbay, Qapshaghay, Qaraghandy, Qostanay, Qyzylorda, Rudnyy, Saryshaghan, Semey, Shalqar, Shu, Shymkent, Taldygorghan, Taraz, Temirtau, Turkistan, Usharal, Zaysan and Zhangatas.

Kazakhstan Locations:
Alakol, Aral Sea, Aralsor, Balqash Koli, Buqlyrma Bogeni, Caspian Depression, Caspian Sea, Eritis River, Esil River, Lake Balkhash, Marqakol, North Aral Sea, Ozero Shalkar-Karashatau, Qusmuryn Koli, Qyzylqaq Koli, Saryqopa Koli, Shalqar Koli, Siletitengi Koli, Tengizy Koli, Ulken Aqsuat Koli, Zaysan Koli, Zharman Koli and Zhayyq (Ural River).

Kazakhstan Natural Resources:
Kazakhstan has numerous metal and metallic resources such as gold, iron ore, manganese, bauxite, chrome ore, nickel, cobalt, copper, molybdenum, lead and zinc. There are fuel resources which include natural gas, coal, uranium and major deposits of petroleum.

Kazakhstan Natural Hazards:
Kazakhstan has earthquakes in the southern portion of the country. Other natural hazards include the occurrences of mudslides around Almaty.

Kazakhstan Environmental Issues:
The land-locked country of Kazakhstan has many environmental issues. There are radioactive or toxic chemical sites (associated with former defense industries and test ranges) scattered throughout the country, which pose health risks for humans and animals. Because the two main rivers which flowed into the Aral Sea have been diverted for irrigation, the sea is drying up and leaving behind a harmful layer of chemical pesticides and natural salts. These substances are picked up by the wind and blown into noxious dust storms. There is pollution in the Caspian Sea. The soil is polluted as a result of salination from poor infrastructure and wasteful irrigation practices, as well as from the overuse of agricultural chemicals. Some of Kazakhstan's cities have severe industrial pollution.


Copyright information: The images on this page were composed by Angela King and Brad Cole and are copyright by Geology.com © 2008. These images are not available for use beyond our websites. If you would like to share them with others please link to this page. The satellite image was produced using Landsat data from NASA and the map was produced using data licensed from and copyright by Map Resources © 2008.