Home » World Maps » Map of Laos
Laos Map - Laos Satellite Image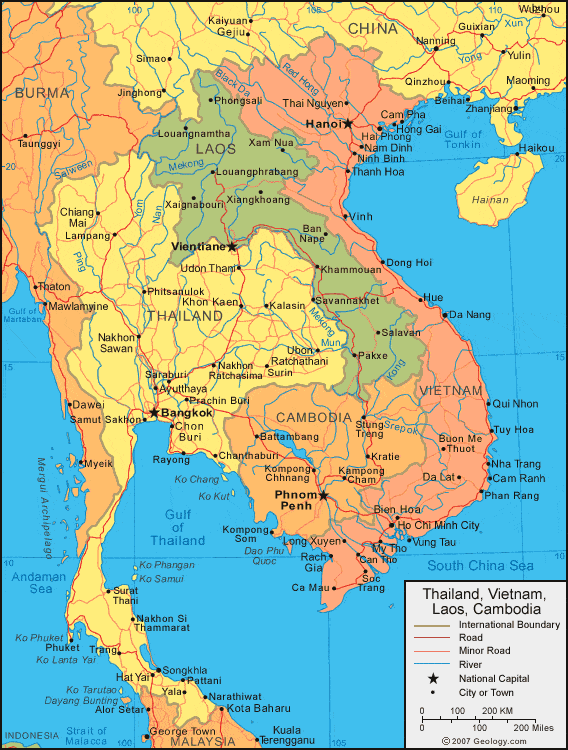 Where is Laos?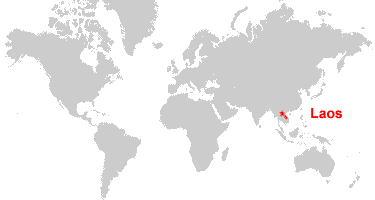 Laos Satellite Image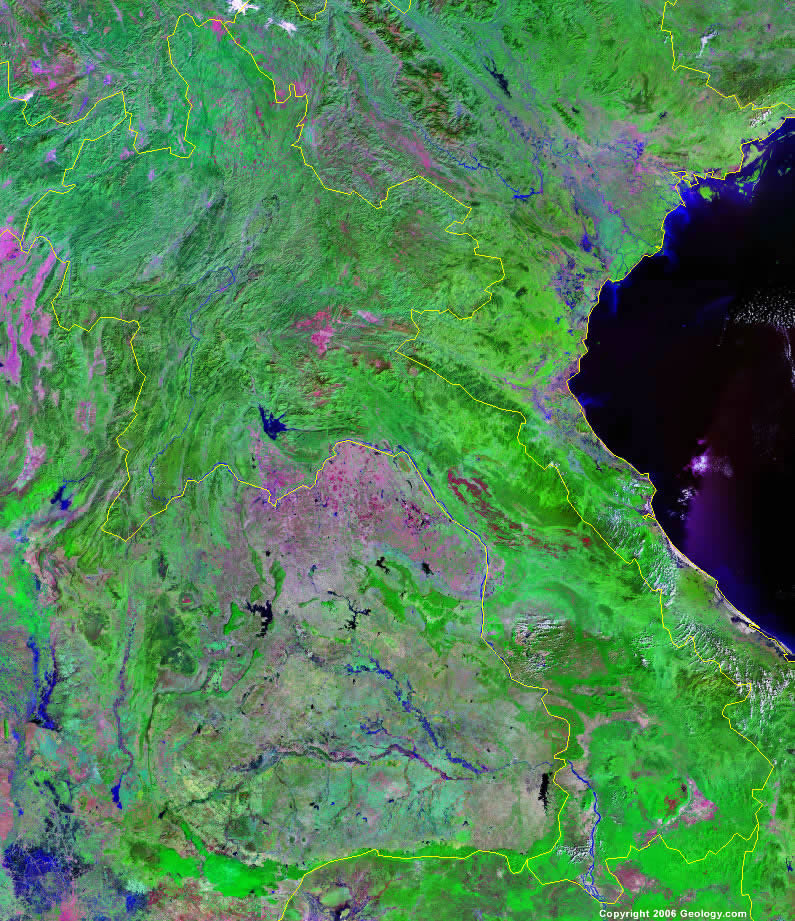 Laos Country Information:
Laos is located in southeastern Asia. It is bordered by Thailand and Myanmar (Burma) to the west, China to the north, Vietnam to the east, and Cambodia to the south.

Laos Bordering Countries:
Burma
,
Cambodia
,
China
,
Thailand
,
Vietnam

Laos Cities:
Ban Ban, Ban Nape, Boun Nua, Boun Tai, Donnoun, Khammouan, Khok-He, Longcheng, Louangnamtha, Louangphrabang, Muang Kasi, Muang Ou Tai, Muang Phonsavan, Muang Souy, Muang Thathom, Muang Va, Napheng, Ou Nua, Pakxe, Phongsali, Phonhong, Salavan, Savannakhet, Thinkeo, Viangchan (Vientiane), Xaignabouri, Xaingkhoang, Xam Nua and Xiangkhoang.

Laos Locations:
Annam Cordillera Mountains, Bolovens Plateau, Cammon Plateau, Gulf of Tonkin, Kong River, Lang Prabang Range, Mekong River, Nam Ngum Reservoir and Xiangkhoang Plateau.

Laos Natural Resources:
The mineral resources for Laos include gypsum, tin, gold and gemstones. Other natural resources for the country are timber and hydropower.

Laos Natural Hazards:
The country of Laos has natural hazards, which include floods, and droughts.

Laos Environmental Issues:
Land issues for the country of Laos include deforestation and soil erosion. In addition, the country is littered with unexploded ordnances. Another environmental issue is most of the population of Laos does not have access to potable water.


Copyright information: The images on this page were composed by Angela King and Brad Cole and are copyright by Geology.com © 2008. These images are not available for use beyond our websites. If you would like to share them with others please link to this page. The satellite image was produced using Landsat data from NASA and the map was produced using data licensed from and copyright by Map Resources © 2008.