Home » World Maps » Map of Latvia
Latvia Map - Latvia Satellite Image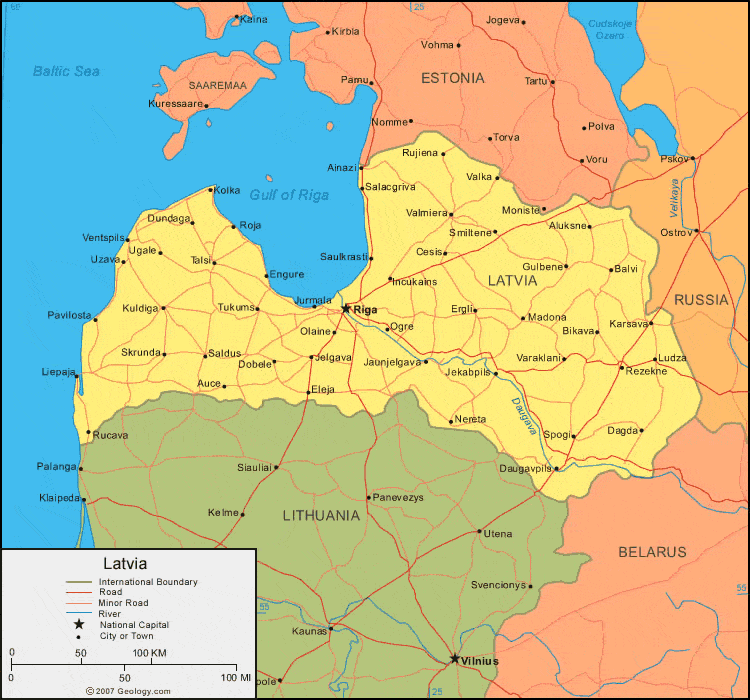 Where is Latvia?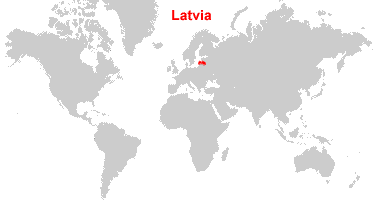 Latvia Satellite Image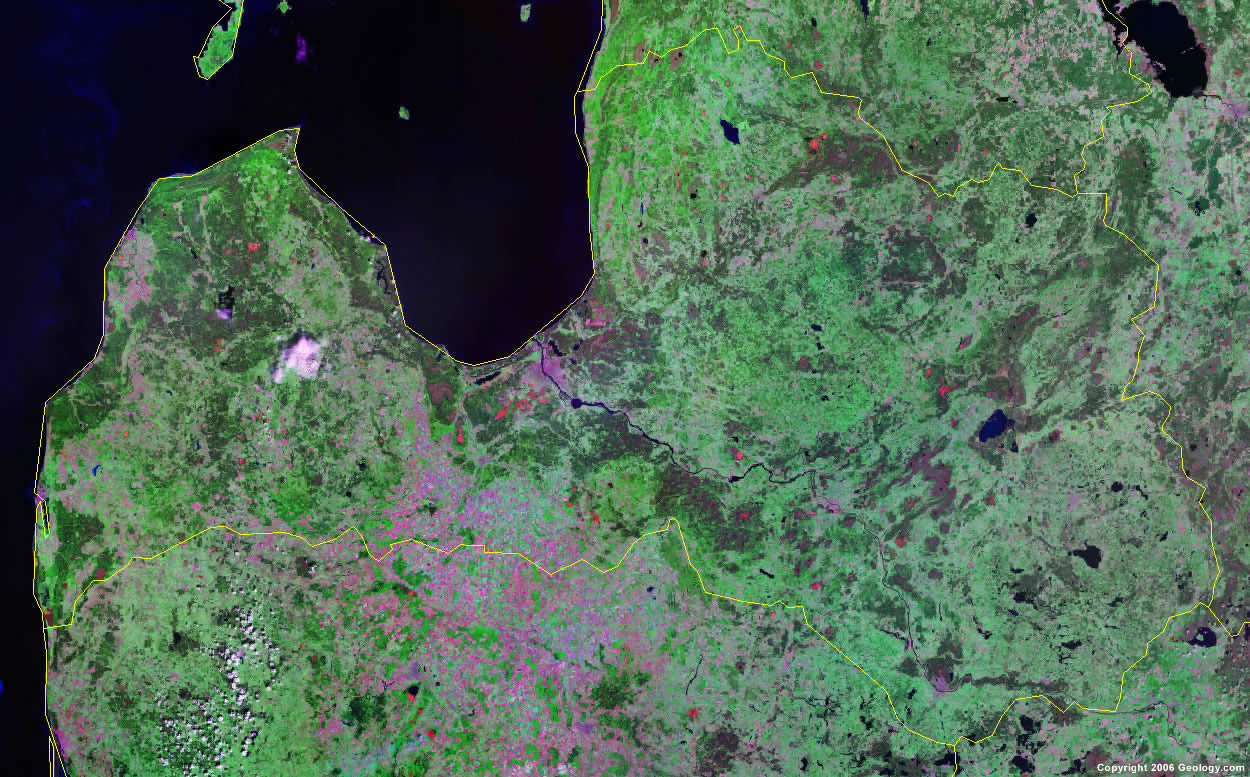 Latvia Country Information:
Latvia is located in eastern Europe. Latvia is bordered by the Baltic Sea, the gulf of Irga, Estonia to the north, Russia to the east, and Belarus and Lithuania to the south.

Latvia Bordering Countries:
Belarus
,
Estonia
,
Lithuania
,
Russia

Latvia Cities:
Ainazi, Aluksne, Auce, Balvi, Bentspils, Bikava, Cesis, Dagda, Daugavpils, Dobefe, Eleja, Engure, Ergli, Gulbene, Incukains, Jaunjelgave, Jekabpils, Jelgava, Jurmala, Kandava, Karsava, Kemeri, Kolka, Kuldiga, Liepaja, Ludza, Modona, Moniste, Nereta, Ogre, Olaine, Olaine, Pavilosta, Rezekne, Roja, Rujiena, Sabile, Salacgriva, Saldus, Skrunda, Sloka, Smittene, Spogi, Stende, Talsi, Tukums, Ugale, Uzava, Valka, Valmiera, Varaklani and Ventspils.

Latvia Locations:
Baltic Sea, Burtnieku Ezers, Daugava River, Engures Ezers, Gulf of Riga, Irbe Strait, Liepajas Ezers, Lubanas Ezers, Reznus Ezers, Rusonu Ezers, Sivera Ezers and Usmas Ezers.

Latvia Natural Resources:
Lativia has a variety of natural resources, some of which are amber, peat, hydropower, wood and arable land. The country's mineral resources include limestone and dolomite.

Latvia Natural Hazards:
There are no natural hazards listed in CIA - The World Factbook for Latvia.

Latvia Environmental Issues:
Latvia's environment has benefited from a shift to service industries after the country regained its independence in 1991, from the Soviet Union. In 2001, the country closed the EU accession negotiation chapter on environment, and is now committed to full enforcement of EU environmental directives by the year 2010. Latvia's main environmental priorities are the improvement of drinking water quality and the sewage systems; management of household and hazardous waste; reduction of air pollution.


Copyright information: The images on this page were composed by Angela King and Brad Cole and are copyright by Geology.com © 2008. These images are not available for use beyond our websites. If you would like to share them with others please link to this page. The satellite image was produced using Landsat data from NASA and the map was produced using data licensed from and copyright by Map Resources © 2008.