Home » World Maps » Map of Lesotho
Lesotho Map - Lesotho Satellite Image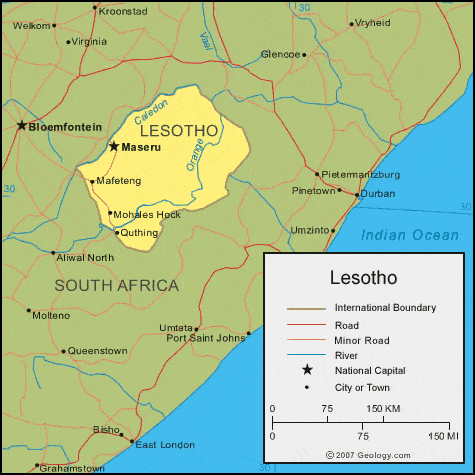 Where is Lesotho?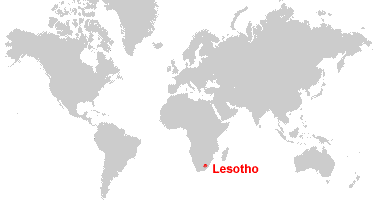 Lesotho Satellite Image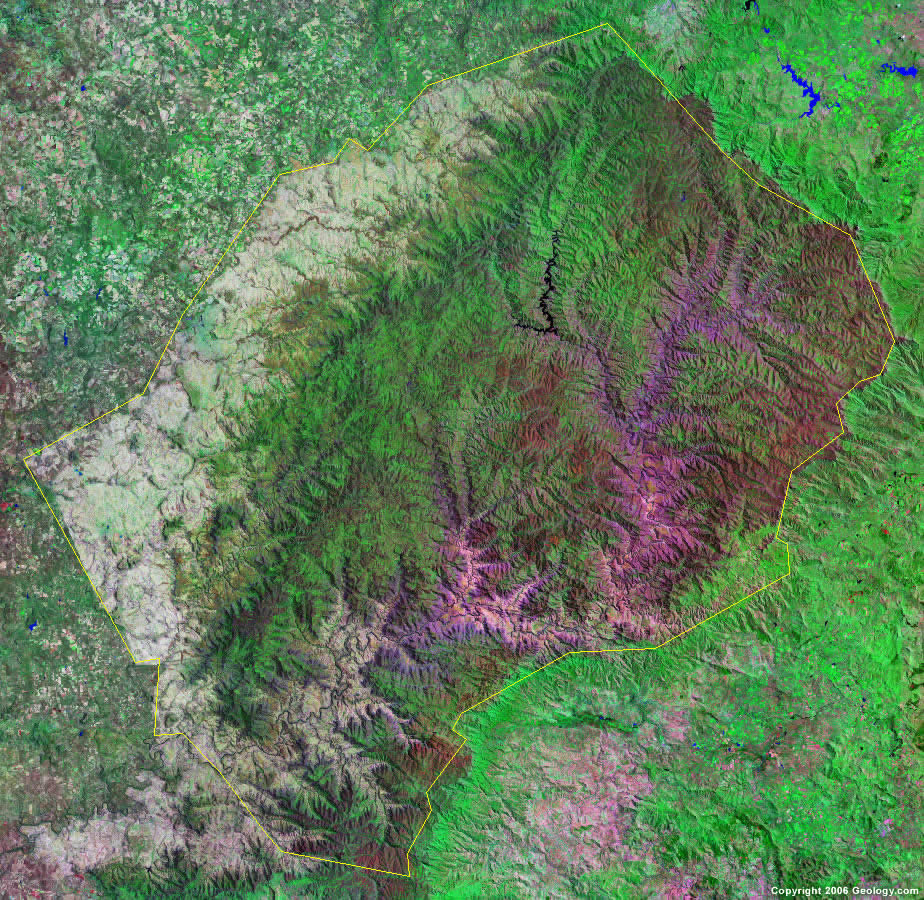 Lesotho Country Information:
Lesotho is located in southern Africa. Lesotho an enclave in South Africa, so it is bordered by South Africa to the north, south, east, and west.

Lesotho Bordering Countries:
South Africa

Lesotho Cities:
Maseru, Mafeteng, Mohales Hoek, Quthing.

Lesotho Locations:
Caledon River and Orange River.

Lesotho Natural Resources:
Lesotho has commercial deposits of diamonds, clay, sand and building stone. Other natural resources for this country are water, agricultural and grazing land.

Lesotho Natural Hazards:
Lesotho has some natural hazards which include periodic droughts.

Lesotho Environmental Issues:
The land-locked country of Lesotho has population pressures, which force settlement in marginal areas. The resulting environmental issues include: overgrazing; severe soil erosion; soil exhaustion; desertification. According to the CIA – The World Factbook, Lesotho's water concerns are due to the Highlands Water Project, which controls, stores, and redirects water to South Africa.


Copyright information: The images on this page were composed by Angela King and Brad Cole and are copyright by Geology.com © 2008. These images are not available for use beyond our websites. If you would like to share them with others please link to this page. The satellite image was produced using Landsat data from NASA and the map was produced using data licensed from and copyright by Map Resources © 2008.