Home » World Maps » Map of North Korea
North Korea Map - North Korea Satellite Image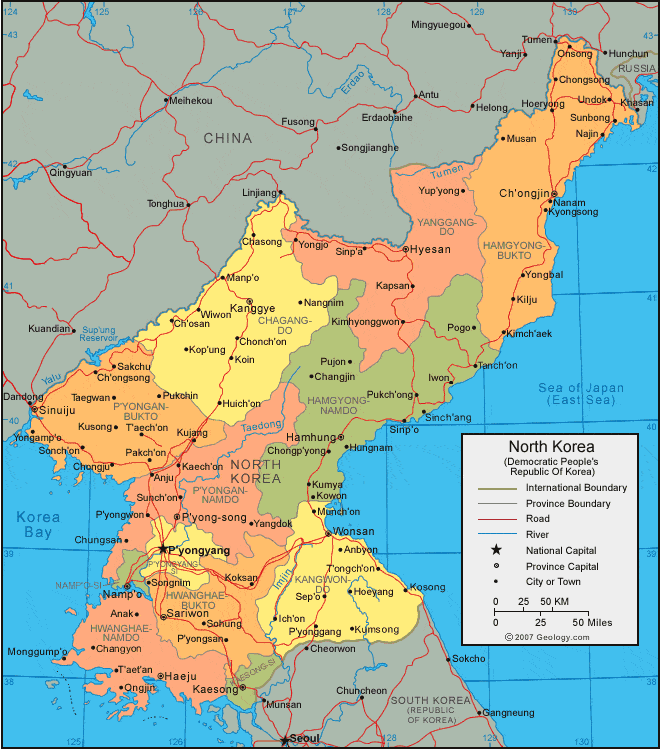 Where is North Korea?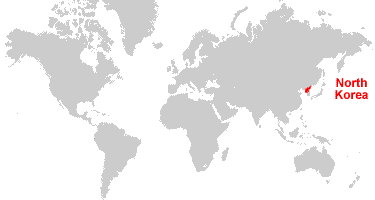 North Korea Satellite Image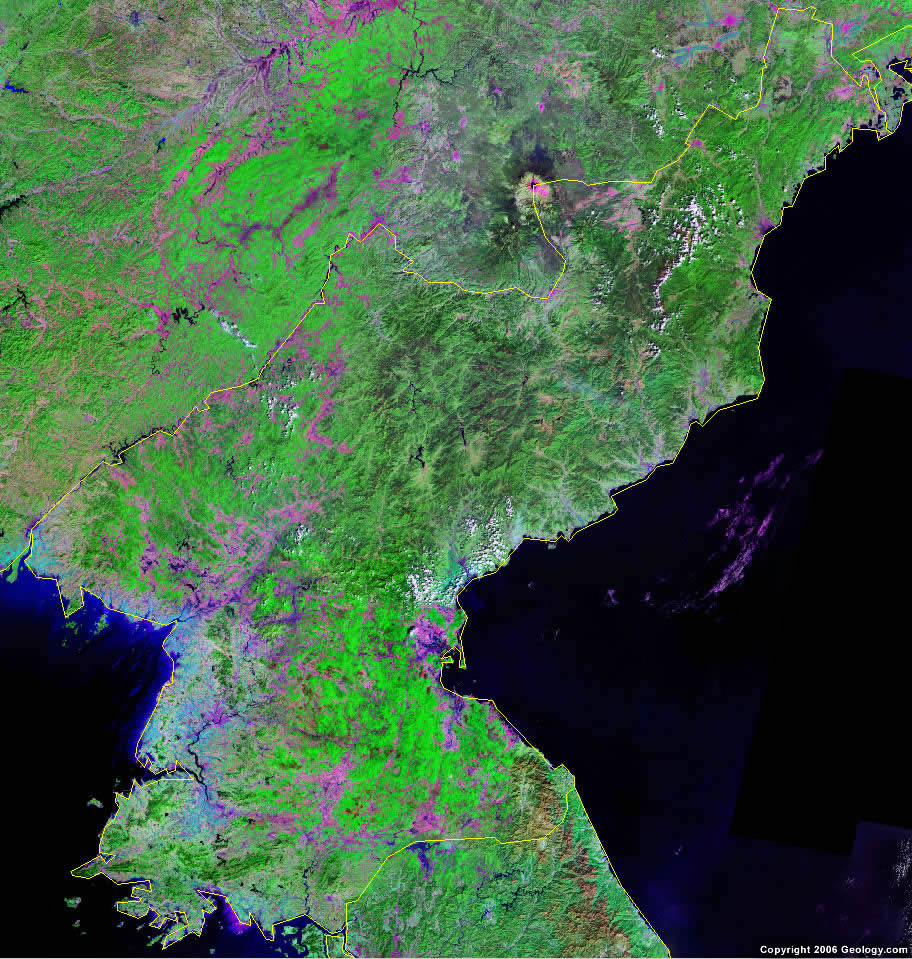 North Korea Country Information:
North Korea is located in eastern Asia. North Korea is bordered by the Korea Bay to the west, the Sea of Japan (East Sea) to the east, China to the north, and South Korea to the south.

North Korea Bordering Countries:
China
,
South Korea
,
Russia

North Korea Cities:
Anak, Anbyon, Anju, Ch'ongjin, Changjin, Changyon, Chasong, Chonch'on, Ch'ongjin, Chongju, Chongp'yong, Chongsong, Ch'osan, Chungsan, Haeju, Hamhung, Hoeryong, Hoeyang, Huich'on, Hungnam, Hyesan, Ich'on, Iwon, Kaech'on, Kaesong, Kanggye, Kilju, Kimch'aek (Songjin), Koin, Koksan, Kop'ung, Kosong, Kowon, Kujang, Kumsong, Kumya, Kyongsong, Manp'o, Monggump'o, Munch'on, Musan, Najin, Namp'o, Nanam, Nangnim, Ongjin, Onsong, P'ihyon, P'yongyang, Pakch'on, Pogo, Pujon, Pukchin, Pukch'ong, P'yonggang, P'yongsan, P'yong-song, P'yongwon, Sakchu, Sariwon, Sep'o, Sinch'ang, Sinp'a, Sinuiju, Sohung, Sonch'on, Songnim, Sunbong, Sunch'on, Taedong, Taegwan, T'aet'an, Tanch'on, T'ongch'on, Undok, Wiwon, Wonsan, Yangdok, Yongamp'o, Yongbal and Yongjo.

North Korea Locations:
Changjin Reservoir, Haeju-man, Imjin River, Korea Bay, Sea of Japan (East Sea), Sup'ung Reservoir, Taedong River, Tongjoson-man, Tumen River, Yalu River, Yellow Sea and Yesong River.

North Korea Natural Resources:
North Korea has numerous metallic resources such as tungsten, iron ore, pyrites, lead, zinc copper and gold. The country's minerals include graphite, fluorspar and magnesite. North Korea has other natural resources, some of which are coal, salt and hydropower.

North Korea Natural Hazards:
North Korea is subject to seasonal natural hazards. These include droughts in the late spring, which are often followed by severe flooding. During the early fall there are occasional typhoons.

North Korea Environmental Issues:
Environmental issues for North Korea include deforestation, soil degradation and erosion. The issues concerning water include waterborne diseases, an inadequate supply of potable water and water pollution.


Copyright information: The images on this page were composed by Angela King and Brad Cole and are copyright by Geology.com © 2008. These images are not available for use beyond our websites. If you would like to share them with others please link to this page. The satellite image was produced using Landsat data from NASA and the map was produced using data licensed from and copyright by Map Resources © 2008.