Home » World Maps » Map of Panama
Panama Map - Panama Satellite Image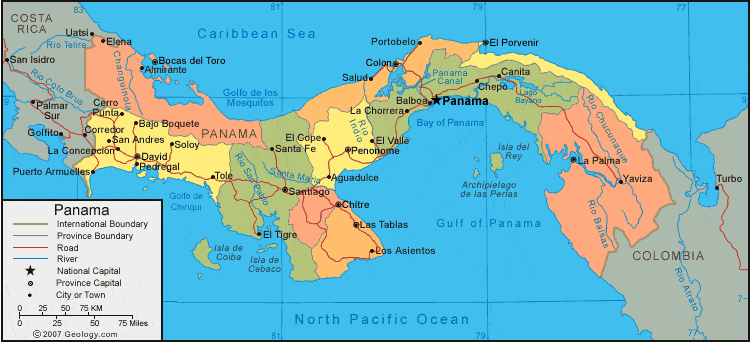 Where is Panama?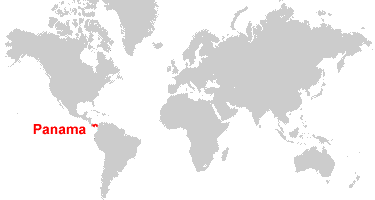 Panama Satellite Image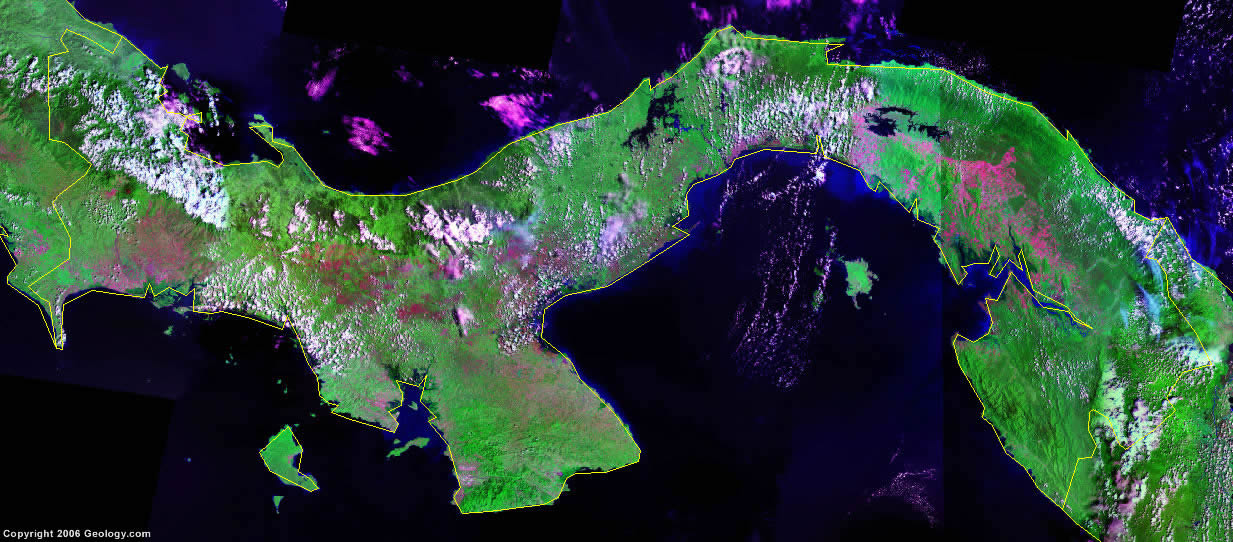 Panama Country Information:
Panama is located in Central America. Panama is bordered by the Pacific Ocean and the Caribbean Sea, with Costa Rica to the west and Colombia to the east.

Panama Bordering Countries:
Colombia
,
Costa Rica

Panama Cities:
Aguadulce, Almirante, Bajo Boquete, Balboa, Bocas del Toro, Canita, Carreto, Cerro Punta, Chame, Changuinola, Chepo, Chitre, Coco Solo, Colon, Cusapin, David Nargana, David, El Cope, El Porvenir, El Tigre, El Valle, Elena, La Chorrera, La Concepcion, La Palma, Las Tablas, Los Asientos, Nuevo Charges, Ola, Palenque, Panama, Pedregal, Penonome, Portobelo, Puerto Armuelles, Punta Laurel, Rio Hato, Salud, San Andres, San Carlos, Santa Fe, Santiago, Soloy, Tambo, Tole and Yavlza.

Panama Locations:
Bahia Damas, Bahia de Charco Azul, Bahia de Parita, Caribbean Sea, Cordillera Central, Cordillera de San Blas, Cordillera de Talamanca, Golfo de Chiriqui, Golfo de los Mosquitos, Golfo de Montijo, Golfo de Panama, Golfo de San Blas, Golfo de San Miguel, Lago Alajuela Chagre, Lago de Bayano, Lago Gatun, Laguna de Chiriqui, Pacific Ocean and San Juan River.

Panama Natural Resources:
Panama has varied natural resources which includes mahogany forests, copper, shrimp and hydropower.

Panama Natural Hazards:
Panama is subject to the occasional severe storm. There are other natural hazards in this country, including forest fires in the Darien area.

Panama Environmental Issues:
Environmental issues for Panama include the deforestation of the country's tropical rain forest. In addition there has been land degradation and soil erosion, which has caused siltation in the Panama Canal. Mining practices in Panama threatens the natural resources. There is water pollution from agricultural runoff which endangers the fishery resources. The country also has air pollution in its urban areas.


Copyright information: The images on this page were composed by Angela King and Brad Cole and are copyright by Geology.com © 2008. These images are not available for use beyond our websites. If you would like to share them with others please link to this page. The satellite image was produced using Landsat data from NASA and the map was produced using data licensed from and copyright by Map Resources © 2008.