Home » World Maps » Map of Tajikistan
Tajikistan Map - Tajikistan Satellite Image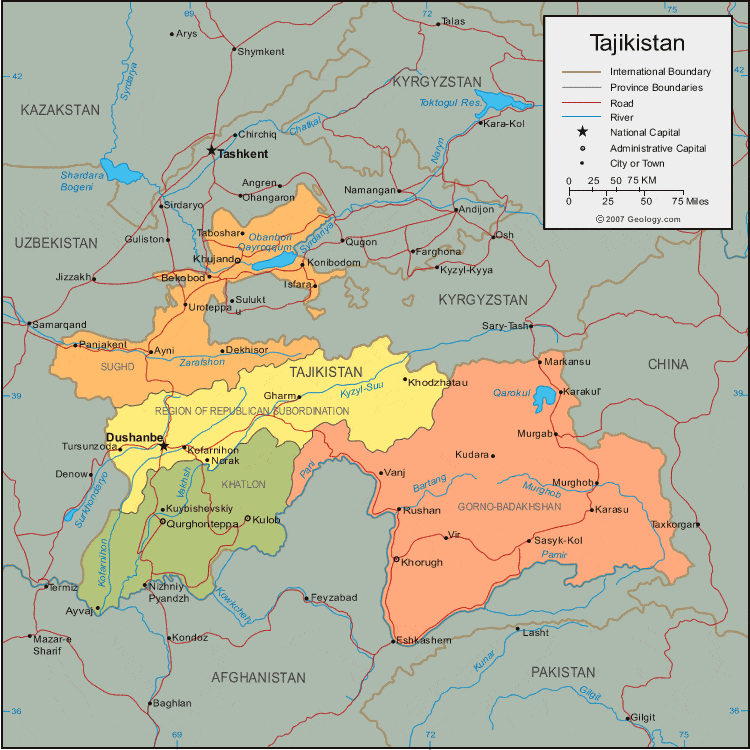 Where is Tajikistan?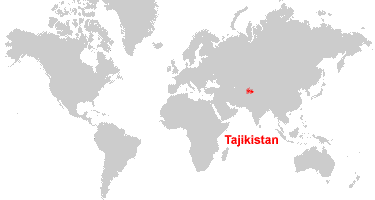 Tajikistan Satellite Image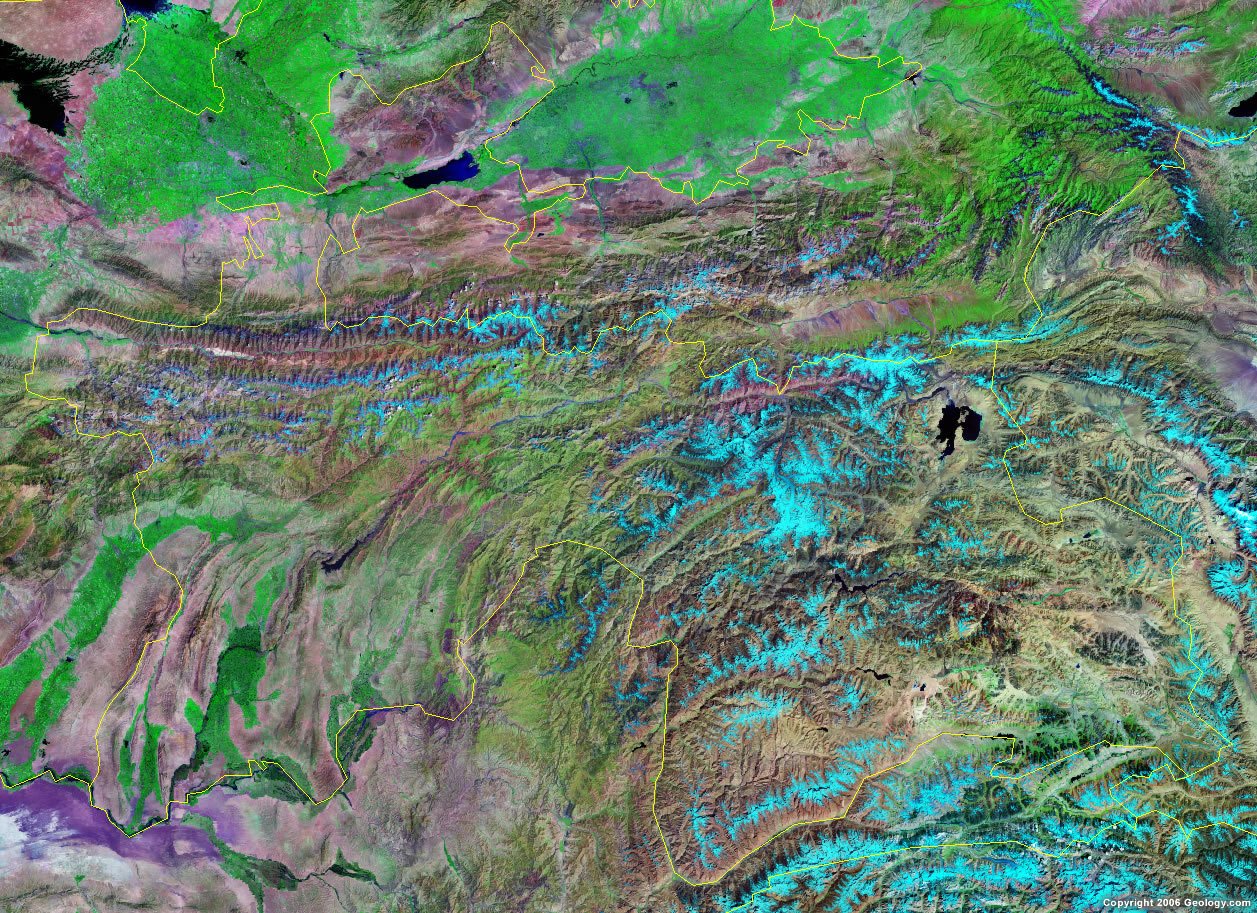 Tajikistan Country Information:
Tajikistan is located in central Asia. Tajikistan is bordered by Uzbekistan to the north and west, Kyrgyzstan to the north, China to the east, and Afghanistan to the south.

Tajikistan Bordering Countries:
Afghanistan
,
China
,
Kyrgyzstan
,
Uzbekistan

Tajikistan Cities:
Ayni, Ayvaj, Bekobod, Dangara, Dekhisor, Dushanbe, Eshkashem, Farkhor, Gharm, Hisor, Isfara, Karakul, Karasu, Khodzhatau, Khorugh, Khujand, Kofarnihon, Kudara, Kulob, Kuybishevskiy, Markansu, Moskva, Murgab, Murghob, Nizhniy Pyandzh, Norak, Panj, Panjakent, Qurghonteppa, Rushan, Sasyk-Kol, Taboshar, Tursunzoda, Uroteppa, Vanj, Vir, Vose, Yovan and Zarafshn.

Tajikistan Locations:
Alay Mountains, Bartang River, Kofarnihon River, Kyzyl-Suu River, Murghob River, Pani River, Qarokul, Turkestan Range, Vakhsh River, Zarafshon Range and Zarafshon River.

Tajikistan Natural Resources:
Metal and metalloid resources for Tajikistan include uranium, mercury, lead, zinc, antimony, tungsten, silver and gold. The country has fuel resources, which include some petroleum, brown coal and hydropower.

Tajikistan Natural Hazards:
Tajikistan experiences natural hazards that include floods and earthquakes.

Tajikistan Environmental Issues:
An environmental issue for land-locked Tajikistan is the excessive use of pesticides. There are increasing levels of soil salinity. The country also has industrial pollution, and inadequate sanitation facilities.


Copyright information: The images on this page were composed by Angela King and Brad Cole and are copyright by Geology.com © 2008. These images are not available for use beyond our websites. If you would like to share them with others please link to this page. The satellite image was produced using Landsat data from NASA and the map was produced using data licensed from and copyright by Map Resources © 2008.