Home » World Maps » Central America » Belize
Belize Map and Satellite Image
Belize Map with Cities, Roads, and Rivers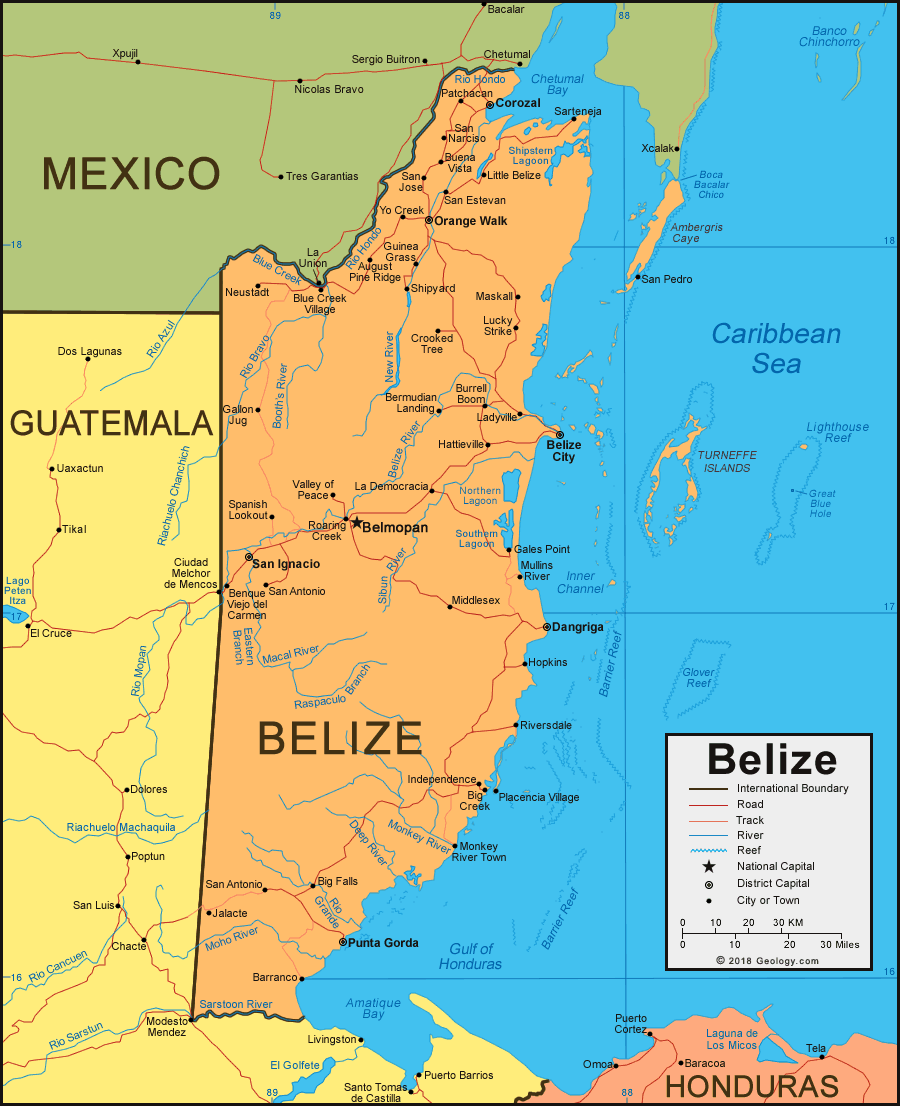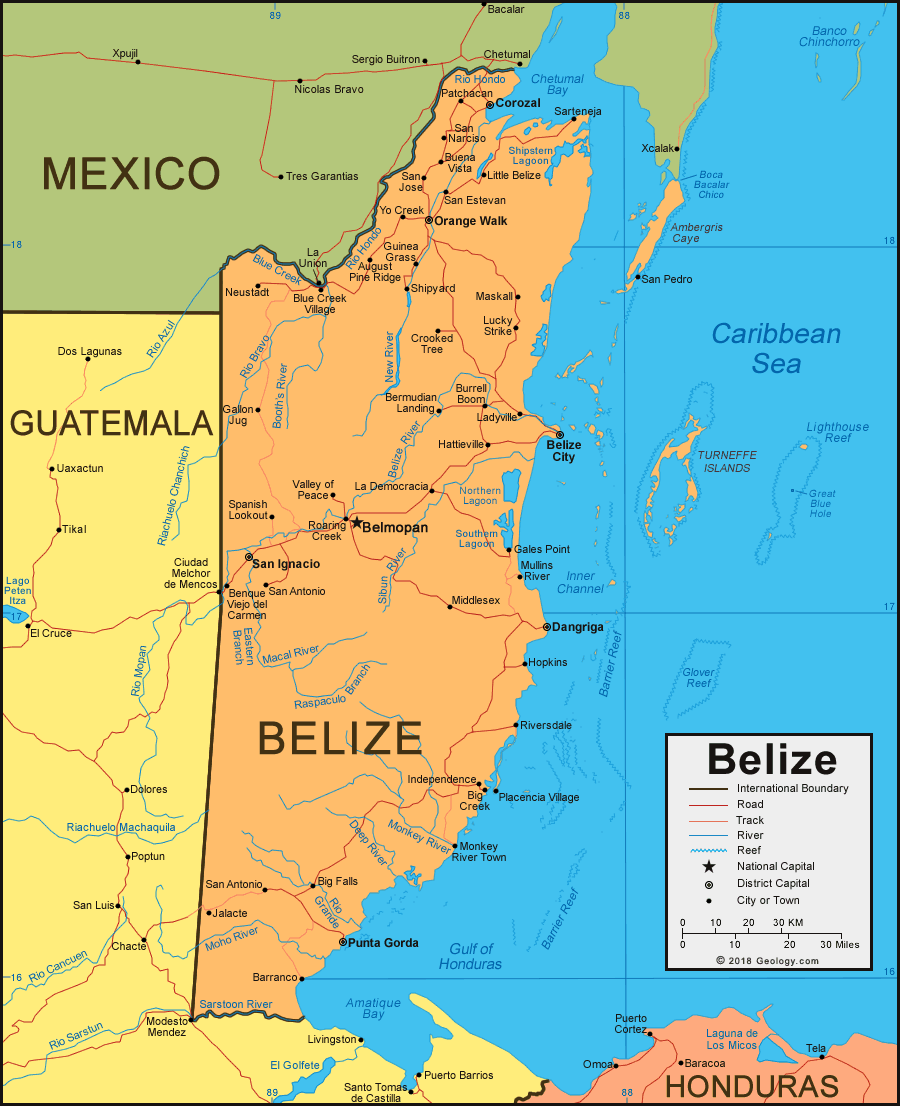 Belize is located in Central America. Belize is bordered by the Caribbean Sea to the east, Mexico to the northwest, and Guatemala to the west and south.
Belize Bordering Countries:
Guatemala
,
Mexico
Regional Maps:
Map of Central America
,
Map of North America
,
World Map

Belize Districts Map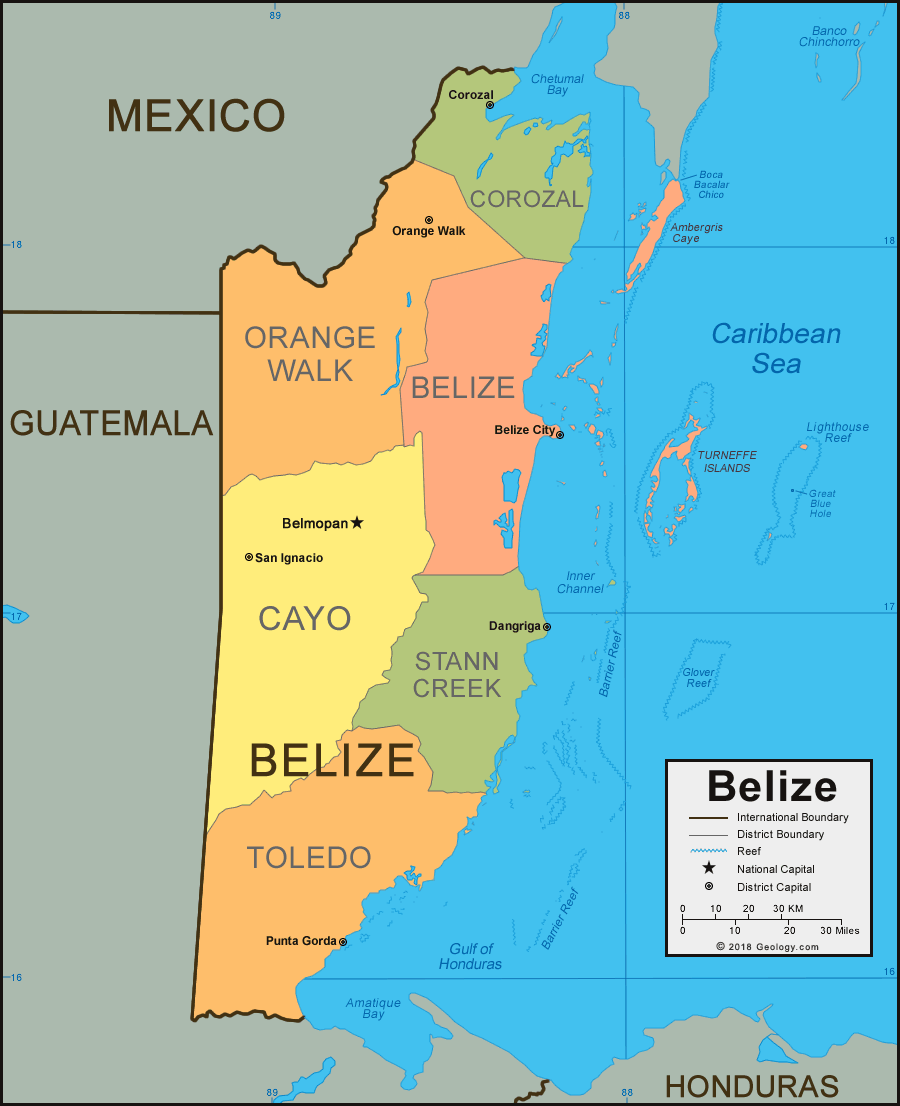 Where is Belize?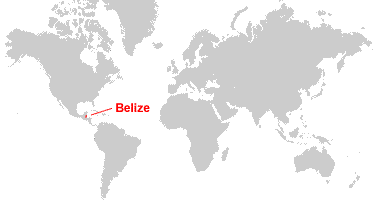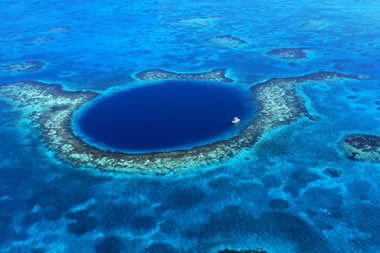 The Great Blue Hole of Belize
The Great Blue Hole is a large marine sinkhole in the Caribbean Sea, located near the center of Belize's Lighthouse Reef. It is the largest natural formation of its kind on Earth. The Great Blue Hole is part of the Belize Barrier Reef Reserve System, which was declared a UNESCO World Heritage Site in 1996.
The formation of this natural wonder is an interesting story. Thousands of years ago during the Great Ice Age, this area was above sea level, and a limestone cave was forming in the subsurface. As calcium-carbonate-bearing groundwater seeped through the roof of the cave and evaporated, the calcium carbonate was left behind to form stalactites and stalagmites. Some of these stalactites and stalagmites grew to be up to 12 meters (40 feet) in length.
At the end of the Great Ice Age, Earth's ice caps and glaciers began to melt, and sea level began to rise. The Caribbean Sea rose to cover this area, and the cave filled with water. The roof of the cave collapsed, leaving the open "blue hole" that we see today.
The opening is almost perfectly circular, with a width of about 318 meters (1,043 feet). The depth of the hole is approximately 124-125 meters (407-410 feet). It is a popular destination for scuba divers, as many species of marine wildlife can be observed in the underwater cave.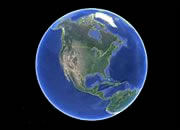 Google Earth is a free program from Google that allows you to explore satellite images showing the cities and landscapes of Belize and all of Central America in fantastic detail. It works on your desktop computer, tablet, or mobile phone. The images in many areas are detailed enough that you can see houses, vehicles and even people on a city street. Google Earth is free and easy-to-use.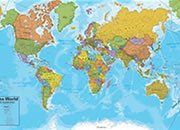 Belize is one of nearly 200 countries illustrated on our Blue Ocean Laminated Map of the World. This map shows a combination of political and physical features. It includes country boundaries, major cities, major mountains in shaded relief, ocean depth in blue color gradient, along with many other features. This is a great map for students, schools, offices and anywhere that a nice map of the world is needed for education, display or decor.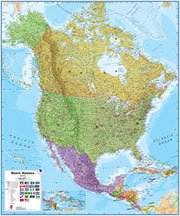 If you are interested in Belize and the geography of Central America, our large laminated map of North America might be just what you need. It is a large political map of North America that also shows many of the continent's physical features in color or shaded relief. Major lakes, rivers, cities, roads, country boundaries, coastlines and surrounding islands are all shown on the map.

Belize Cities:
August Pine Ridge, Benque Viejo del Carmen, Barranco, Belize City, Belmopan, Bermudian Landing, Big Creek, Big Falls, Blue Creek Village, Buena Vista, Burrell Boom, Corozal, Crooked Tree, Dangriga, Gales Point, Gallon Jug, Guinea Grass, Hattieville, Hopkins, Independence, Jalacte, La Democracia, Ladyville, Little Belize, Lucky Strike, Maskall, Middlesex, Monkey River Town, Mullins River, Neustadt, Orange Walk, Patchacan, Placencia Village, Punta Gorda, Riversdale, Roaring Creek, San Antonio, San Estevan, San Ignacio, San Jose, San Narciso, San Pedro, Sarteneja, Shipyard, Spanish Lookout, Valley of Peace, and Yo Creek.

Belize Districts:
Belize, Cayo, Corozal, Orange Walk, Stann Creek, and Toledo.

Belize Locations:
Ambergris Caye, Amatique Bay, Barrier Reef, Belize River, Blue Creek, Boca Bacalar Chico, Booth's River, Caribbean Sea, Chetumal Bay, Deep River, Doyle's Delight, Eastern Branch, Glover Reef, Great Blue Hole, Gulf of Honduras, Inner Channel, Lighthouse Reef, Macal River, Maya Mountains, Moho River, Monkey River, New River, Northern Lagoon, Raspaculo Branch, Rio Bravo, Rio Grande, Rio Hondo, Sarstoon River, Shipstern Lagoon, Sibun River, Southern Lagoon, Turneffe Islands, and Victoria Peak.

Belize Natural Resources:
Belize has few mineral resources. Cultivatable land, timber, fish and hydropower are potential resources.

Belize Natural Hazards:
From June to November, Belize has frequent and devastating hurricanes. Other natural hazards include coastal flooding, especially in the south.

Belize Environmental Issues:
Some of Belize's environmental issues are a result of water pollution. This occurs from agricultural runoff, industrial effluents, and both solid and sewage waste disposal. Some of this pollution is affecting Belize's Barrier Reef System. A land issue for Belize is deforestation.