Home » World Maps » Asia » Japan
Japan Map and Satellite Image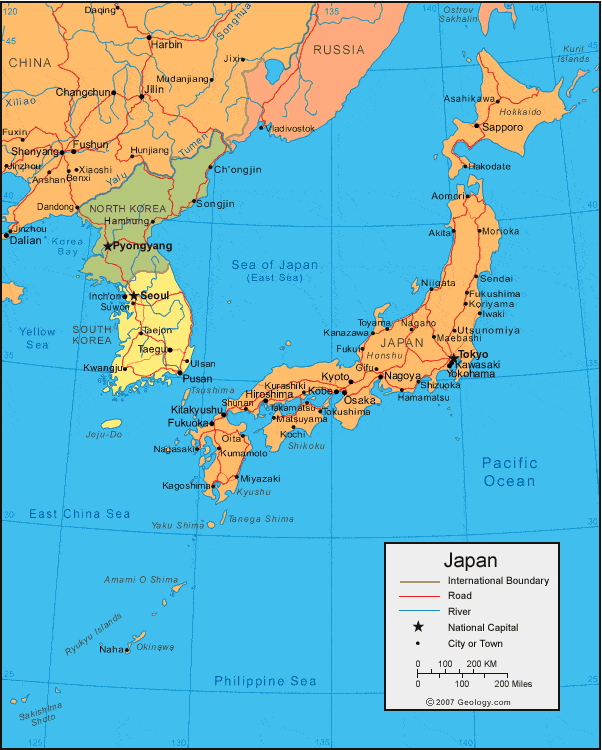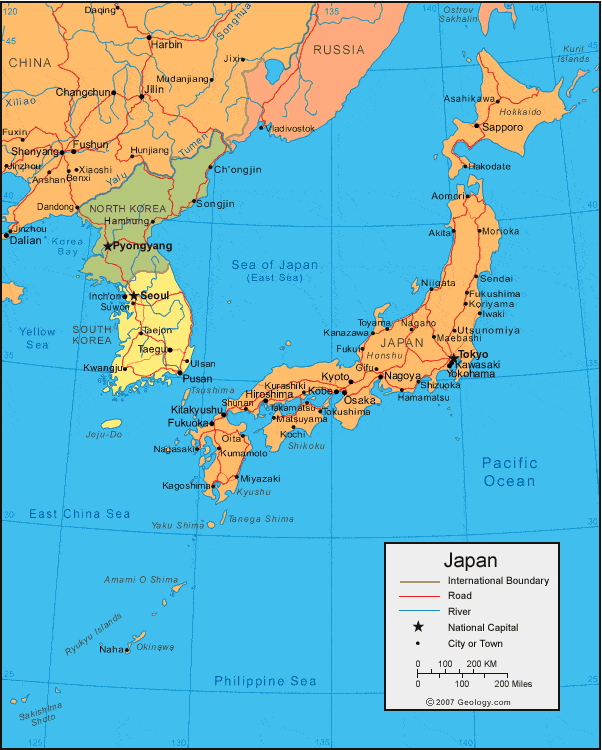 Japan is located in eastern Asia. It is a large group of islands that stretch from the Sea of Japan to the Pacific Ocean.
Japan Neighboring Countries:
Russia
,
China
,
North Korea
,
South Korea
Regional Maps:
Map of Asia
,
World Map
Where is Japan?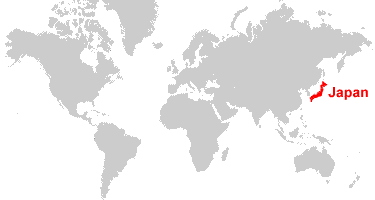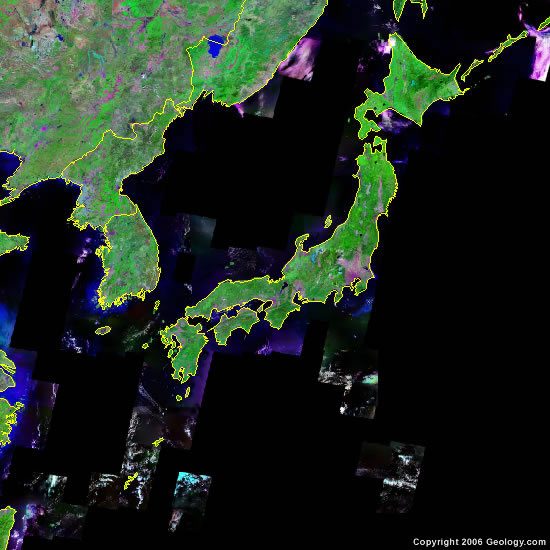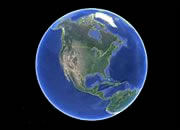 Google Earth is a free program from Google that allows you to explore satellite images showing the cities and landscapes of Japan and all of Asia in fantastic detail. It works on your desktop computer, tablet, or mobile phone. The images in many areas are detailed enough that you can see houses, vehicles and even people on a city street. Google Earth is free and easy-to-use.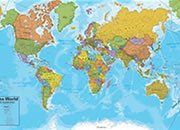 Japan is one of nearly 200 countries illustrated on our Blue Ocean Laminated Map of the World. This map shows a combination of political and physical features. It includes country boundaries, major cities, major mountains in shaded relief, ocean depth in blue color gradient, along with many other features. This is a great map for students, schools, offices and anywhere that a nice map of the world is needed for education, display or decor.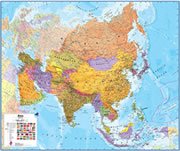 If you are interested in Japan and the geography of Asia our large laminated map of Asia might be just what you need. It is a large political map of Asia that also shows many of the continent's physical features in color or shaded relief. Major lakes, rivers,cities, roads, country boundaries, coastlines and surrounding islands are all shown on the map.

Japan Cities:
Akita, Aomori, Asahikawa, Fukouka, Fukui, Fukushima, Funabashi, Gifu, Hachinohe, Hakodate, Hamamatsu, Hirosaki, Hiroshima, Ichikawa, Iwaki, Kagoshima, Kanazawa, Kawaguchi, Kawasaki, Kitakyushu, Kobe, Kochi, Koriyama, Kumamoto, Kurashiki, Kyoto, Maebashi, Matsuyama, Miyazaki, Morioka, Nagano, Nagasaki, Nagoya, Naha, Niigata, Nobeoka, Numazu, Odawara, Oita, Omuta, Osaka, Sapporo, Sendai, Shizuoka, Shunan, Tokushima, Tokyo, Tottori, Toyama, Utsunomiya, Wakayama and Yokohama .

Japan Locations:
Biwa Ko Lake, East China Sea, Inawashiro Ko Lake, Inland Sea, Korea Strait, Kussharao Ko Lake, Mutsu Wan Bay, Osaka Wan Bay, Pacific Ocean, Philippine Sea, Sea of Japan (East Sea), Sea of Okhotsk, Shikotsu Ko Lake, Tazawa Ko Lake, Tokyo Wan Bay, Towada Ko Lake, Toya Ko Lake, Toyama Wan Bay, Tsushima Strait, Wakasa Wan Bay and Yellow Sea.

Japan Natural Resources:
A natural resource for Japan is fish.

Japan Natural Hazards:
Japan has numerous volcanoes, some of which are active, but many dormant. Each year approximately 1,500 seismic activities, which are mostly tremors, occur. Other natural hazards for this country include tsunamis and typhoons.

Japan Environmental Issues:
Japan is one of the largest consumers of fish and tropical timber, therefore contributing to the depletion of these resources in Asia and elsewhere. Furthermore, their environmental issues include air pollution from power plant emissions, resulting in acid rain. This causes acidification of lakes and reservoirs, which degrades the water quality and threatens aquatic life.