Home » World Maps » Asia » Laos
Laos Map and Satellite Image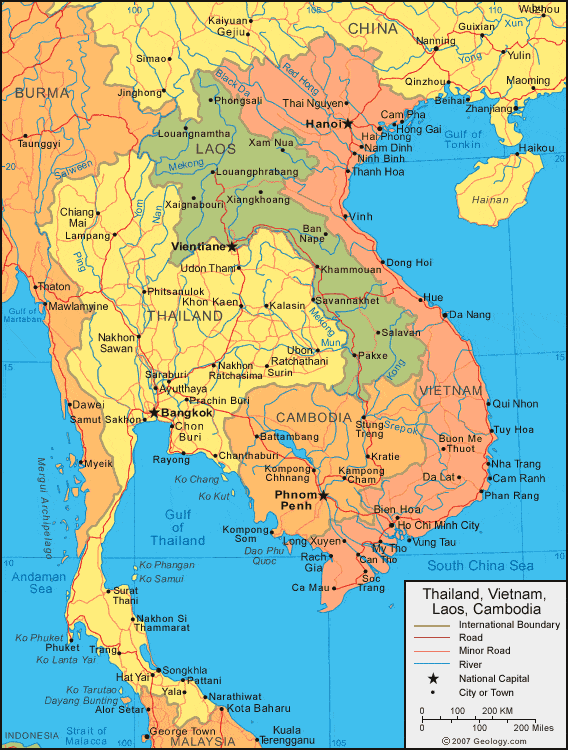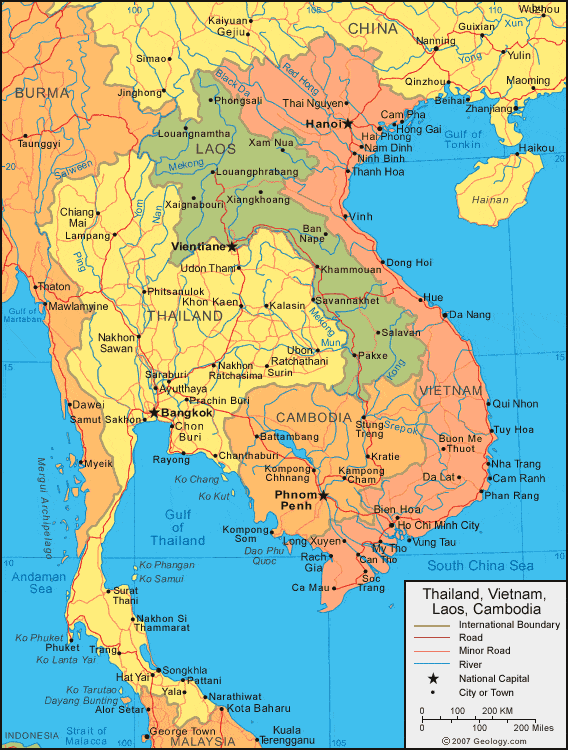 Laos is located in southeastern Asia. It is bordered by Thailand and Myanmar (Burma) to the west, China to the north, Vietnam to the east, and Cambodia to the south.
Laos Bordering Countries:
Burma
,
Cambodia
,
China
,
Thailand
,
Vietnam
Regional Maps:
Map of Asia
,
World Map
Where is Laos?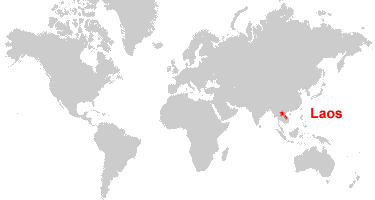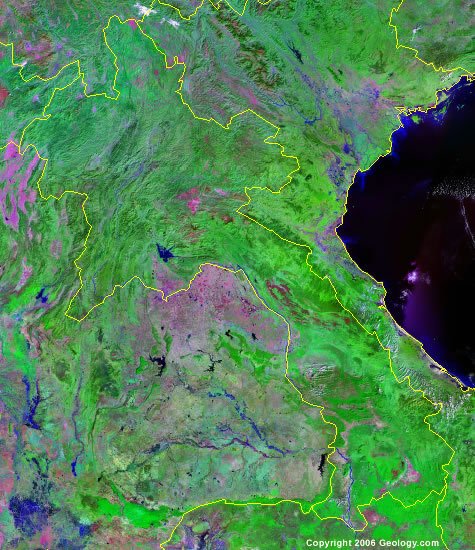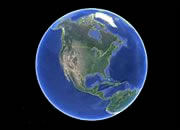 Google Earth is a free program from Google that allows you to explore satellite images showing the cities and landscapes of Laos and all of Asia in fantastic detail. It works on your desktop computer, tablet, or mobile phone. The images in many areas are detailed enough that you can see houses, vehicles and even people on a city street. Google Earth is free and easy-to-use.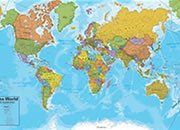 Laos is one of nearly 200 countries illustrated on our Blue Ocean Laminated Map of the World. This map shows a combination of political and physical features. It includes country boundaries, major cities, major mountains in shaded relief, ocean depth in blue color gradient, along with many other features. This is a great map for students, schools, offices and anywhere that a nice map of the world is needed for education, display or decor.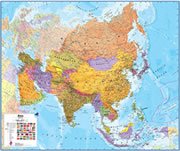 If you are interested in Laos and the geography of Asia our large laminated map of Asia might be just what you need. It is a large political map of Asia that also shows many of the continent's physical features in color or shaded relief. Major lakes, rivers,cities, roads, country boundaries, coastlines and surrounding islands are all shown on the map.

Laos Cities:
Ban Ban, Ban Nape, Boun Nua, Boun Tai, Donnoun, Khammouan, Khok-He, Longcheng, Louangnamtha, Louangphrabang, Muang Kasi, Muang Ou Tai, Muang Phonsavan, Muang Souy, Muang Thathom, Muang Va, Napheng, Ou Nua, Pakxe, Phongsali, Phonhong, Salavan, Savannakhet, Thinkeo, Viangchan (Vientiane), Xaignabouri, Xaingkhoang, Xam Nua and Xiangkhoang.

Laos Locations:
Annam Cordillera Mountains, Bolovens Plateau, Cammon Plateau, Gulf of Tonkin, Kong River, Lang Prabang Range, Mekong River, Nam Ngum Reservoir and Xiangkhoang Plateau.

Laos Natural Resources:
The mineral resources for Laos include gypsum, tin, gold and gemstones. Other natural resources for the country are timber and hydropower.

Laos Natural Hazards:
The country of Laos has natural hazards which include floods and droughts.

Laos Environmental Issues:
Land issues for the country of Laos include deforestation and soil erosion. In addition, the country is littered with unexploded ordnances. Another environmental issue is that most of the population of Laos does not have access to potable water.