Home » World Maps » Middle East
The Middle East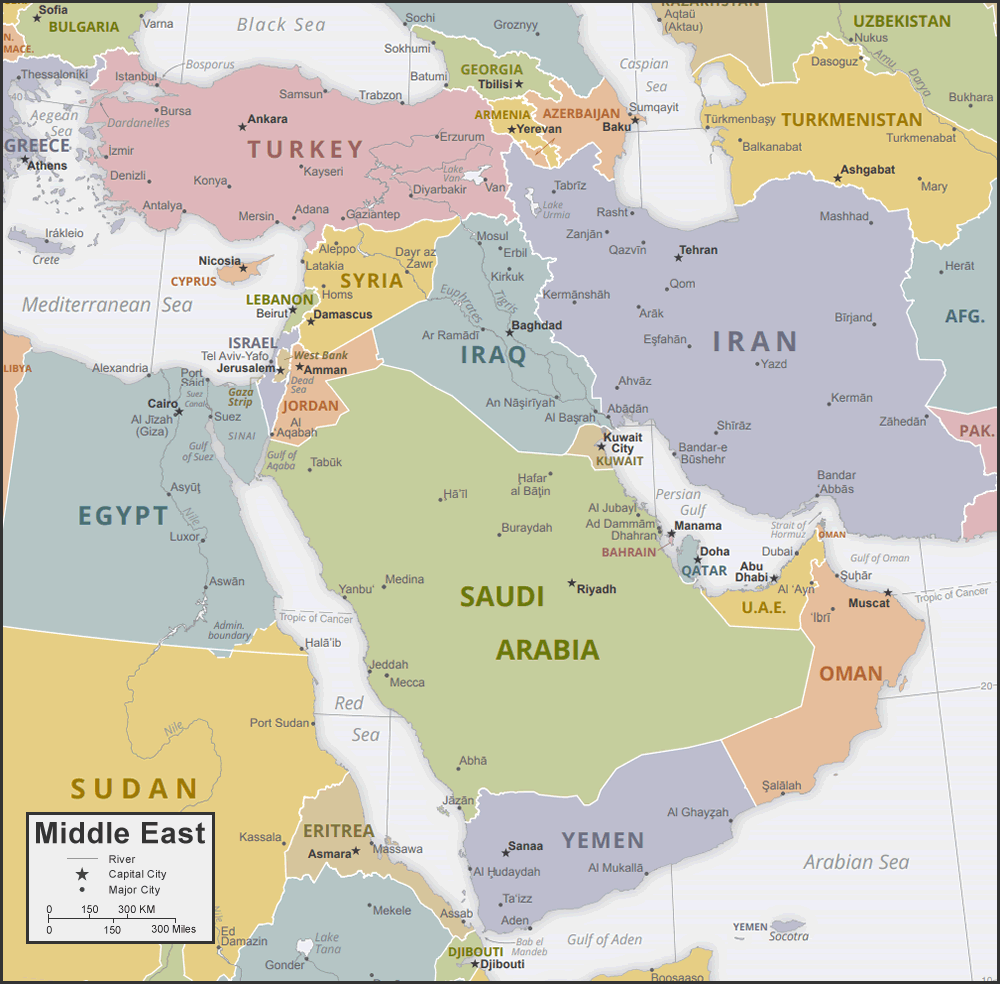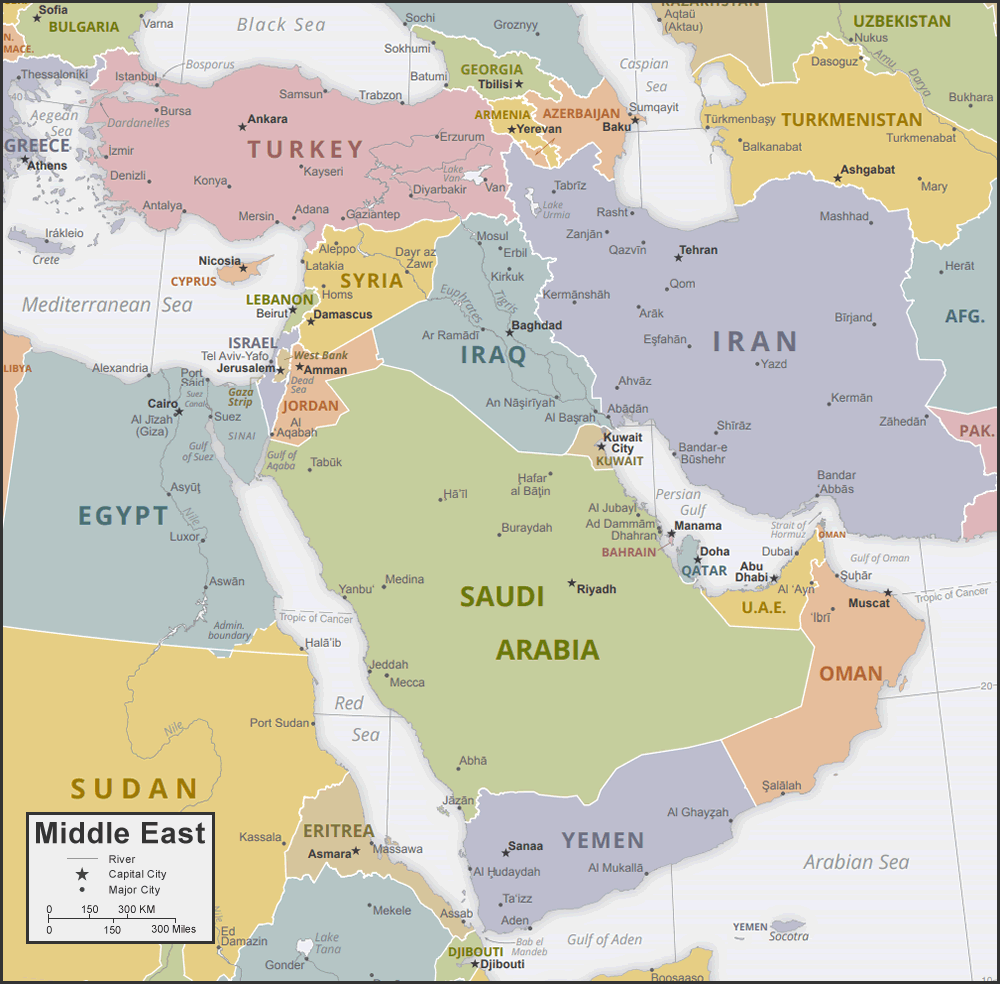 The Middle East
is a geographical region that, to many people in the United States, refers to the Arabian Peninsula and lands bordering the easternmost part of the Mediterranean Sea, the northernmost part of the Red Sea, and the Persian Gulf. Countries that reside in this definition of the Middle East include:
Bahrain
,
Cyprus
,
Egypt
,
Iran
,
Iraq
,
Israel
,
Jordan
,
Kuwait
,
Lebanon
,
Oman
,
Qatar
,
Saudi Arabia
,
Syria
,
Turkey
,
United Arab Emirates
, and
Yemen
.
The name "Middle East" has been in use since the 1850s, but its meaning has varied over time and continues to vary with different governments, people, and more. The first official document of the United States that used the term "Middle East" was the Eisenhower Doctrine in 1957.
The map displayed above is part of the CIA Factbook, a world atlas published by the United States Central Intelligence Agency, for the purpose of assisting government officials and others with world geography. Geology.com uses the CIA Factbook as its primary reference for country names, borders and more. The geography displayed by the CIA Factbook follows policies of the United States government and is not in agreement with every nation and every group of people.
The map on this page was created by the CIA in April 2019. It was produced using a Lambert Conformal Conic Projection with standard parallels at 12 degrees north and 38 degrees north. The scale of the map is 1:21,000,000.
Countries of the Middle East

Country
Capital
Government
Bahrain
Manama
Absolute monarchy
Cyprus
Nicosia
Presidential republic
Egypt
Cairo
Presidential republic
Iran
Tehran
Islamic republic
Iraq
Baghdad
Parliamentary republic
Israel
Jerusalem
Parliamentary republic
Jordan
Amman
Constitutional monarchy
Kuwait
Kuwait City
Constitutional monarchy
Lebanon
Beirut
Parliamentary republic
Oman
Muscat
Absolute monarchy
Qatar
Doha
Absolute monarchy
Saudi Arabia
Riyadh
Absolute monarchy
Syria
Damascus
Presidential republic
Turkey
Ankara
Presidential republic
United Arab Emirates
Abu Dhabi
Federal absolute monarchy
Yemen
Sana'a
Provisional presidential republic