Home » World Maps » Asia » United Arab Emirates (UAE)
UAE: United Arab Emirates Map and Satellite Image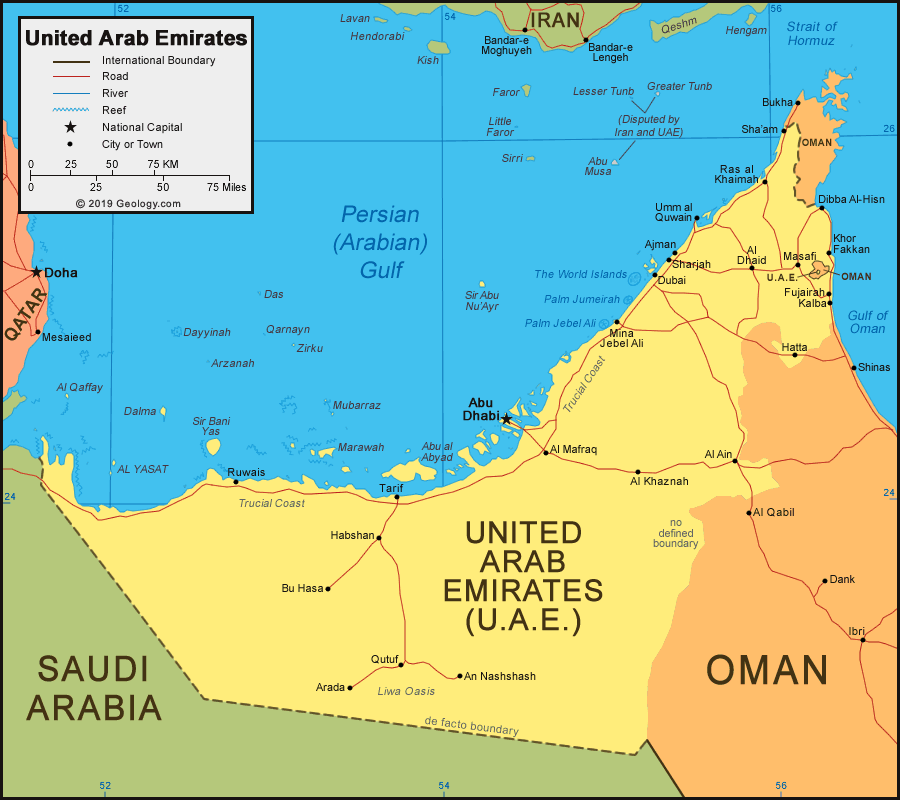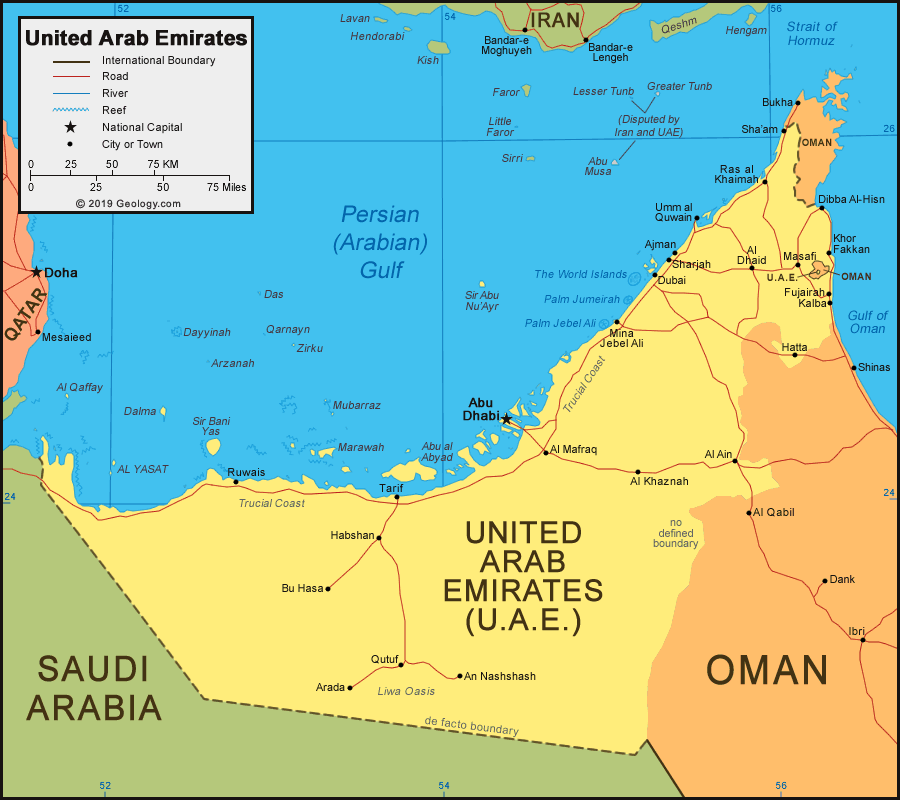 United Arab Emirates is located in the Middle East. United Arab Emirates is bordered by the Persian Gulf (Arabian Gulf), Gulf of Oman, Oman to the east and north, and Saudi Arabia to the west and south.
United Arab Emirates Neighboring Countries:
Iran
,
Oman
,
Qatar
,
Saudi Arabia
Regional Maps:
Asia
,
Middle East
,
World
Where is the UAE: United Arab Emirates?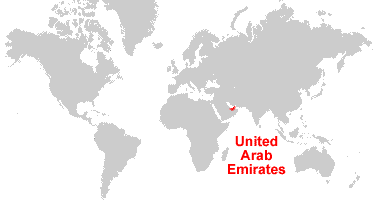 United Arab Emirates (UAE) Satellite Image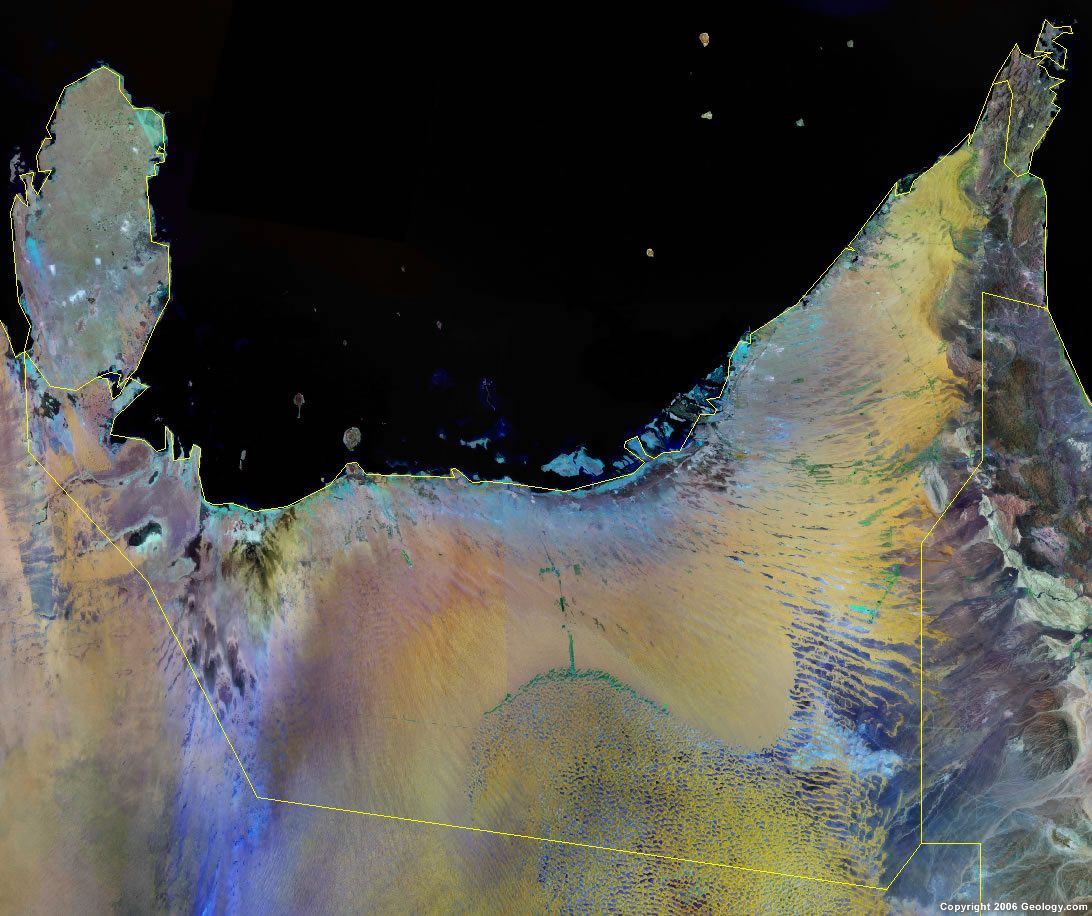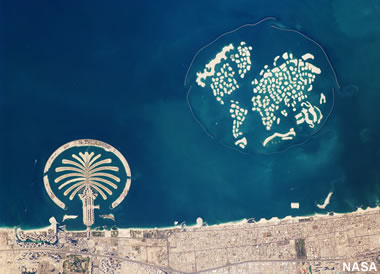 In order to create more coastal real estate, the city of Dubai has turned to land reclamation to build artificial islands in the Persian Gulf.
The most famous of these are the Palm Islands and The World. The Palm Jumeirah and the Palm Jebel Ali are islands shaped like palm trees. The World is an archipelago of about 300 islands arranged in the shape of a world map. The Palm Jumeirah and The World islands are shown in the accompanying photo.
There are a number of other land reclamation projects in the UAE. Click the link to learn more about The Artificial Islands of Dubai.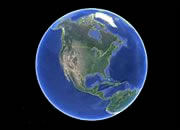 Google Earth is a free program from Google that allows you to explore satellite images showing the cities and landscapes of United Arab Emirates and all of Asia in fantastic detail. It works on your desktop computer, tablet, or mobile phone. The images in many areas are detailed enough that you can see houses, vehicles and even people on a city street. Google Earth is free and easy-to-use.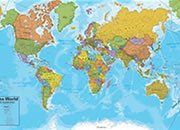 United Arab Emirates is one of nearly 200 countries illustrated on our Blue Ocean Laminated Map of the World. This map shows a combination of political and physical features. It includes country boundaries, major cities, major mountains in shaded relief, ocean depth in blue color gradient, along with many other features. This is a great map for students, schools, offices and anywhere that a nice map of the world is needed for education, display or decor.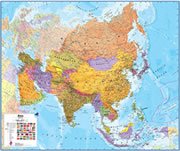 If you are interested in United Arab Emirates and the geography of Asia, our large laminated map of Asia might be just what you need. It is a large political map of Asia that also shows many of the continent's physical features in color or shaded relief. Major lakes, rivers, cities, roads, country boundaries, coastlines and surrounding islands are all shown on the map.

United Arab Emirates Cities:
Abu Dhabi, Ajman, Al Ain, Al Dhaid, Al Khaznah, Al Mafraq, An Nashshash, Arada, Bu Hasa, Dibba Al-Hisn, Dubai, Fujairah, Habshan, Hatta, Kalba, Khor Fakkan, Masafi, Mina Jebel Ali, Qutuf, Ras al Khaimah, Ruwais, Sha'am, Sharjah, Tarif, and Umm al Quwain.

United Arab Emirates Locations:
Gulf of Oman, Liwa Oasis, Persian Gulf (Arabian Gulf), Strait of Hormuz, Trucial Coast. UAE islands include: Abu al Abyad, Al Qaffay, Al Yasat Islands, Arzanah, Dalma, Das, Dayyinah, Marawah, Mubarraz, Palm Jebel Ali, Palm Jumeirah, Qarnayn, Sir Abu Nu'Ayr, Sir Bani Yas, The World Islands, and Zirku.

United Arab Emirates Natural Resources:
The United Arab Emirates has natural resources which include the fossil fuel deposits of petroleum and natural gas.

United Arab Emirates Natural Hazards:
The natural hazards for the United Arab Emirates include frequent dust and sand storms.

United Arab Emirates Environmental Issues:
United Arab Emirates has issues with air pollution and waste generation. There is also beach pollution from oil spills. Another problem for this country is the lack of natural freshwater resources, which is exacerbated by a rapidly growing population, although desalination plants help compensate somewhat for the lack of water. There are also land issues regarding desertification.

ADVERTISEMENT