Home » World Maps » Africa » Kingdom of eSwatini (formerly Swaziland)
eSwatini (Swaziland) Map and Satellite Image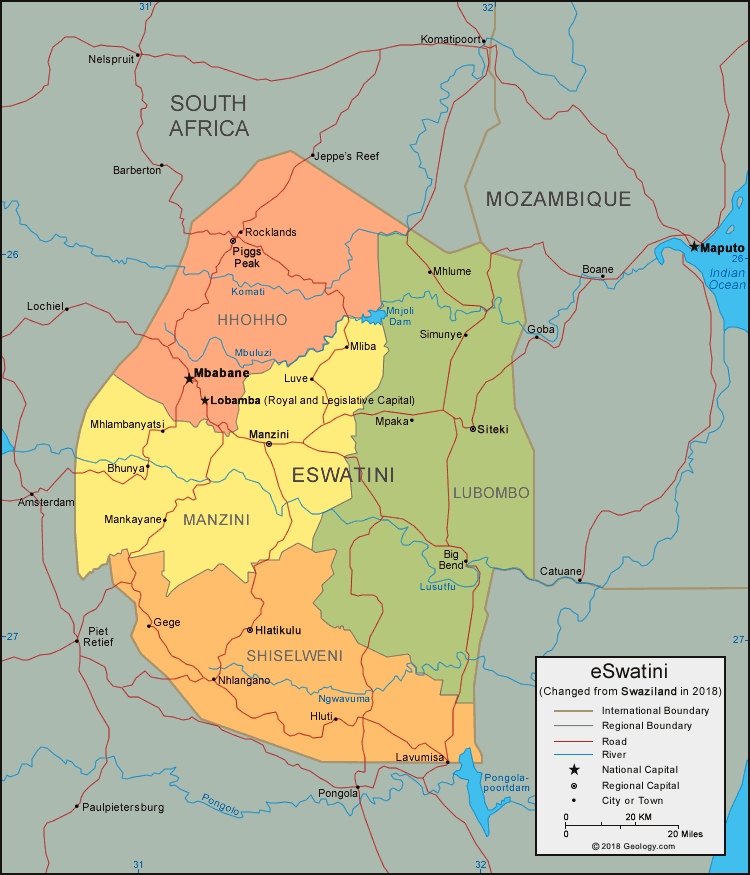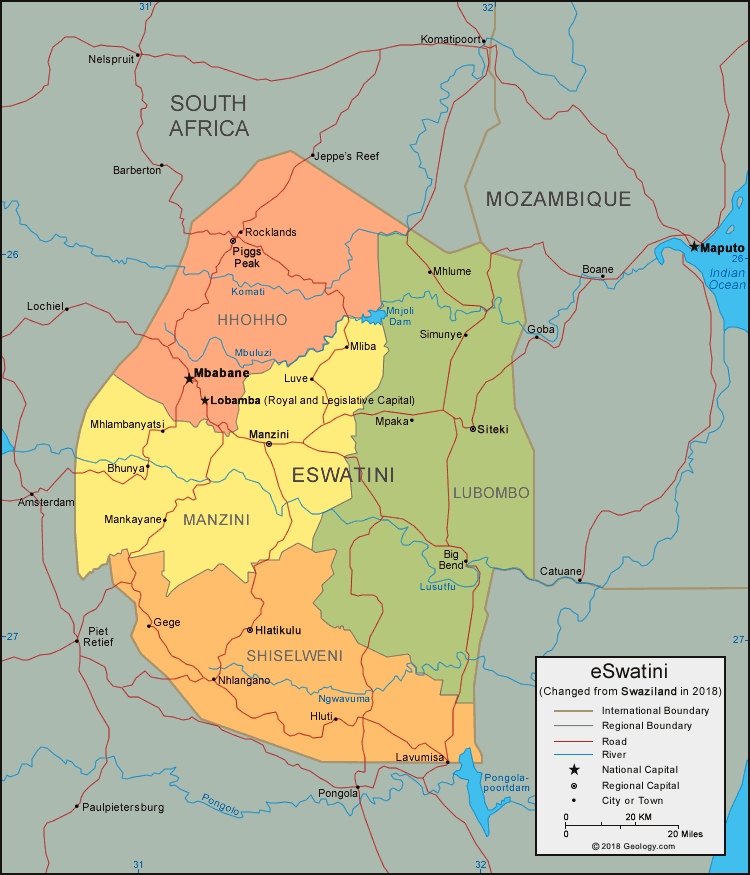 eSwatini (Swaziland) is located in southern Africa, and is bordered by South Africa and Mozambique. In 2018, King Mswati III declared that the country's name be changed from "Swaziland" to the "Kingdom of eSwatini".
eSwatini (Swaziland) Bordering Countries:
Mozambique
,
South Africa
Regional Maps:
Map of Africa
,
World Map
Where is eSwatini (Swaziland)?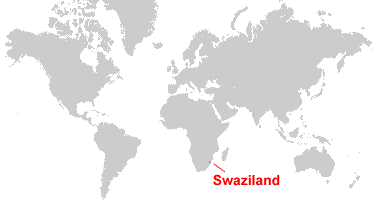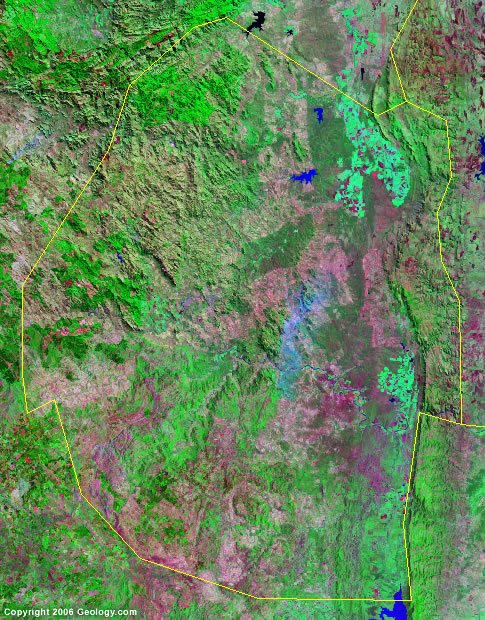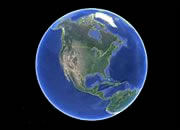 Google Earth is a free program from Google that allows you to explore satellite images showing the cities and landscapes of Swaziland and all of Africa in fantastic detail. It works on your desktop computer, tablet, or mobile phone. The images in many areas are detailed enough that you can see houses, vehicles and even people on a city street. Google Earth is free and easy-to-use.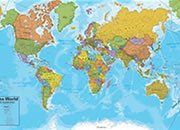 Swaziland is one of nearly 200 countries illustrated on our Blue Ocean Laminated Map of the World. This map shows a combination of political and physical features. It includes country boundaries, major cities, major mountains in shaded relief, ocean depth in blue color gradient, along with many other features. This is a great map for students, schools, offices and anywhere that a nice map of the world is needed for education, display or decor.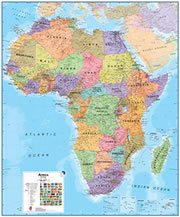 If you are interested in Swaziland and the geography of Africa our large laminated map of Africa might be just what you need. It is a large political map of Africa that also shows many of the continent's physical features in color or shaded relief. Major lakes, rivers,cities, roads, country boundaries, coastlines and surrounding islands are all shown on the map.

eSwatini (Swaziland) Cities:
Bhunya, Big Bend, Gege, Golela, Hlatikulu, Hluti, Lavumisa, Lobamba, Luve, Mankayane, Manzini, Mbabane, Mhlambanyatsi, Mhlume, Mliba, Mpaka, Nhlangano, Piggs Peak, Rocklands, Simunye, and Siteki.

eSwatini (Swaziland) Regions:
Hhohho, Lubombo, Manzini, and Shiselweni.

eSwatini (Swaziland) Locations:
Komati River, Lebombo Mountains, Lusutfu River, Mbuluzi River, Mnjoli Dam, Ngwavuma River, and Pongolapoortdam.

eSwatini (Swaziland) Natural Resources:
Mineral resources include asbestos, cassiterite, clay, talc and some small deposits of gold and diamond. Other lucrative natural resources are coal, hydropower, quarry stone and forests.

eSwatini (Swaziland) Natural Hazards:
The country of eSwatini (Swaziland) has some occurrences of natural hazards, including droughts.

eSwatini (Swaziland) Environmental Issues:
Environmental issues include soil degradation, overgrazing, and soil erosion. The wildlife populations are being depleted due to excessive hunting. In addition, the country has limited supplies of potable water.

ADVERTISEMENT