Home » World Maps » Map of Armenia
Armenia Map - Armenia Satellite Image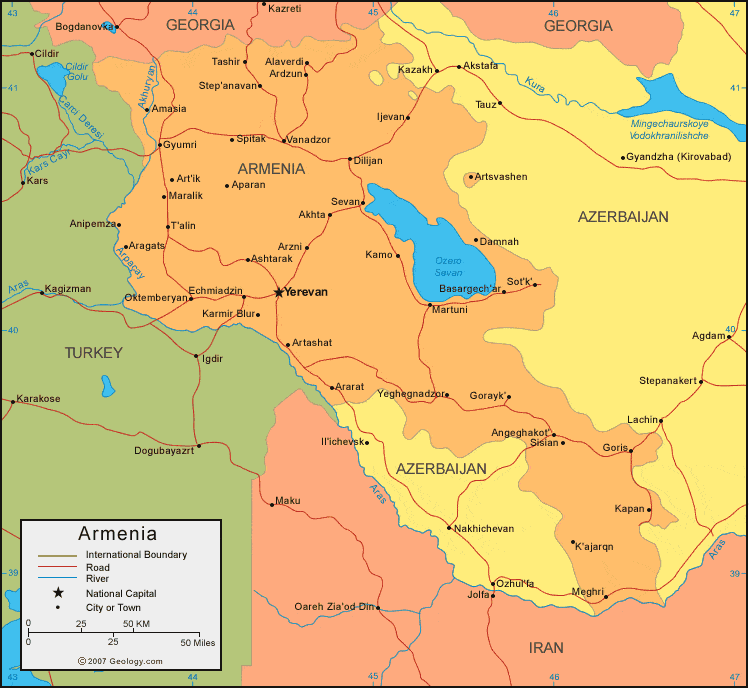 Where is Armenia?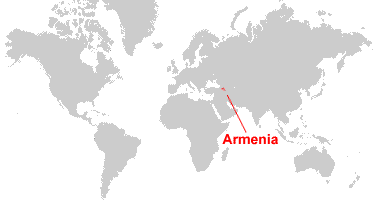 Armenia Satellite Image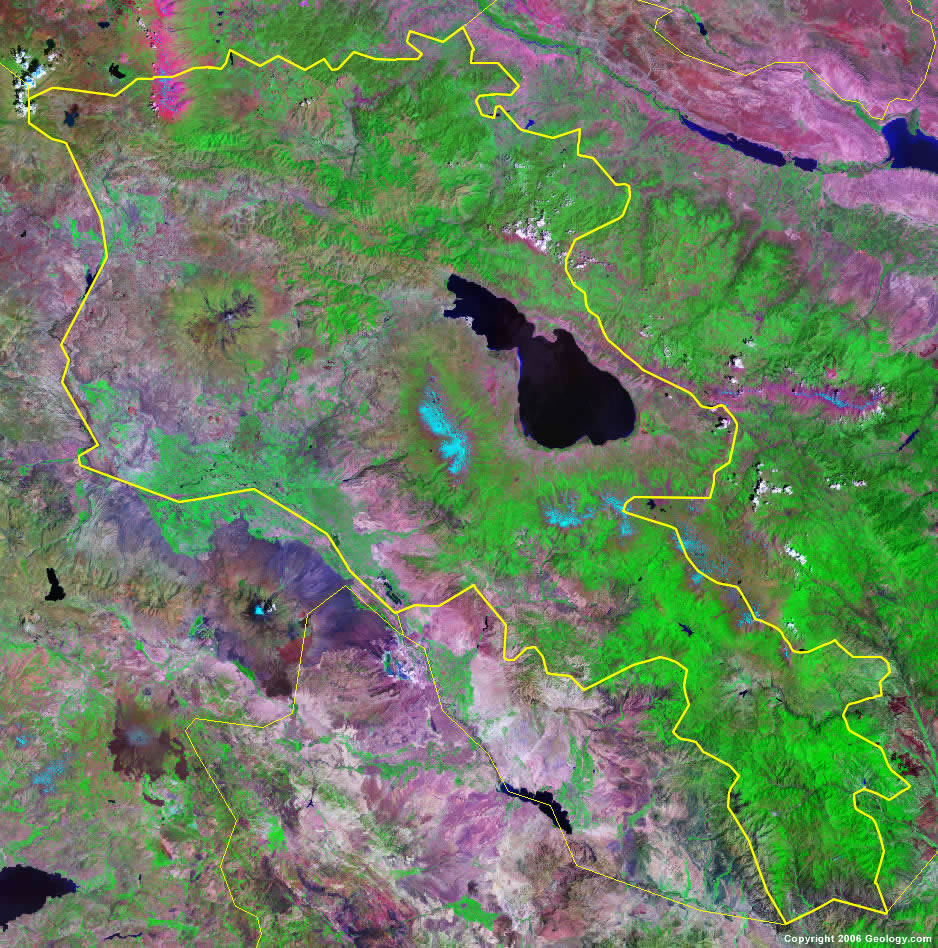 Armenia Country Information:
Armenia is located in southwestern Asia. Armenia is bordered by Azerbaijan to the east, Iran to the south, Turkey to the west, and Georgia to the north.

Armenia Bordering Countries:
Azerbaijan
,
Georgia
,
Iran
,
Turkey

Armenia Cities:
Akhta, Alaverdi, Amasia, Angeghakot', Anipemza, Aparan, Aragats, Ararat, Ardzun, Armavir, Artashat, Art'ik, Artsvashen, Ashtarak, Banadzor, Basargech'ar, Damnah, Dilijan, Echmiadzin, Gorayk', Goris, Gyumri, Hrazdan, Ijevan, K'ajarqn, Kamo, Kapan, Karmir Blur, Krasnosel'sk, Maralik, Martuni, Meghri, Sevan, Sisian, Sot'k, Spitak, Step'anavan, T'alin, Tashir, Vanadzor, Yeghegnadzor and Yerevan.

Armenia Locations:
Akhuryan River, Aras, Arpa, Arpacay River, Hrazdan, Lesser Caucasus, Ozero Sevan and Sevana Lich.

Armenia Natural Resources:
Armenia's geologic resources include small deposits of gold, zinc, molybdenum, copper, and alumina.

Armenia Natural Hazards:
Natural hazards for Armenia include droughts, and occasionally there are severe earthquakes.

Armenia Environmental Issues:
The environmental issues of land-locked Armenia are numerous. Water concerns range from the pollution of the Hrazdan (Razdan) and Aras Rivers, to the threat of drinking water supplies due to draining the country's large lake, Sevana Lich, for hydropower use. There is soil pollution from toxic chemicals, such as DDT, and deforestation from the inhabitants scavenging for firewood during the 1990's energy crisis. In addition, Armenia has restarted their Metsamor nuclear power plant in spite of its location in a seismically active zone.


Copyright information: The images on this page were composed by Angela King and Brad Cole and are copyright by Geology.com © 2008. These images are not available for use beyond our websites. If you would like to share them with others please link to this page. The satellite image was produced using Landsat data from NASA and the map was produced using data licensed from and copyright by Map Resources © 2008.