Home » World Maps » Map of Botswana
Botswana Map - Botswana Satellite Image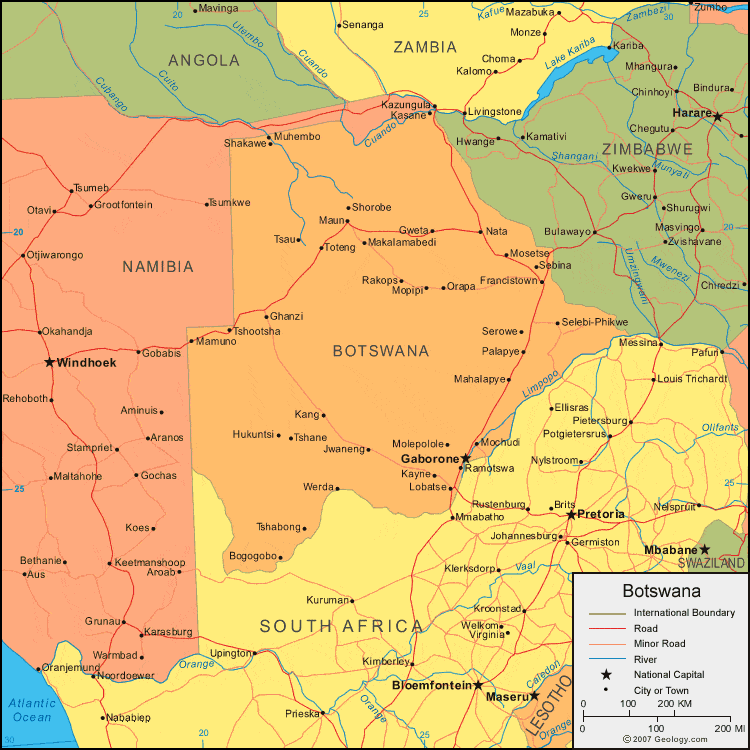 Where is Botswana?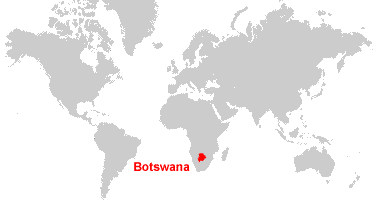 Botswana Satellite Image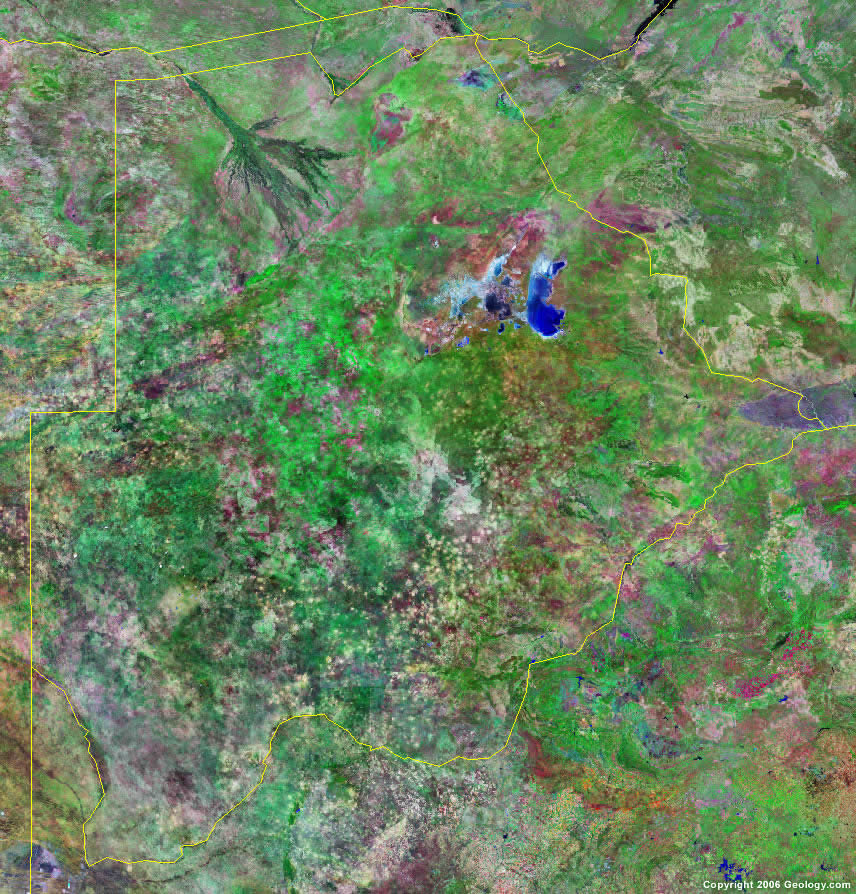 Botswana Country Information:
Botswana is located in southern Africa. Botswana is bordered by Namibia to the north and west, Zimbabwe to the east, and South Africa to the south.

Botswana Bordering Countries:
Namibia
,
South Africa
,
Zimbabwe

Botswana Cities:
Bogogobo, Dutlwe, Francistown, Gaborone, Ghanzi, Gweta, Hukuntsi, Jwaneng, Kang, Kasane, Kayne, Khudumelapye, Khuis, Lobatse, Mahalapye, Makalamabedi, Mamuno, Maun, Mochudi, Molepolole, Mosetse, Muhembo, Nata, Orapa, Palapye, Rakops, Ramotswa, Sebina, Selebi Phikwe, Serowe, Shadawe, Shorobe, Toteng, Tsau, Tshabong, Tshane, Tshootsha and Werda.

Botswana Locations:
Chobe River, Cuando River, Kalahari Desert, Lake Ngami, Lake Xau, Limpopo River, Linyanti River, Makgadikgadi Pans (Makarikari), Molopo River, Okavango Delta and Okavango River.

Botswana Natural Resources:
Botswana's mineral resources include silver, diamonds, gemstones, iron ore, copper, nickel, salt, soda ash, potash and coal.

Botswana Natural Hazards:
Botswana has natural hazards which include the periodic drought. In addition, seasonal August winds blow from the west, carrying sand and dust across the country, obscuring visibility.

Botswana Environmental Issues:
The environmental issues for Botswana, in southern Africa, include limited fresh water resources, overgrazing, and desertification.


Copyright information: The images on this page were composed by Angela King and Brad Cole and are copyright by Geology.com © 2008. These images are not available for use beyond our websites. If you would like to share them with others please link to this page. The satellite image was produced using Landsat data from NASA and the map was produced using data licensed from and copyright by Map Resources © 2008.