Home » World Maps » Map of Ecuador
Ecuador Map - Ecuador Satellite Image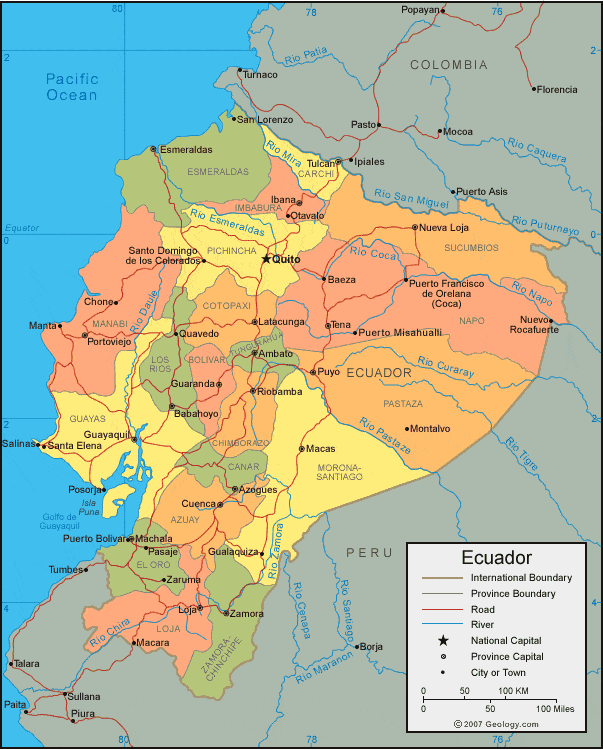 Where is Ecuador?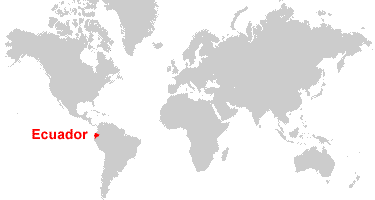 Ecuador Satellite Image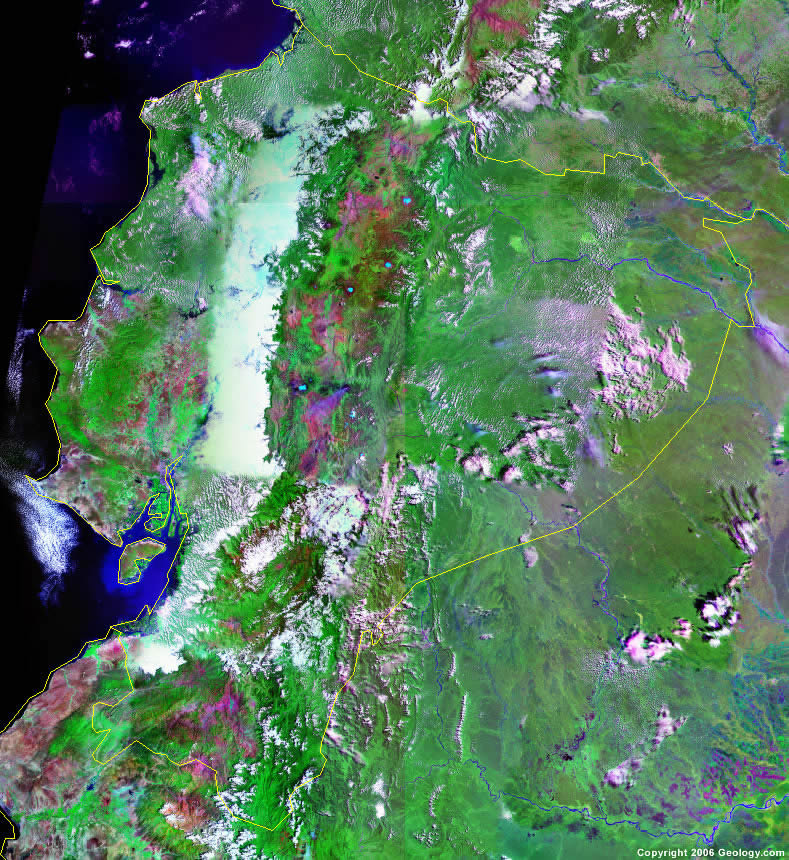 Ecuador Country Information:
Ecuador is located in western South America. Ecuador is bordered by the Pacific Ocean, Colombia to the north, Peru to the east and south.

Ecuador Bordering Countries:
Colombia
,
Peru

Ecuador Cities:
Ambato, Azogues, Babahoyo, Baeza, Chone, Cuenca, Esmeraldas, Gualaquiza, Guaranda, Guayaquil, Ibana, Jipijapa, Latacunga, Loja, Macara, Macas, Machala, Manta, Milagre, Montalvo, Nueva Loja, Nuevo Rocafuerte, Otavalo, Pasaje, ortoviejo, Posorja, Puerto Bolivar, Puerto Misahualli, Puyo, Quevedo, Quito, iobamba, Salinas, San Lorenzo, Santa Elena, Santo Domingo de los Colorados, Tena, Tulcan and Zaruma.

Ecuador Locations:
Aguarico River, Bahia de Ancon de Sardinas, Bahia de Manta, Bobonaza River, Boca de Conjimies, Cordillera de los Andes, Golfo de Guayaquil, Napo River, Pacific Ocean, Putumayo River, Rio Chira, Rio Coca, Rio Curaray, Rio Daule, Rio Esmeraldas, Rio Mira, Rio Napo, Rio Pastaze, Rio San Miguel, Rio Tigre, Rio Zemora and Santiago River.

Ecuador Natural Resources:
Natural resources for Ecuador include petroleum, hydropower, timber and fish.

Ecuador Natural Hazards:
Ecuador has natural hazards which include frequent earthquakes, landslides, and volcanic activity. Other occurrences in Ecuador are floods, or an occasional drought.

Ecuador Environmental Issues:
Some of the environmental issues for Ecuador relate to land and water. There is water pollution, in addition to effluence from oil production wastes in the ecologically sensitive areas of the Amazon Basin and Galapagos Islands. The country also has deforestation, soil erosion and desertification.


Copyright information: The images on this page were composed by Angela King and Brad Cole and are copyright by Geology.com © 2008. These images are not available for use beyond our websites. If you would like to share them with others please link to this page. The satellite image was produced using Landsat data from NASA and the map was produced using data licensed from and copyright by Map Resources © 2008.