Home » World Maps » Map of Georgia
Georgia Map - Georgia Satellite Image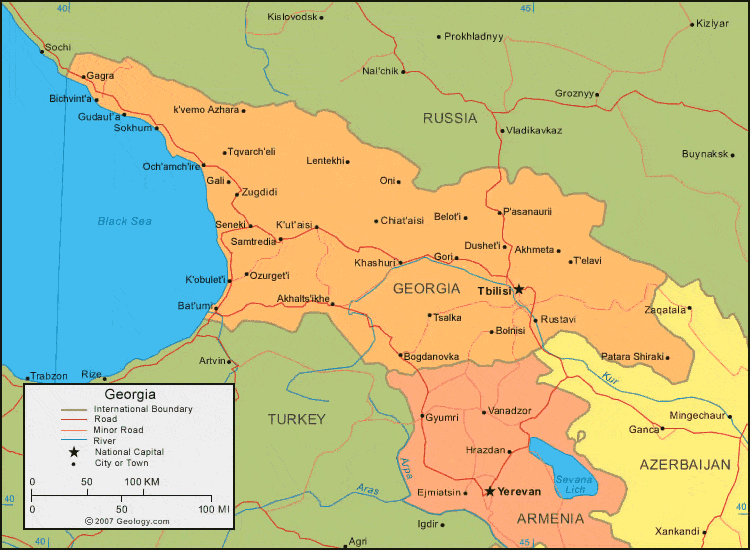 Where is Georgia?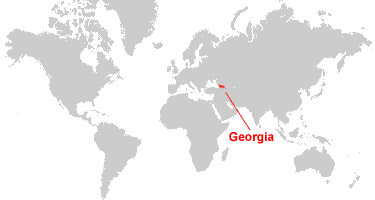 Georgia Satellite Image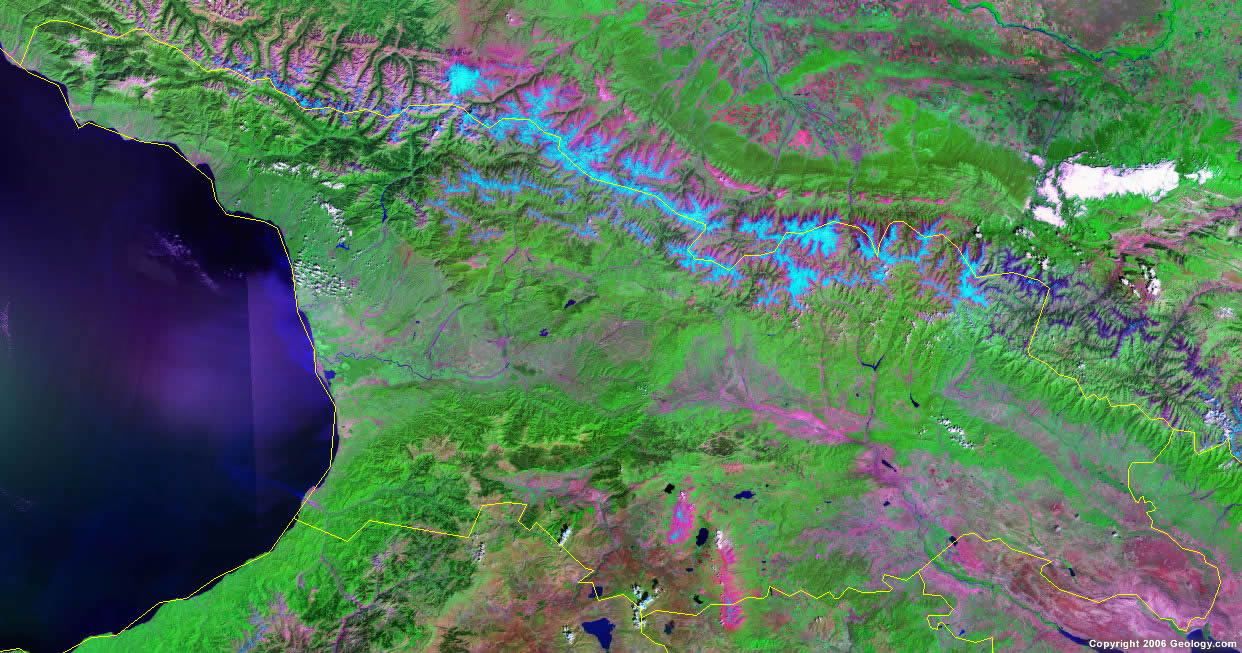 Georgia Country Information:
Georgia is located in southwestern Asia. Georgia is bordered by the Black Sea, Russia to the north, Armenia and Turkey to the south, and Azerbaijan to the east and south.

Georgia Bordering Countries:
Armenia
,
Azerbaijan
,
Russia
,
Turkey

Georgia Cities:
Akhalts'ikhe, Akhmeta, Bat'umi, Belot'i, Bichvint'a, Bogdanovka, Bolnisi, Borjomi, Chiat'aisi, Dushet'i, Gagra, Gali, Gori, Gudaul'a, Khashuri, K'obulet'I, K'ut'aisi, K'vemo Azhara, Lentekhi, Mestia, Och'amch'ire, Oni, Ozurget'i, P'asanaurii, Patara Shiraki, P'ot'I, Rust'avi, Samtredia, Seneki, Sokhum, T'Bilisi (Tiflis), T'elavi, Tqvarch'eli, Tsalka, Zestap'oni and Zugdidi.

Georgia Locations:
Alazani River, Black Sea, Caucasus Mountains, Iori River, Khrami River, Kolkhet'is Dablobi, Kur River, Lesser Caucasus Mountains, Rioni River and Tba P'arvant.

Georgia Natural Resources:
Georgia's natural resources include forests which are exploitable, and favorable coastal soils and climate which allow for the country's important tea and citrus growth. Various other resources include manganese deposits, iron ore, copper, minor coal and oil deposits, and hydropower.

Georgia Natural Hazards:
One of the natural hazards for the country of Georgia is earthquakes.

Georgia Environmental Issues:
The country of Georgia has numerous environmental issues. These include air pollution, particularly in Rust'avi (in southeastern Georgia); soil pollution from toxic chemicals; heavy pollution of the Mtkvari River and the Black Sea. Georgia also has inadequate supplies of potable water.


Copyright information: The images on this page were composed by Angela King and Brad Cole and are copyright by Geology.com © 2008. These images are not available for use beyond our websites. If you would like to share them with others please link to this page. The satellite image was produced using Landsat data from NASA and the map was produced using data licensed from and copyright by Map Resources © 2008.