Home » World Maps » Map of Ivory Coast
Ivory Coast Map - Ivory Coast Satellite Image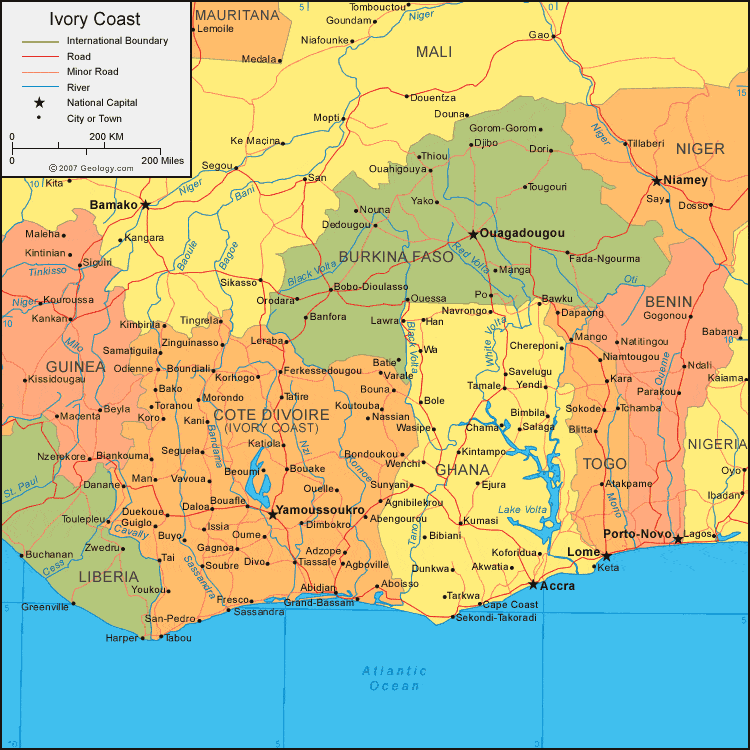 Where is Ivory Coast?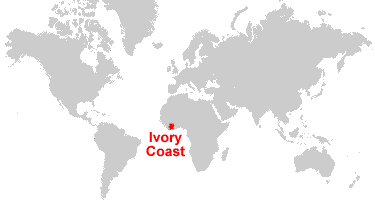 Ivory Coast Satellite Image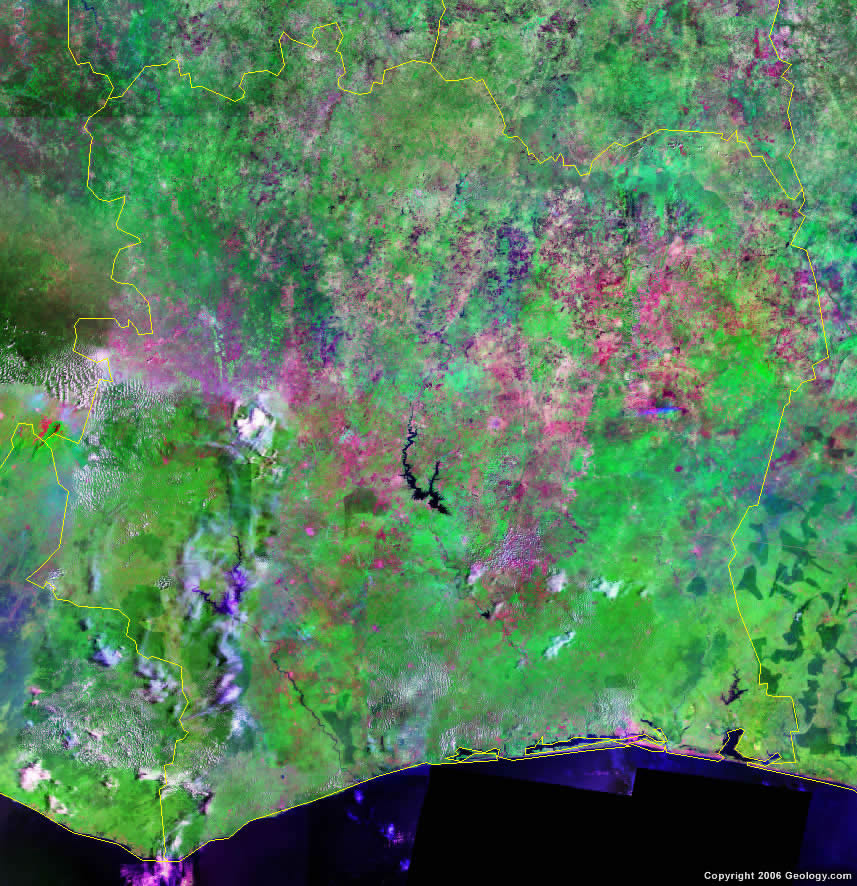 Ivory Coast Country Information:
Ivory Coast (Cote D'Ivoire) is located in western Africa. Ivory Coast (Cote D'Ivoire) is bordered by the Gulf of Guinea, Liberia and Guinea to the west, Mali and Burkina Faso to the north, and Ghana to the east.

Ivory Coast Bordering Countries:
Burkina Faso
,
Ghana
,
Guinea
,
Liberia
,
Mali

Ivory Coast Cities:
Abengourou, Abidjan, Aboisso, Adzope, Agboville, Bako, Beoumi, Biankouma, Bouafle, Bouake, Bouna, Boundiali, Buyo, Daloa, Danane, Dimbokro, Divo, Ferkessedougou, Fresco, Gagnoa, Grand-Bassam, Guiglo, Issia, Kani, Katiola, Kimbirila, Korhogo, Koro, Koutouba, Leraba, Loho, Man, Morondo, Nassian, Odienne, Oume, Samatiguila, San Pedro, Sarhala, Sassandra, Segeula, Soubre, Tabou, Tafire, Tai, Toranou, Varale, Vavoua, Yamoussoukro and Zinguinasso.

Ivory Coast Locations:
Bandama River, Canal de Vridi, Cavally River, Gulf of Guinew, Komoe River, Lac de Kossou, Laguna Aby, Lake Ebrie, Nzi River and Sassandra River.

Ivory Coast Natural Resources:
Ivory Coast has fuel resources that include petroleum, natural gas and hydropower. The metallic resources include manganese, bauxite, cobalt, copper, gold, nickel, iron ore and tantalum. A variety of other resources for Ivory Coast include diamonds, silica sand, clay, cocoa beans, coffee and palm oil.

Ivory Coast Natural Hazards:
Torrential flooding during the rainy season is a potential problem for Ivory Coast. Other natural hazards include the coast's heavy surf and lack of natural harbors.

Ivory Coast Environmental Issues:
Cote d'Ivoire, or Ivory Coast, has water pollution from sewage, industrial and agricultural effluents. Deforestation is another environmental issue, as most of this country's forests (at one time the largest in West Africa) have been heavily logged.


Copyright information: The images on this page were composed by Angela King and Brad Cole and are copyright by Geology.com © 2008. These images are not available for use beyond our websites. If you would like to share them with others please link to this page. The satellite image was produced using Landsat data from NASA and the map was produced using data licensed from and copyright by Map Resources © 2008.