Home » World Maps » Map of Lebanon
Lebanon Map - Lebanon Satellite Image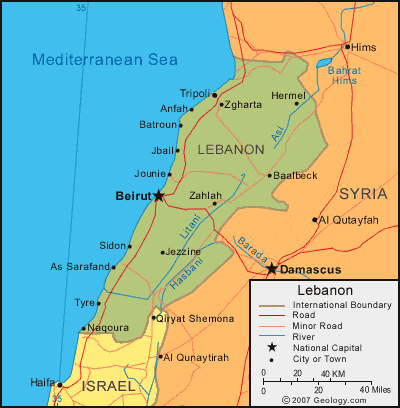 Where is Lebanon?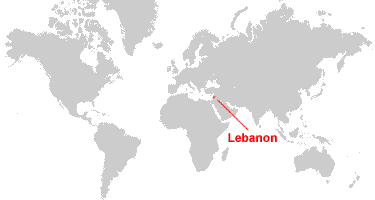 Lebanon Satellite Image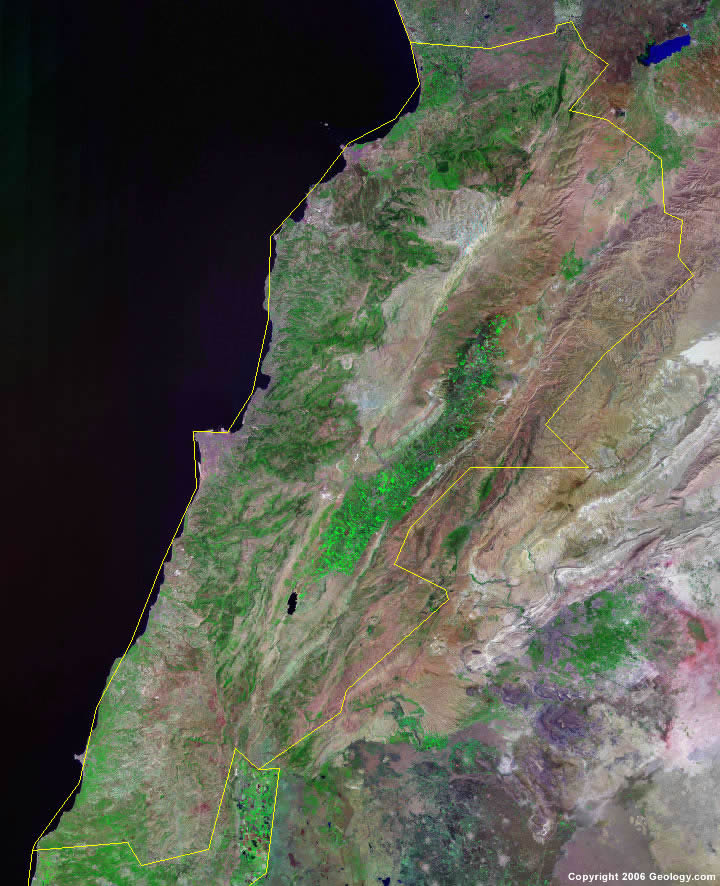 Lebanon Country Information:
Lebanon is located in the Middle East. It is bordered by the Mediterranean Sea to the west, Israel to the south, and Syria to the east and north.

Lebanon Bordering Countries:
Israel
,
Syria

Lebanon Cities:
Al ĎAridah, Al Minyah, Anfah, As Sarafand, Baalbeck, Batroun, Baynu, Beyrouth (Beirut), El Mina, Halba, Hasbayya, Hermel, Jbail, Jezzine, Jounie, Kousha, Machghara, Nagoura, Qiryat Shemona, Qoubalyat, Saida (Sidon), Sir ad Dinniyah, Sour (Tyre), Trablous (Tripoli), Yunin, Zahlah and Zgharta.

Lebanon Locations:
Al Biqa (Bekaa Valley), Al Jabal ash Sharqi (Anti-Lebanon Mountains), Asi (Orontes River), Hasbani River, Lebanon Mountains, Litani River and Mediterranean Sea.

Lebanon Natural Resources:
Lebanonís natural resources include limestone, iron ore, salt and arable land. One of the countryís important resources is its water-surplus in a water-deficit region.

Lebanon Natural Hazards:
Dust storms and sandstorms are two of the natural hazards which occur in the country of Lebanon.

Lebanon Environmental Issues:
Lebanonís environmental issues concerning the land include deforestation, soil erosion and desertification. There is air pollution in Beirut from the burning of industrial wastes and vehicle emissions. The coastal waters are polluted from oil spills and raw sewage.


Copyright information: The images on this page were composed by Angela King and Brad Cole and are copyright by Geology.com © 2008. These images are not available for use beyond our websites. If you would like to share them with others please link to this page. The satellite image was produced using Landsat data from NASA and the map was produced using data licensed from and copyright by Map Resources © 2008.